The rise of artificial intelligence is bringing up many new developing ideas. However, the rise of a chatbot is also undeniable. The sharp use of AI in chatbots is itself a big achievement because have you ever noticed that the two or more chatbot types are never the same in terms of functions, interface, purpose, and more.    
Have you ever wondered how these types of chatbots are classified and on what basis they are different from each other? 
In this piece, the doubts on AI and types of chatbots will be unfolded.
Also, effective chatbot types, which are a must to look at in 2021.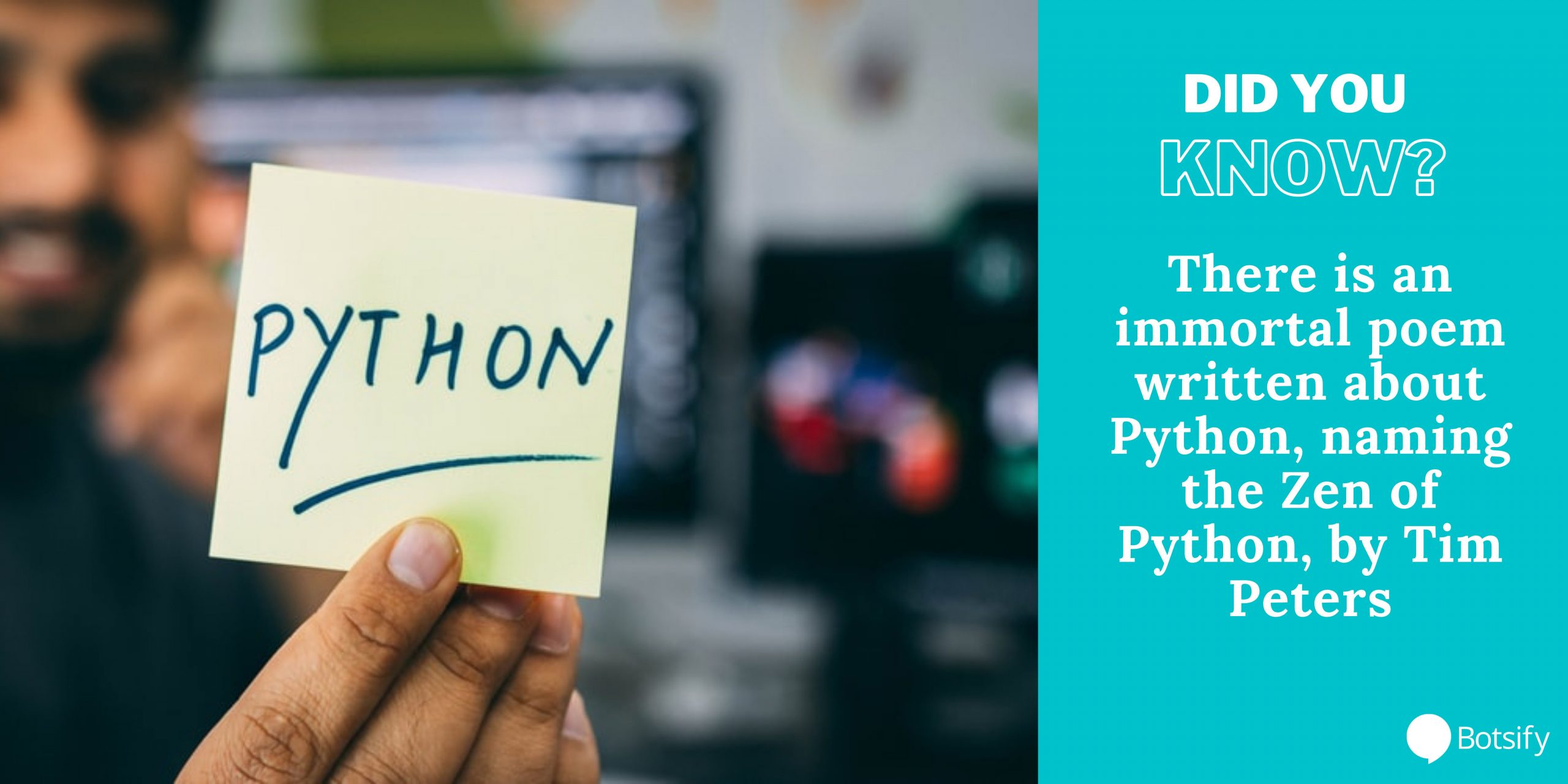 Do you know what a chatbot is? A chatbot is a computer program that simulates human conversation through voice commands or text chats or both. Chatbot, short for chatterbot, is an Artificial Intelligence (AI) function that can be implemented and used by any major messaging program.
Let's have a look at the pros and cons of chatbots because before knowing the chatbot types there should be complete knowledge that to what extent the chatbots can be helpful to the business.
Pros and Cons of Chatbots: Know How Effective Chatbots Are:
Here are a few of the top pros and cons of a chatbot. Let's have a deeper look at it;
| | | |
| --- | --- | --- |
| S.no | Pros of a Chatbot | Cons of a Chatbot |
| 1 | It can offer instant customer service | At times, the responses are limited |
| 2 | A chatbot can be helpful in increasing customer satisfaction | The responses cannot be much improvised |
| 3 | Helps the business by reducing the labor force | High-functional chatbots can be expensive |
| 4 | It is multipurpose and has numerous types | It lacks in understanding natural language |
| 5 | It promotes conversational marketing | Might not be fruitful for all business models |
Did you know which industries are gaining from chatbots? The finance, healthcare, education, travel, and real estate industries. Also, roughly 80% of the businesses are projected to integrate some form of chatbot system by 2021.
With this positive thought, let start with the different yet effective types of chatbots to look at in 2021.
I have categorized all types of chatbots under their respective purposes. Let's have a look!
Purpose Bot Types For The Business Growth:
In the light of a business and its growth here are the top chatbot types, which certainly are the best for growth in a business.
1. Support Chatbots:
Support chatbots are designed to master a single domain like information about a business. These chatbots need to have character, multi-turn functionality, and knowledge of context. They should be capable of walking a consumer through any major business processes and answering a wide range of questions of the FAQ kind. When building this chatbot type, you will want to have a short-tail and long-tail combo solution. 
The function of this chatbot is not restricted to support areas but it can handle booking and scheduling of tickets too. Tickets such as; check flight status, book cost, slots, timing, etc.
Not only this but support chatbots can be helpful for e-commerce businesses' purposes too. It can help the business in the following ways;
Incorporating Interactivity

On a more personal level, developing customer relationships

Solving the question of abandoned carts

Replacing email messages

Managing funnels for sales
Build A Chatbot Without Any Coding Knowledge
With maximum ease, build one bot for your business and leverage your business NOW!
2. Skills Chatbots: 
Usually, these are more single-turn-type bots. They set commands such as "open the door" or "play the song of Akon for me," which they can easily follow. For this form of a chatbot, speech functionality is suggested so that the user does not need to turn on a screen or press any buttons. 
They are able to easily obey instructions so that when communicating with the bot, the users can do multitasking. Unless you want to build a highly advanced one, these chatbots do not need to think too much about contextual knowledge, as individuals can easily learn what to say and say it correctly.
3. Assistant Chatbots:
Assistant chatbots are a middle ground between the two dots above, more or less. When they know a little bit about a range of subjects, they perform best. Many people hope that one day these bots will become navigators with all the other bots that are now out there. The Assistant chatbots, while being as entertaining as possible, need to be conversational and respond to just about everything. Say, a person wants to pay a bill the virtual assistant will help the user in connecting with the banker assistant.
Siri is a fine, current example. Although she just does so much and she is phenomenal in virtual assistants, people constantly ask her for stuff simply because the answer she gives appears to be humorous even when she does not execute the order. 
Types Of Chatbots
On The Basis Of "Bot Intelligence":
Next up on the list are chatbot types that are categorized on the basis of their intelligence. There are the top two bots that lie in this category. Let's have a deeper look at them:
4. Smart AI Bots:
A robust processing component on the server-side enables the smart AI bots types to gain access to vast computing power to understand and respond to queries. Chatbots using ML can understand the way people phrase questions and commands and can learn and evolve over time. If they have to process complex requests and handle dynamic outputs, elements of ML and AI are required. 
In addition, these smart AI bots are not just smart by name but they are smarter from an intelligence perspective too. For the first response mechanism, many chatbots leverage AI. The machine falls back on a human agent to figure things out if the relationship takes a turn that the AI can't manage. Also, the appropriate for customer service applications is the "AI + Human-Agent " model.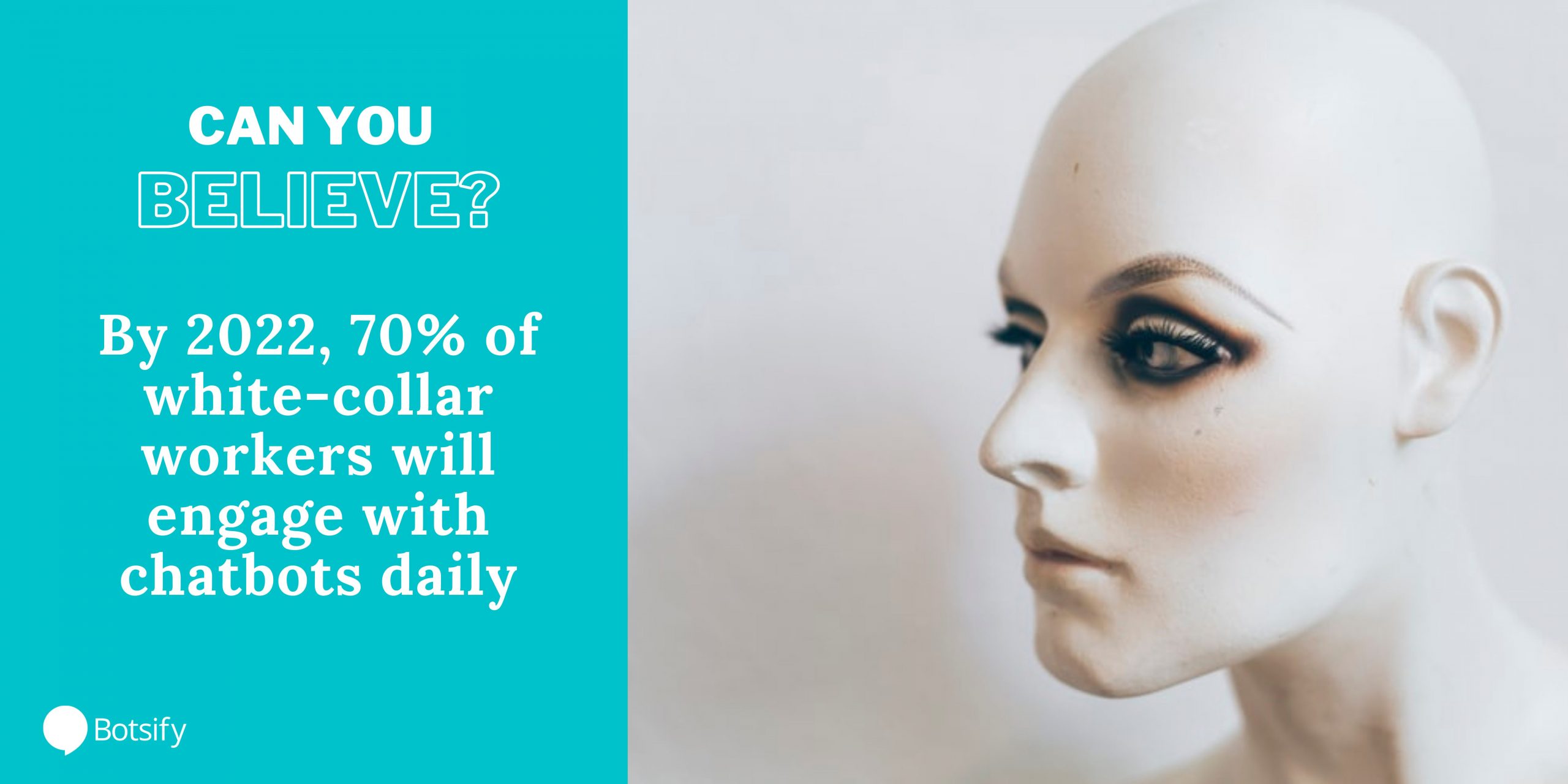 5. Scripted Chatbots:
These are also called quick reply bots, also, these are one of the most phenomenal chatbot types. They are programmed to respond to specific commands and to answer questions clearly phrased. The interaction is based on a "script" that decides what can and can not be done. The script is either a series of questions that a user is supposed to ask or a rule-based model where the user prompts an action or response from the chatbot for each action. The user also does not even have to type something in, choosing instead from an available list of questions or commands.
For a customer service chatbot, the domain of the bot is inherently limited, e.g., it might feel restrictive, but you can keep the interaction directed and the quality of the user experience remains fairly high by being clear about the limits of the domain of the bot and the grammar of appropriate responses. The bot will still pass the contact to a human customer service agent when users exit the script.
Scripted bots are the quickest, easiest, and most likely first choice for companies. In its capabilities, a brand chatbot on a messaging app can be limited but still interact with personality and style. The brand marketing dialogue can be easily combined by a single chatbot with enjoyable content and helpful support.
Now, Chatbot Types Division On Complexity:
The bot types on the basis of complexity shall be the most difficult one because this will include the user experience which certainly is the toughest of all to satisfy. However, in this bot types division, there are 3 main chatbot types. Have a look at what these are;
6. Button-based Chatbots:
To date it is the most fundamental form of chatbots, largely coinciding with the category of scripted bots. In most cases, these chatbots are decision trees, somewhat similar to the automated phone menus, provided to the user in the form of simple reply buttons. The user is led down a particular path by a response/selected button, which opens up a predetermined collection of possibilities for the final answer or mission. 
However, button-based chatbots are not appropriate for more advanced situations where there are too many variables or it is too hard to predict how to get precise answers from users. 
7. Contextual Chatbots:
Among the three types of chatbots, this one is the most advanced one. Some examples of contextual chatbots include Alexa, Google Assistant, and Siri. To recall conversations with individual users and learn over time, they use ML and AI. To learn from previous experiences, they are wise enough, i.e. what users are asking for, how they are asking for it, and so on.
A contextual chatbot for burger orders, for example, can store a client's data from each conversation. Next time the customer uses the application, their most common order, delivery address, and payment details will be recalled. Then, if the client would like to repeat the order, the bot would inquire. The customer only has to answer instead of typing and having to answer several questions, with 'Yes.'
8. Keyword Based Recognition Chatbots:
Such bots like contextual bots are able to listen to what users say or type. To decide how to respond appropriately, they use customizable keywords and AI.
Building chatbots that are both keyword recognition and button-based is becoming popular in 2021. Users can first try to specifically ask their questions. If the outcome is insufficient or any feedback is needed by the user, they may use the menu buttons of the chatbot.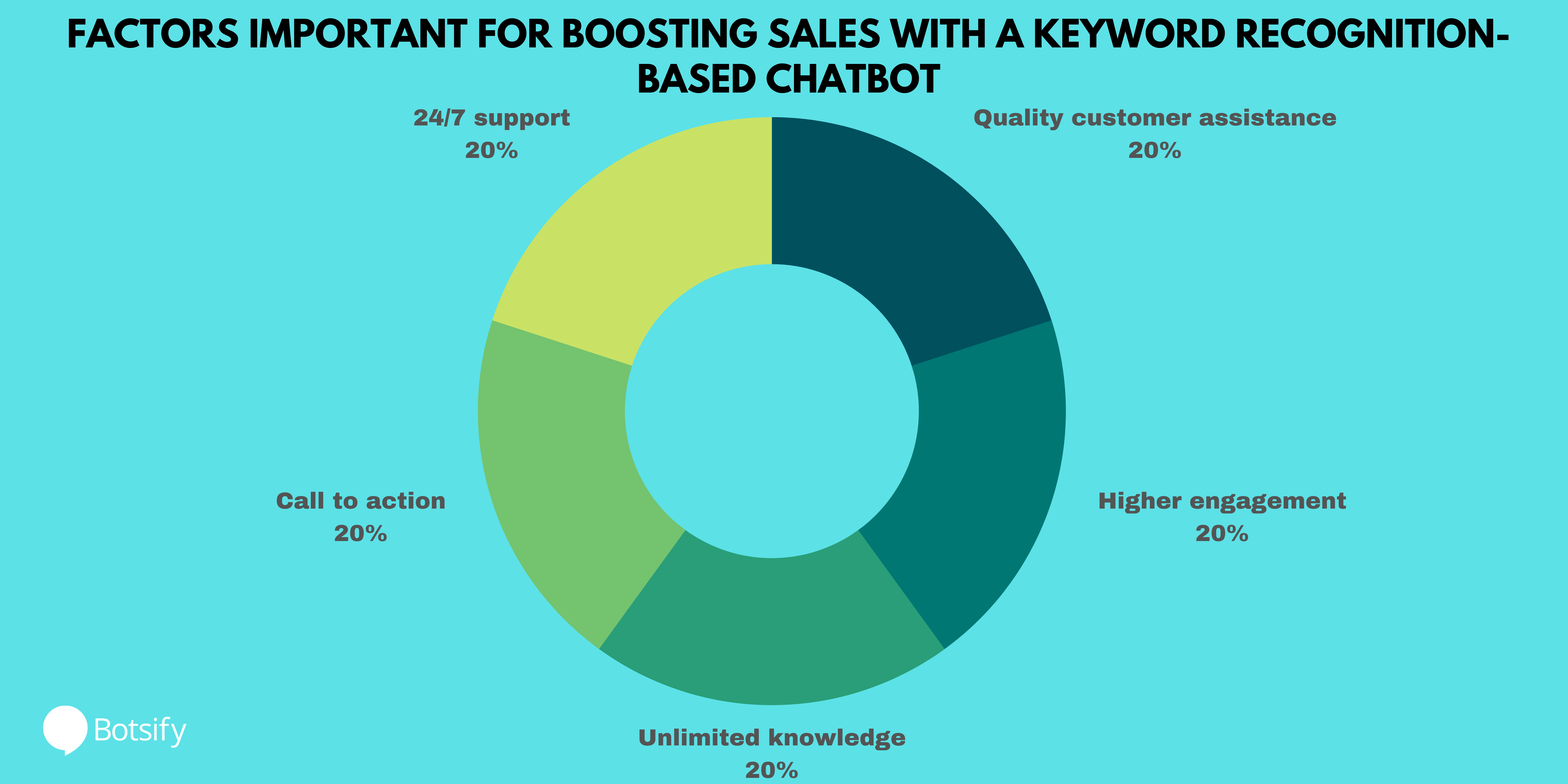 Lastly, Chatbot Types On TECHNOLOGY:
On the basis of technology, here are the top types of chatbots that certainly help the business to grow even better. 
9. Code-based Chatbots:
Code-based bots usually have a built-in AI technology and are rendered with software frameworks such as the Wi.ai NLP service Facebook Bot Engine or the luis.ai NLP service Microsoft Bot Platform. These tools work well for simple customer experience criteria, but for over-the-top incorporation of functionalities, they can fall short. Companies can pursue custom chatbot creation services in such situations.
10. DIY Chatbots:
Using bot building frameworks, e.g., Botsify and other commonly available tools, drag-and-drop bots are developed. Typically, off-the-shelf models are sufficient for individual organizations (e.g., customer support, e-commerce, surveys, etc.). Even non-technical users can create a chatbot with a predefined feature and only add the required features.
In the case of Alexa abilities, it's a piece of cake: the Blueprints service helps ordinary users without any programming to endow their Echo devices with special abilities.
Which Of The 10 Bot Types To Choose For Business In 2021?
Regardless of the industry, businesses should make the most of all kinds of bots. The individual selection of the type, technology, and programming of the chatbot, however, depends a lot on all these parameters. 
Also, regardless of the types, the value proposition you are trying to express to your users should suit any business chatbot. Think about what concerns you can fix with them carefully. That will dictate what features you need to integrate into your chatbot.
If your company website has poor conversion rates, it's high time to have a website bot. It helps provide users and visitors with 24/7 response times. Often getting a virtual assistant "on-call" to answer questions and book meetings with customers, with a small team or none at all, an organization will boost lead generation. 
Most notably, modern website chatbots make it easier to access your clients. When they need assistance most, sales and marketing departments may use them to initiate discussions with prospects. The bots understand when a visitor opens a sales email and visits a landing page afterward.
Website chatbots will assist with presentations or booking meetings with salespeople, driving prospects with engaging content and other tasks further down the funnel. Companies may gather crucial information during the interactions, such as the name of the prospect, email address, and follow-up phone number. 
However, website bots have the potential to reduce friction in the B2B sales/buying process and substitute some of the traditional steps. That results in greater speed of sales and more closed deals. 
b. Scripted Bots: WhatsApp Chatbot
Providing fast responses in an emergency is the most common use of scripted chatbots. They also help reduce the average time to respond, provide customers with useful information, or allow commercial transactions while your company is closed.
Chatbot-based customer service is best to apply in the banking and finance services, travel, hospitality, and tourism industries, healthcare, and on-demand services.
However, when talking about instant and fast responses how come WhatsApp chatbot could be missed? Among all chatbot types, the WhatsApp bot is very effective for instant responses and not only these but you can;
Responding to customer's complaints and queries in real-time

Helping customers to explore product catalog

Sending updates on the ticket status and resolution

Gathering customer feedback, and more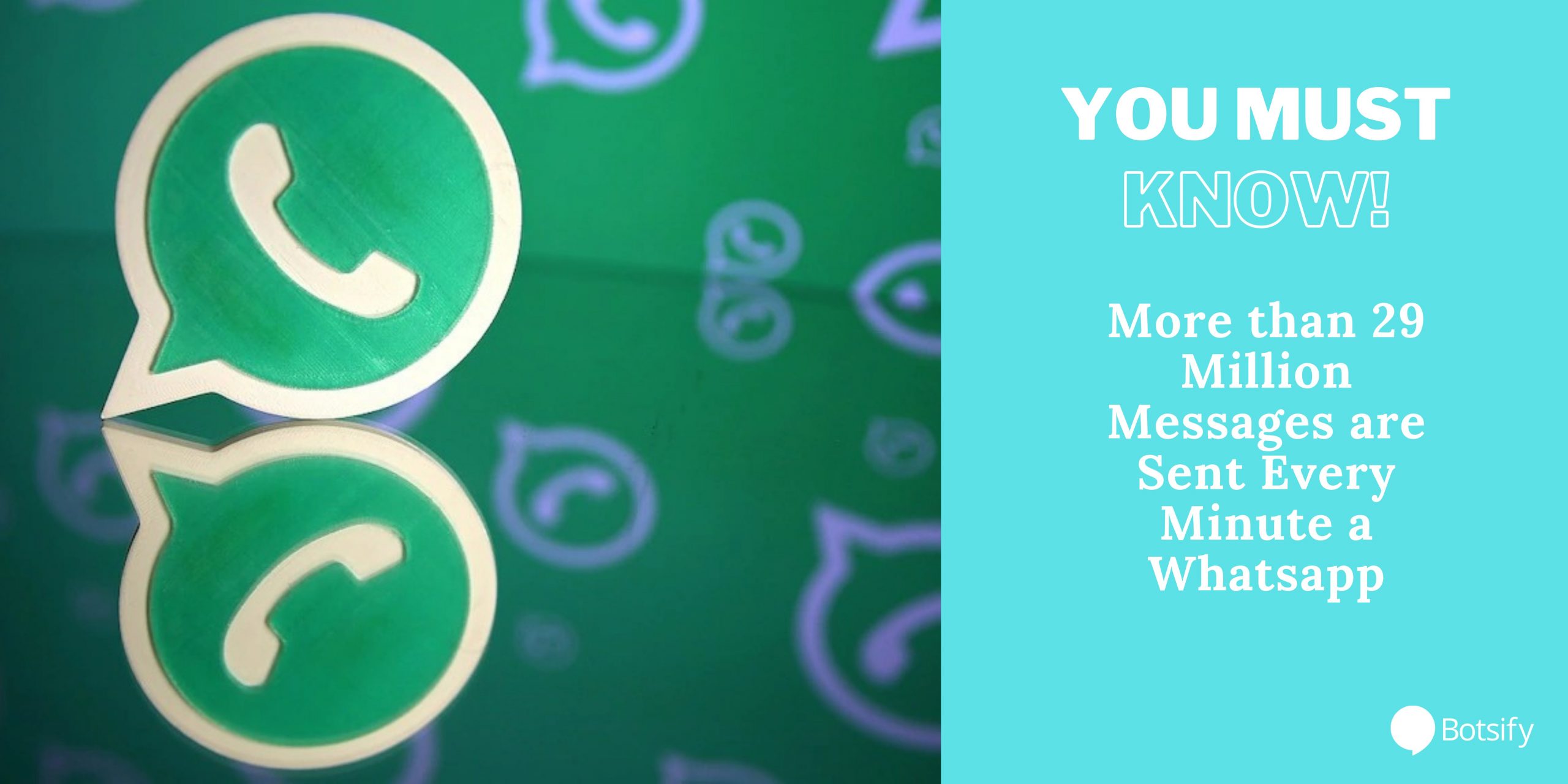 c. Support Chatbots: Messenger Chatbot
Messenger bots should be preferred by organizations that use the capabilities for the highest number of clients. There are enormous numbers of active users on social networks and messengers. That will also allow your brand to gain the respect it deserves faster and unlock new channels of marketing. Also, it is one of the most used and recognized chatbot types, because focusing on support should be an utmost priority.

Did you know? Facebook already uses over 300,000 bots on its Messenger platform (Source)
Messenger bots help create brand interactions that are delightful, interactive. They automate the provision of information and product reviews to customers on Facebook Messenger, collection of customer details, taking orders, and much more. A socially-driven marketing campaign or customer service can complement a Twitter chatbot for Direct Messages.

d. Automated Chat: Instagram Chatbot
An Instagram chatbot is a computer-assisted conversation buddy. On Instagram, you would normally have a conversation with another human, but with chatbots, you are conversing with a computer rather than another human.
An Instagram chatbot is a paid automated service that helps you gain more followers quickly. This makes it a wonderful advertising tool for individuals, small businesses, and huge corporations to advertise and market their products by quickly gaining a large number of followers. As well as raising the number of likes and comments on the account.
Sneak Peak To The Summary Of 10 Best Chatbot Types:
When businesses properly adopt automation strategies, while saving time, effort, and money, they will increase revenue and brand recognition. The responsibility of time-consuming, recurring tasks is taken on by chatbots. They make it simpler and easier to connect with clients, add value, and create better customer experiences. Such automation empowers human representatives and streamlines the experience of marketing, distribution, and customer support. On both sides of the discussion, the outcome is greater satisfaction. The aforementioned chatbot types surely set an example and help in growing business on a larger scale.
Bots and conversations make it easy for individuals to shop the way they want and when they want. Anything can be achieved quicker and more easily with chatbots, from closing a garage door to a mortgage application. They also have a fun and immersive way for brands to connect.
Build Your Own Chatbot
Your bot can set a unique trend. Let it be a game-changer