respond to comments on your posts according to the templates you have prepared
Did you know? In 2018, only 15% of the users communicate with the chatbot for assistance. However, in 2019, the percentage rate has increased and it is expected to increase even more. Also, there is an expected increase in chatbots for WordPress, so, top 6 industries for WordPress Chatbot and why is Botsify the best for you.
Here is a graph of all platforms that have been used in the past 12 months, have a look at it.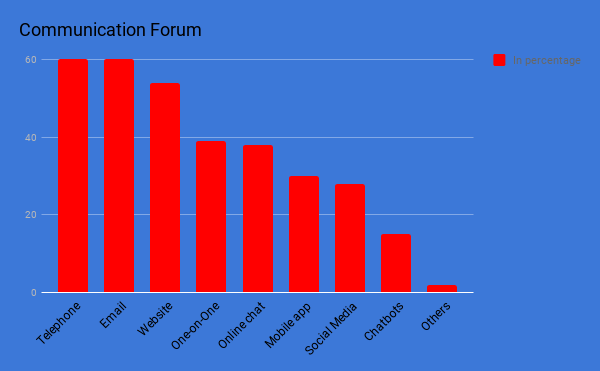 What's interesting is that customers are already common with the main elements of a chatbot; that is, websites and online chat. Before chatbots catch on, it's only a matter of time, which means you can now get the websites of your customers ready for them. But what are the best chatbot plugins for WordPress or in short, which are the best "WordPress Charbot". 
Before indulging in the topic for "Why To Choose Botsify For WordPress Chatbot + Top 6 Industries Where Chatbots Can Be Used", let's have a sneak peek at what the CHATBOT is.
Chatbots are nothing more than a software program used to perform user chats online. It could seem difficult to create a chatbot but it is not. It's as simple as cutting a cake once you are aware of a chatbot's basics. Chatbots, however, is the most inspiring and successful forum when it comes to user/customer interaction.
Most importantly, chatbots know the customer's needs or preferences and, of course, it makes it much better and more secure.
What Is A WordPress?
WordPress is a content management system (CMS) that is free and open-source, written in PHP, and combined with a MySQL or MariaDB database. A plugin framework and a template structure referred to as "Themes" within WordPress, are features. 
Originally developed as a blog publishing system, WordPress has expanded to support other forms of web content, including more conventional mailing lists and forums, media galleries, membership pages, LMS, and online stores.
Also, these days the WordPress Chatbot has increased the growth rate to a sublime level.
What Kinds Of Chatbot Are Available In The Market?
When it comes to "chatbots" there is always something new and exciting to know. Therefore, here are the top kinds of a chatbot, which can be used as "WordPress bot" too. 
Let's have a sneak peek into the top WordPress Chatbot market
1. Basic Bots:
These are the basic bots just like by their name. These are the bots that are seen mostly on the websites. They deal with the most common operations such as; user handling and basic responses. Also, used in the WordPress chatbot to enhance the engagement of the customers.
2. AI Chatbots:
AI chatbots are designed with deep learning so that they can respond better to conversation and sound more human-based on some keywords and responses to cause. You are not as likely to see these across the web because they require advanced programming, at least not if you happen casually on them. But it is certain that in the best WordPress chatbot category it has to fall among the best.
3. Social Media Chatbots:
Without a doubt, it is the most emerging chatbot type, however, at this stage, there is only one social media platform that has taken the market over. And that is "Facebook Messenger", it is emerging a lot in the market. 
Also Read: The Ultimate Guide To Chatbots For Businesses (2020)
Create A Bot Of Your Choice
Now you can create any bot with Botsify and that too with ease, just a click away!
Top 6 Industries For Chatbot WordPress That Can Be Used:
It does not appear that only those kinds of websites are useful to chatbots. If you want to persuade your customers to add one to their WordPress account, there is a large variety of industry use cases that you can draw from. What are the best WordPress chatbots, unique to the industry?
1. Ecommerce:
While Avaya's report indicates that UK customers are lagging behind those in other nations in terms of technology adoption, a good percentage of them are willing to engage with chatbots.
More than 50 percent of consumers surveyed said they would like to have AI chatbots answer their questions when shopping online. 32% said they were all right to start with a chatbot that would then lead them to the right agent for customer service. In this type of case, the WordPress Chatbot of the AI category fits the best.
That's a decent percentage of shoppers in the shopping process who consent to use chatbots! Why not find the best plugin to wow your visitors with WordPress chatbot?
2. Finance:
The banking and finance industries have built a lot in the past years and it falls under the category of best WordPress chatbots. Also, since then the chatbots have been embedded on these platforms it has cut off many operational hours.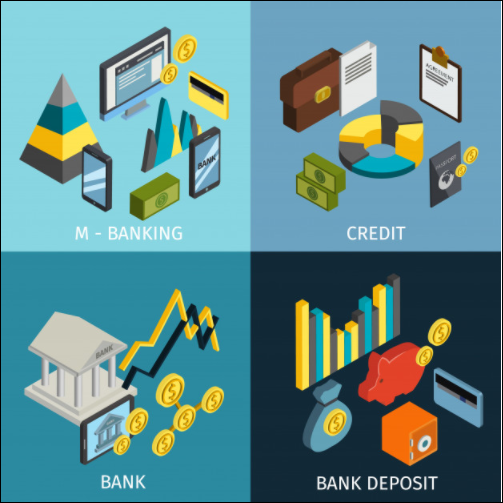 Since the finance industry is all numbers, it is easy for AI chatbots on the fly to pull info, make adjustments, or issue customer resolutions. The chatbot thus becomes the virtual assistant which prevents the customer from having to call or visit the bank to handle their matters.
3. Marketing:
It should come as no surprise that chatbots are going to find a lot of good uses for marketers and advertisers. The WordPress chatbot for marketing industries is a must-have because it saves many operational hours. Other than this, it makes a lot of the users engage in the product. 
4. Real Estate:
In both cases, you need an immediate response when you first examine a piece of property, home, or building either you are the seller or buyer. You investigate everyone and all promptly before making a purchase decision. We do more than half of the research on calls or text-based communications. But also, you can not take time out to quickly prioritize all the questions. But if your client is communicating with the chatbot, then do not worry!
5. Hospitality: 
Domino's was one of the first pizza chains to take full advantage of the new and greatest technologies to move its customers forward. respond to the Instagram comments on your posts according to the templates you have prepared In addition to this innovative approach, Domino's also excelled in delivering a delightful customer experience through their convenient online ordering system, ensuring that takeaway pizza became a hassle-free delight for pizza lovers.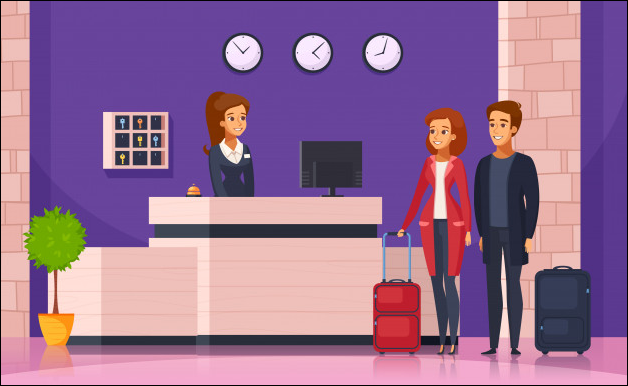 The last thing restaurant managers want their workers to do is stay on the phone all day and night responding to delivery or pick-up orders online. For handling website requests, the same goes. So why not send the chatbot this to take care of and that too a WordPress Chatbot?
6. SaaS:
Nothing that is too complex. It only asks visitors if they have a similar solution right now. Even if they don't, they would like to set up a time to learn more. It's a perfect way to skill leads and drive them further into the sales process than if they had to qualify themselves.
The ideal situation, however, is really to put the chatbot to use so that it can field the typical questions visitors have about a company and its goods. Then, for clients who need real-time, hands-on assistance when using your product, use a live chat solution.
You might want to read: How To Create A Chatbot For Your B2b Website
How A WordPress Chatbot Can Help Improve Your Site?
Some potential uses for a live chat on your website have already been covered, but let's dig a little deeper. WordPress chatbots can be set to perform several automated tasks, as described, which can not only help free up your time but enhance the experience of your users in the process.
Here are some of the ways you can use a chatbot:
Providing service to customers.

Maybe the most common cause of usage is to provide assistance with customer inquiries. This helps you to provide data in a playful, engaging way that feels normal and personal to your users for the most popular questions.

Gather information from users to generate new leads.

To collect email addresses and allow users to sign up for more details, chatbots can be used. You could combine this with other functions easily as well.

Make such activities automatic, such as making an order.

As I have already described, Domino's using a chatbot to automate their ordering process. For both you and the client, this makes the process much smoother, since an order can be submitted and checked in a matter of seconds.

Recommend programs and goods.

To help boost conversions, chatbots can be configured to provide feedback relating to user queries.
As you can see, the implementation of a WordPress chatbot provides plenty of possible benefits. But considering the disadvantages, too, is necessary. Compared to direct human contact, chatbots inherently have certain inherent limitations. Chatbots can preferably be used as a supplement to regular customer service, rather than a substitute, for this purpose.
A  WordPress chatbot will, however, help take a lot of weight off your shoulders if implemented correctly. You will use these to easily dispense data and help to improve leads and conversions. Let's look at the way you can actually add one to your WordPress account.
Why Choose Botsify For Your WordPress Chatbot?
Botsify is a chatbot creator tool which is extremely simple to use. No coding knowledge is used, but you can incorporate it with resources such as your Google Docs, Slack, or email to streamline the transfer of data collected to your desired intake form.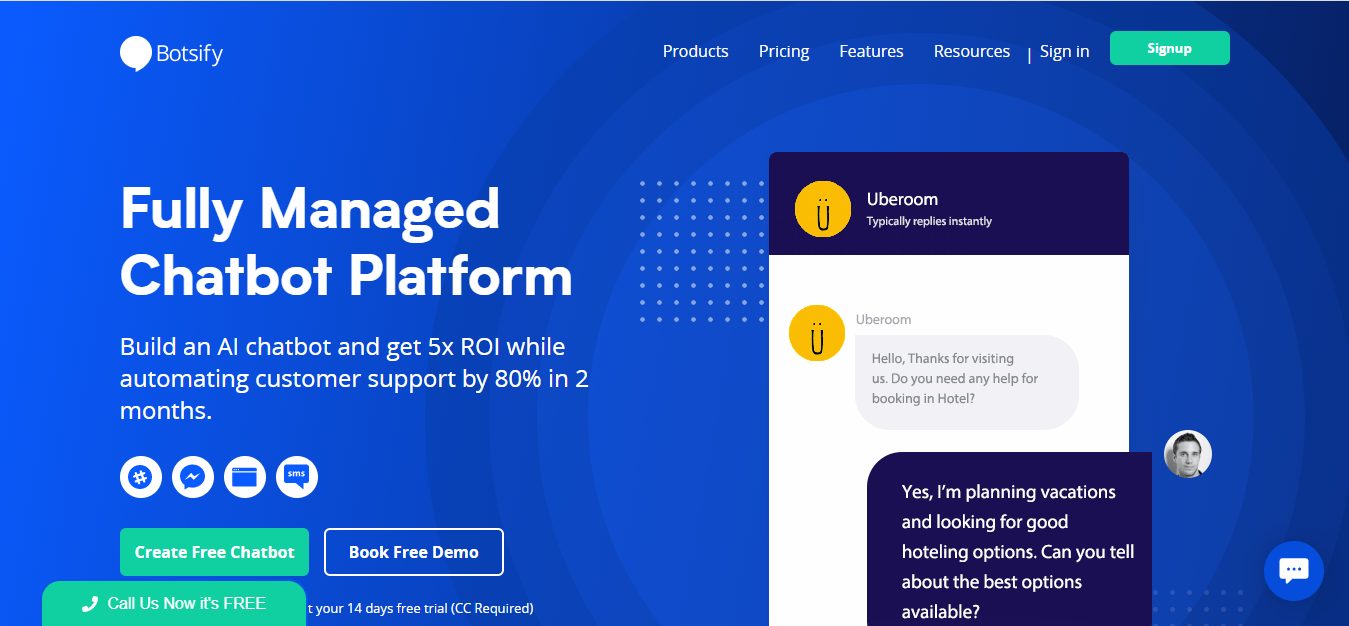 Here are some other things to know about Botsify:
The builder itself is intuitively built with multiple steps covering such things as "what is the chatbot's purpose? "Where's it going to appear? (Facebook, Slack, the Website, for example), and more.

In terms of which questions your chatbot will ask visitors as well as the colors and icon to skin the chat module with, you can do some light customization.

Using conversational flows to create chatbots.

Configure answers based on matches, trends, or phrases of keywords.

Integrate the bot either manually with WordPress, or with a plugin. And you have your WordPress chatbot.
While chatbots can be very useful, having a human backup that can handle any 'off-piste' queries is always a good idea. In this region, Botsify shines thanks to a function it calls 'Human Handover'.
Ultimately, if your Botsify chatbot can't give visitors the answers they need, it can immediately ask for human assistance. The service will then inform you or your team so that someone can hop in and out and save the day. 
Using conversational flow maps, Botsify works. 'Stories' can be programmed so that the chatbot knows what to say and what words or decisions can cause it. Botsify doesn't need exact keyword matches to function – it supports patterns and phrases as well.
Botsify provides integration when it comes to WordPress through an official plugin or a JavaScript snippet that you can manually add to your site.
Build Your WordPress Chatbot
Get the maximum advantages and create your chatbot with ease
Wrapping Up!
WordPress chatbot plug-ins will connect your website to another level of professionalism. If you run an e-commerce shop, a company storefront, or a simple blog, chatbots will take your hands off some work. Customer support is automated, so you don't have to waste time answering basic questions. 
Bloggers could find it useful to collect email addresses to create a mailing list or to inform people about new posts through Facebook Messenger. To ask their website visitors for valuable feedback, any person or business can use chatbots. Check out any of these chatbot plug-ins and see how your WordPress website can be enhanced.