Today's assistive technology creates an outstanding hype in the marketing and sales segments. Chatbot marketing makes a great image to capture business profitability. What comes in your mind when you think about chatbot marketing?
I'm sure, you are being possessive over time for applying the best technical tool for your ease. Chatbot marketing is another option to be considered more in 2020. And yes, it actually works. 
But the question is "how". What happens between the starting point A, having the initial chatbot to the ending point B, converting into the potential customers.
What makes your chatbot marketing more strengthened? The answer you'll find in this piece and we'll guide you what makes chatbot marketing more emphasized and focused in 2020 marketing. 
Chatbot Marketing: A New Marketing Style 
First and foremost, the chatbot is a nearly-human-like AI tool that drives prospects into potential customers through automatic conversation.
Grand View Research report says,
In 2019, chatbots became more AI-driven, capable of handling complex human interaction with ease and are now taking over traditional conversational services.
AI-driven chatbots are increasingly being adopted in many businesses and taken over various communication aspects and customer support services as virtual assistance.  
Chatbot marketing provides a new way to optimize marketing strategy and play a viable role in the betterment of customer experience. The major aspect of chatbot marketing is optimizing user interface while interacting with customers.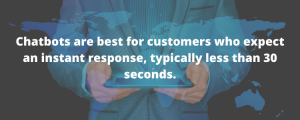 Chatbots directly confront customers and you have to look forward to their needs and plan some strategies to optimize it. 
Chatbot marketing refers to promoting your products or services via automation tools like a chatbot to automate marketing and selling operations. Chatbots map out predetermined scenarios of the users by utilizing the power of AI. 
Chatbots handle certain tasks, but when it comes to designing the chatbot you keep all the points in your mind as a chatbot user. A user-friendly chatbot is a must-have requirement from your customer side and you have to be very careful about it.
Before we are going for chatbot marketing and set up all the strategies in one go, we will reveal why chatbots are taking over the marketing.
Why Chatbot and Why Now?
As chatbot figures out sales and marketing processes in streamlined, people also try to focus on this promising tool.  Nowadays, as situations are getting worse due to pandemic, it's time to get aware of this technology.
The attributes of the success of many other companies are they adopt technology as they find something new.
According to IBM – 265 billion customer requests are recorded per year and businesses spent nearly $1.3 trillion to address them. Using chatbots could help save up to 30% of this cost.
Currently, the need for a chatbot is necessary if you want to stabilize CRM and increase ROI. It is definitely more accessible but requires time and effort to implement NLP.
Once you have done it, it's easy to digest. But wait, why are you wasting energy on NLP implementation.
Many chatbot platforms like Botsify will provide you chatbot with zero coding skills. You don't need to be a programmer for creating chatbots at your marketing channels.
As chatbot is the future of communication and according to a business venture, communication is the only gesture, you can make them aware of your product. Here comes the Chatbot marketing strategy.
Today's need is to connect with your customers and still provide better service in this pandemic situation. Regardless of the pandemic situation, organizations also want to get more in less time.
And now spending more on AI tools even to customize emails, newsletters, ad campaigns automation, and other communication moods. 
Here are some of the factors that can explain the growth of this trend and why this trend is getting attention day by day.
The stellar rise of messaging apps
With more than 2 Billion messaging apps that are expected to hit the markets across the globe by 2020, people intensively connect to you as they prefer chatting over calls.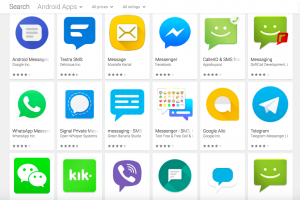 Source: Medium
The chatbot can be embedded at any messaging apps where you can find your targeted audience easily and provide a seamless experience to your customers. As Facebook messenger works as it best when it comes to chatbot marketing.
Customers' anticipations for a quick response
In this meantime, your customer's expectations force you to make them satisfied at the initial point to the stage of placing orders.
Chatbot eliminates the waiting element from the retailers' side and proposes chatbot aid for the purpose of quick and real-time replies.
The expected cost-saving marketing
Getting started with chatbot means you have more options to have opted for communication, but one thing that impacts on your whole organization is the cost-saving element.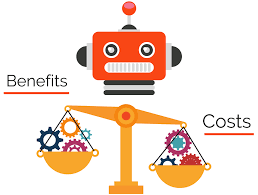 Source: Geomant
In chatbot marketing, you can overcome your cost up to 30% by implementing conversational solutions like virtual agents chatbots. Chatbot obliterates the cost of customer support agents and freeing up human agents.
But the total elimination is not the choice, human interface also required to address complex inquiries. But the expenses are not much higher as compared to before. 
The benefits of chatbot marketing can't be neglected. That's why in the 2020 marketing style, businesses will figure out the concept of the chatbot. Even so, the advanced AI still anticipates voice chatbot which will be an amazing innovation. 
At the same time, organizations are still battling with current chatbot technology and integrated with business growth technology like CRM to offer innovative customer experience.
Round the clock marketing strategy
Your profit is dependent on your working hours, the more you give the time, the more you achieve the goals. The complexity of managing the time of the customer support agents and hiring for both shifts really sucks. 
By the end of 2023, the companies are expected to save 2.5 billion customer service hours by using chatbots (Chatbots Life)
However, chatbots freeing up you with this issue. For chatbot, timing doesn't matter. Working 24hrs without feeling sick or feeling restless is much better than a human assistant. 
How an Ideal Chatbot be Like!
In previous years, AI technology tried hard to fulfill the requirements of the companies. In 2020, where many businesses collapse, chatbot marketing is always on their path for making business operations trouble-free. 
These days social media seems endless. From ordering food to buying clothes, people are more interested in interacting with chatbots and get quick responses with related information.
Chatbots work for your website as well as your other apps. Chatbot centralized all the frequent based queries in one box. Thanks to the NLP, for making understanding language as human talk.
But it is more than that. The basic purpose of chatbot marketing is sales but chatbot with great setup may acquire leads, create a well-defined image of your brand, perfect user experience, in short, a promising tool for your marketing and selling purpose. 
Let's dig deeper to know how to make an ideal chatbot for you.
Must-have proactive chatbot
To make your marketing as your choice, try to make your audience take sensible steps that bring them into your sales funnel. To do this, your chatbot provides a quick response form through clear textual based buttons.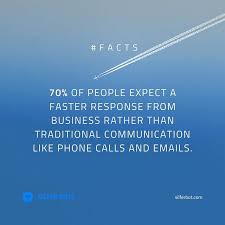 Source: Picuki
The quick responses make your sales easy and bring your prospect on the same track.
A proactive chat will never find a hurdle in any steps and no live chat human assistant needed until chatbot finds bit difficulty. 
Catchy content to revamp your audience
The chatbot is not the tool for simply answering the questions but a joyous flavor you can add to it. People love conversation when it is to the point and well-defined words.
It surely makes customers more interested in talking with and making buying decisions uncomplicated. NLP based conversation provides the opportunity to give relevant answers in real-time.
Mindful communication is the beauty of chatbot. It makes the customers more thoughtful and more engaging about your brand.
Add cheerful flavor in chatbot
An ideal chatbot will surely increase your profit when it gives personalized and human-like touch. In our regular chat, we frequently use emojis, it is the best way to express emotions. So why not in the chatbot? 
Emojis are fun visual content to express gratitude to your customers, make the conversation more joyful and pleased. Don't forget, GIFs are too more impressive.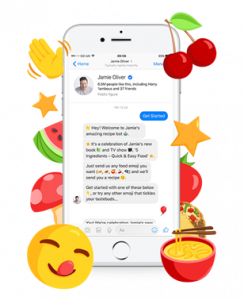 Source: The Drum
Fixing emojis with related content gives a direction to your customers for identifying if they are in a hungry mood or want to shop. ( I'm still in a hungry mood man!).
Keep up with your chatbot
Your chatbot must know you, keep your eyes on it. All the effort you have done but are you conscious about what gets you in return?
Has your chatbot literally worked as you designed? 
Don't keep it a secret, review your analytics to follow up your chatbot and find ways to make it better. Ready to know what lacking is in your chatbot or how proper it works.
Train your chatbot like a human
As humans require training to enhance their skills, the chatbot is the same. It also wants ongoing training to fulfill the needs of your customers by improving its thinking ability about brand-specific and industry-specific knowledge and terms. 
Chatbots have been able to work almost 24/7 to assist. But if it doesn't provide new skills or you can say not added new queries according to situations, it will not be helpful for your customers.
Try to make your chatbot pro-active, well-trained, and speedy to respond like a human.
Magnificent images add another spice
Looks are more important for making your customers satisfied with your products or services. For example, a visitor to your Facebook page wants to buy clothes, so you can add images and product demos in your fashion chatbot. 
No need to jump on the website or download another app for instant looks. Chatbot reduces the time for making decisions and loves your products at first sight.
Images should be real and perfectly embedded with relevant information that makes your chatbot marketing optimized.  You can get relevant and high quality stock images from platforms like Freepik, Shutterstock.
Do you want an ideal chatbot platform? Botsify is here for you!
Botsify is a fully managed chatbot platform with multiple features and categories. The flow of Botsify chatbot is mesmerizing and easy to use.
You can find various functions at a time and a reasonable cost. Now, it's time to visit the Botsify chatbot platform to maximize your sales and decrease the churn rate as well.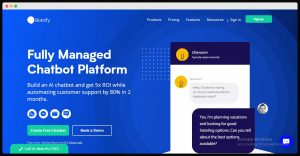 Platforms you can use with Botsify
Have a quick look at all the platforms that you can use and retain your customers for a long time.
Your website should look welcoming. That's the reason Botsify can integrate chatbot at your website.
Whether you try to convince your customers through website chatbot marketing or customers themselves approach you, in both ways chatbot supports them.
Facebook Messenger chatbot
Facebook is the perfect platform to start a conversation with the targeted audience because 3 billion people are using Facebook.
A big platform for chatbot marketing as well. The chatbot works for Facebook messenger and in the comment section as well. 
FAQs are frequently asked questions from your customer side about your products or services. It plays a vital role in giving knowledge about your products or services.
With Botsify, you can scrap all your FAQs in only one chatbot, it is easy to create and easy to use with quick response.  
SMS marketing with the chatbot, a sigh of relief. It is a very insightful feature of botsify, you can optimize your SMS marketing with a chatbot by sending messages in a bulk.
Chatbot marketing strategy is trying to improve every segment of marketing and present a new style for selling with the least time. 
Bundle of features for chatbot marketing with Botsify
A bundle of features awaits you, Botsify perceived customers' point of view and provide where your customers find ease.
Conversational forms for gathering data
Chatbot helps you to grow your business by using the conversational form in your chats at any stage of the conversation.
Multilingual bot for better content
If you want to spread your brand all over the world, you must interact with them in their languages for meeting their satisfaction. Botsify provides multilingual chat to adopt other styles of language.
Live chat for human take over
Live chat proves that humans can not be replaceable until more advancement after today. Humans can take over the bot by using live chat while chatbot gets in complex queries. 
Media blocks for prominent visuals
In marketing, the show off your products is much necessary. The chatbot provides you an instant look (it may be images, videos, or text-based interaction) when a visitor interacts with the chatbot.
It makes chatbot marketing more powerful and more comprehensive.
Datastore for restoring purpose
Botsify provides data storage for managing gathered data and puts all the things in one row so you can find ease to approach customers in the future as well.
Story tree for making changes
It shows the flow of your chat and does instant changes to whatever you need in the conversation. 
Greetings to make the customer happy
A happy and personalized greeting makes a pleasant gesture. Your customers find great experience when they interact with chatbots. It makes the perfect combo as always.
Analytics for your insights
Botsify dashboard has many options but the most important for you is analytics. It is used for finding a lack or abundance of your bot. Keep your eye on it, not a big deal.
It is not enough here. Botsify has many other options. Once you use it, you can find how easy to drive your sales with chatbot marketing. Let's not wait, get your asset.
Optimize Chatbot Marketing Functionality in Different Aspects
The prime reason for marketing is to expand a business brand with maximum profit. The ROI based marketing may help you to be a leading company in the globe.
The purpose of bidding chatbot in your marketing strategy makes your operations successful and prominent. 
Chatbot marketing caters to all the aspects of marketing like lead generation, lead nurturing, data gathering, personalization, proactive notification, and easy to gather feedback. Let's see how chatbot provides these things in one go!
Lead generation in chatbot marketing aspects
To reach out to your B2B or B2C connection and connect it in a friendly way, is the core concept of lead generation with the chatbot.
If we see in the past days, Business development agents experienced difficulties in reaching out to the embark audience.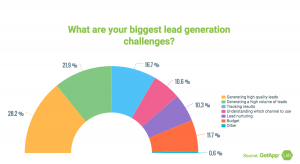 Source: GetApp
Lead generation optimization is the view of chatbots that clarify pretty much achievements like in real estate business, 30k leads generated with botsify within 15days.
Personalized marketing strategy via chatbot
 We are totally dependent on technology. That's why before starting any project, we find the best tool to make it a fast and error-free job, and personalized marketing is no different.
Marketing is not only to sell your product instantly, but a healthy relationship with your prospects much needed. Finger crossed because you are going to meet your customers like you both are your friend.  
Attending someone again and again, likely possible to keep your space in his mind. That's the reason chatbot marketing is now making space in a wide range of organizations.
Large engagement capacity strategy
By optimizing your marketing with the chatbot, instantly help in making a large audience. But how to retain your customer till they make them your potential customer?
To do this, you have to make them remember on any occasion. Chatbot marketing strategy makes it possible to initiate engagements at a high level and keep on the track of the funnel till the end.
Flipping your marketing concept to be personalized creates effective engagements at the same time.
Congregate and analyze feedback consistency
Chatbot is all in one, you can also create different templates and forms (like a feedback gathering form.) Why are you waiting to receive positive feedback?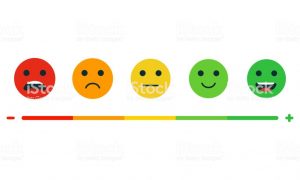 You deserve it after making your customer satisfied, but wants are unlimited. That's the reason you have to overlook your customers' needs after gathering and analyzing feedback.
Some recommendations needed to improve your brand. It gives good vibes for your brand too. Enjoy feedback with instant chatbot marketing. 
Conveying your message with more fun
Finding ways to make your customers satisfied is more likely to make a child happy. A fun-loving chatbot is a twisted way to make this thing happen.
Your messages will improve your customers' mood but if it is customized and personalized, it is more fascinating. At first sight, chatbot greets every prospect and customer, to welcome and assist them.
It never leaves you alone. No doubt chatbot delivers quality information with a joyous way and a touch of humor. 
Research frequently based questions
Plan your requisite asking about your products, it mainly improves your chatbot marketing. You can add all your information according to customer needs. You have to think and put yourself in other people's shoes. 
Research all your frequently asked questions and try to scrap more about your products. Chatbot has many features and you can make FAQ chatbot as well and other talking chatbots also serve this service.
Design your queries as close-ended questions
Although chatbots have advanced for many years still sometimes it gets a little bit confusing. When the chatbot provides optional based questions, it looks simple and easy to attract customers.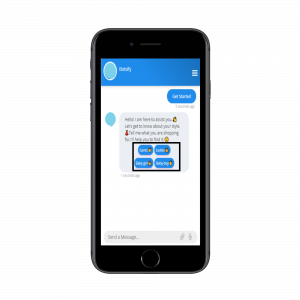 Carrying out close-ended questions may help chatbot be more convenient.
Chatbot marketing is not the name of eliminating people but surely works as an error-free job. If a chatbot faces any difficulty, the live chat option plays its part and integrates with human assistants. 
Partying words
It's difficult to summarize chatbot features because those who are operating, they get benefits and still require more advancement over there.
Decreasing your churn rate and increasing your customer experience, directly dives your sales up to mark. 
Let's not stretch more instead visit the Botsify platform to make your channels more optimized with chatbot marketing strategy. Make your marketing medium as omnichannel marketing and provide a seamless experience to skyrocket your business.