Sometimes, inventing a new functional chatbot might be cumbersome. Moreover, a lot of technical errors and strategy mistakes can slow down your success in the bot developer family if you are not aware of how to avoid them all. Let's dig deeper into a discussion of the most common mistakes in messenger chatbot and how to overcome them.
What is Facebook Messenger Bot?
It is an online interactive tool assisting you in building a long-lasting relationship with potential customers through conversation. Thanks to Messenger bots, every connection you set up with clients is automated and designed with regard to their own needs.
However, you get even a larger scale of benefits than them. As Businessinsider suggested, almost 80% of business marketers prefer interactive software platforms. Facebook Messenger bots help you engage with the audience without keeping them waiting for a response or feedback. Also, it allows you to reshape people's thinking of your brand in a way that will be most effective for you.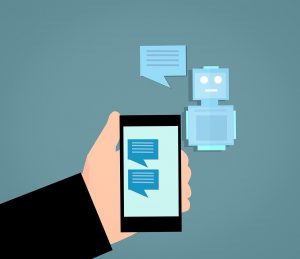 (Pic)
The only crucial thing you need to consider is creating a bot without any deficiencies. What are the most probable mistakes you can unintentionally come across? Let's see here what do we have in the Facebook Messenger bots?
What are the mistakes to avoid?
1) Monotone robot conversations
This point should be clear from the very start. No one enjoys holding some boring dry conversation, where interaction is maintained by a robot. Just put yourself in an ordinary person's shoes and think about how it feels to call or message a human disguised by a machine. Certainly, not something pleasant and attractive anymore, right?
Respectively, you should seek the opportunity to spice your interaction up with the ice-breaking statements and deals. As a result, you will get rid of one entry-level mistake that might discourage users to move even further. Make sure, you refer to a client individually and take into consideration their individual opinion. However, while opting for the Messenger bots you should keep this in mind.
2) Extra promotional sound
Undoubtedly, Messenger bots support businesses in retail and e-commerce with turning inactive buyers who are reluctant to take action into those who willingly make a purchase. Nonetheless, you should be really careful with advertising and promotions.
Essay writing service reviews can help you insert any promotional link in your bot message. Pick The Writer is exactly known as the best platform for assisting marketers in such an effective content marketing game. It is a rare case when customers get impressed by the intrusive advertising campaign. So, you really need to avoid making it sound too nosy and disturbing.
3) Lack of live agent
Hands down, chatbots are real-time savers helping you and your target audience 24/7. However, when we are to discuss a multi-purposed conversation, it is not very easy to achieve good results without having a live agent. When you start deploying a chatbot, it is almost unreal to anticipate all possible real-life world scenarios where the conversation might go.
Consequently, you should never forget about an individual that will be sitting in front of the screen and testing a bot. The bottom line is to identify a list of the most common requests, questions, messages, and relevant responses with all redirecting links and snaps. If you avoid this little mistake in the first stage, you will not need to do extra work determining the same situations in a conversation over and over again.
4) No reference included
Many IT-developers are deceived by the idea that once they created a chatbot of their dream, the job is over. Yet, Messenger bots can't be spread to the massive usage when you just set it and forget it. The reality is that for introducing your bot to a wider audience you should develop a powerful search strategy.
The best approach is to list your new chatbot on a few third-party websites or in the blog post of your own. You should be able to write a catchy description and nothing but good essay writing service reviews are going to help you with this. The Writing Judge is one of them, where numerous experienced content specialists can guarantee your bot mentioned in one of the texts will appear on the search engines. 
5) No retained information
It is not a bother for around 40% of consumers whether they speak with a bot or human, as long as they get the help they need. Typically, bots access customers with a versatile conversation similar to that one as if they talked with a friend. It saves everyone's time browsing the internet, searching through a webpage or installing an app.
But when it comes to the most non-evident from the beginning mistake that sneaks up on the Facebook bot's developers is the shortage of engaging talks. You definitely have a set of options for them to offer, which is amazing. But before getting your potential clients' minds busy, you'd rather retain information from them first. Henceforth, you will know what content, good, service, etc. attracts them the most. 
6) Off focus attempts
Sometimes, when a particular successfully functioning bot's popularity grows by leaps and bounds, marketers hurry up to multiply its purpose and change some features. Slightly, though, it has a big significance and matter for users. When they are used to seeing one concrete chatbot, tl bot for instance, in a certain brand's branch, they will always associate it with a specific service, etc
Don't take it as a discouragement to innovate the development of your chatbots. Just make sure, it has a single aim that satisfies your customers and meets your needs. Then, create a strategic campaign for getting it implemented. And if you get the urge to have a bot of your target focus, just program a new one.
7) Insufficient details and irrelevant descriptions
Lastly, in order to ensure the most enjoyable user experience for everyone, remember to present all details of your business in a natural but non-spammy way. It might sound really banal, but chatbots inevitably overload the audience with unimportant details that no one is even asking or looking for.
Provide people with clear and useful details, while engaging and attaching them to your brand. Regardless of their awareness that they do not necessarily chat with a robot, they will never stand poor quality content. Instead, a typical customer will choose another service that doesn't make anything vaguer and more complicated.
What benefits do you get from chatbots?
The last question that probably stuck in your brain is what exactly you get if you avoid all the mistakes and set in motion perfect Messenger bots. These are the key points on how bots will improve your holistic marketing strategy for any business you have on Facebook.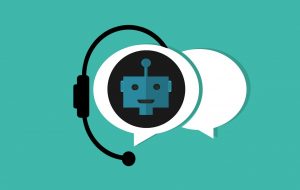 (Pic)
● Higher target audience reach
When you use a bot, it becomes easier to weed out the audience that is not primarily interested in your brand, and, instead, drive only target customers to your website. So, for a higher audience why don't you go for one of the most prompt Messenger bots?
● Quicker automation
Now, you should reschedule your appointments, organize questionnaires, hire thousands of specialists, because everything will be automatized and adapted exactly as you desire.
●
Independent upselling
On top of that, chatbots work as one powerful sales team that can handle all sorts of minor sales and transactions without engaging any party or individual in this independently computerized process. And not only the chatbots but the Messenger bots, in general.
●
Better approachability
The majority of customers are aware that there is no human being standing behind a conversation. It is not a surprise for them to be involved in an action to join/ subscribe/ purchase and so on, because they initially understand what this all is for.
●
Instant decisions
By ensuring your potential clients receive a high-quality service providing them with quick answers and support, it will be easier for them to decide if they wish to buy anything. Therefore, the Messenger bots come handy in such a context.
●
Effective brand awareness
When using a bot in your marketing strategy you have an amazing opportunity to get the audience acquainted with your brand and what it does.
●
Higher customer value
Due to the fact that chatbots hold a conversation with your new and existing viewers right off the bat, they instantly get attached. Moreover, the lifetime customer value counted by how much they spend on your website is also higher.
●
More personalized experience
While creating a chatbot, the strategy of how to deliver the most personalized and individual experiences springs in your mind. It is a win-win because adjusts to your customers' needs taking into account everything they want to see and experience. At the same time, your clients feel how uniquely you serve them and eventually engage more. This is why you should opt for the Messenger bots.
Conclusion
The increasing interest in chatbots has been definitely justified by its efficiency and ease of management. No wonder, many IT-developers, marketers or just business owners embrace all of the features of the above-mentioned chatbot. However, you should always be forewarned about some setbacks in your business development or mistakes in chatbot's programming.
Now, as you are informed about all possible things that might go wrong due to the ineffective Facebook Chatbot marketing strategy, these mistakes shall be out of your concern. Remember what is better to avoid when creating ideal Messenger bots by following these steps and your business success will take off in no time. Build your chatbot with Botsify. And list your bot in one of the most engaging Messenger bots.
John Edwards is a writing specialist who is looking for ways of self-development in the field of writing and blogging. New horizons in his beloved business always attract with their varieties of opportunities. Therefore, it is so important for him to do the writing.