Whether you love them or not, you can't neglect that chatbots made lives more convenient for users and businesses. Businesses that use chatbots generate 55% more high-quality leads, while 87.2% of users have a positive attitude towards the usage of chatbots.
But like all technological advances, there was life before it.
How did that look for businesses and customers? What changed around customers' expectations lead to chatbot development?
Customer needs and expectations changed a lot and employees' workload increased – From the possibility to even call businesses or prospects, and acquire a lot of sales via email, to instant chat conversations with agents or software. Let's see how automation actually appeared as a savior for businesses and consumers.
Business phone systems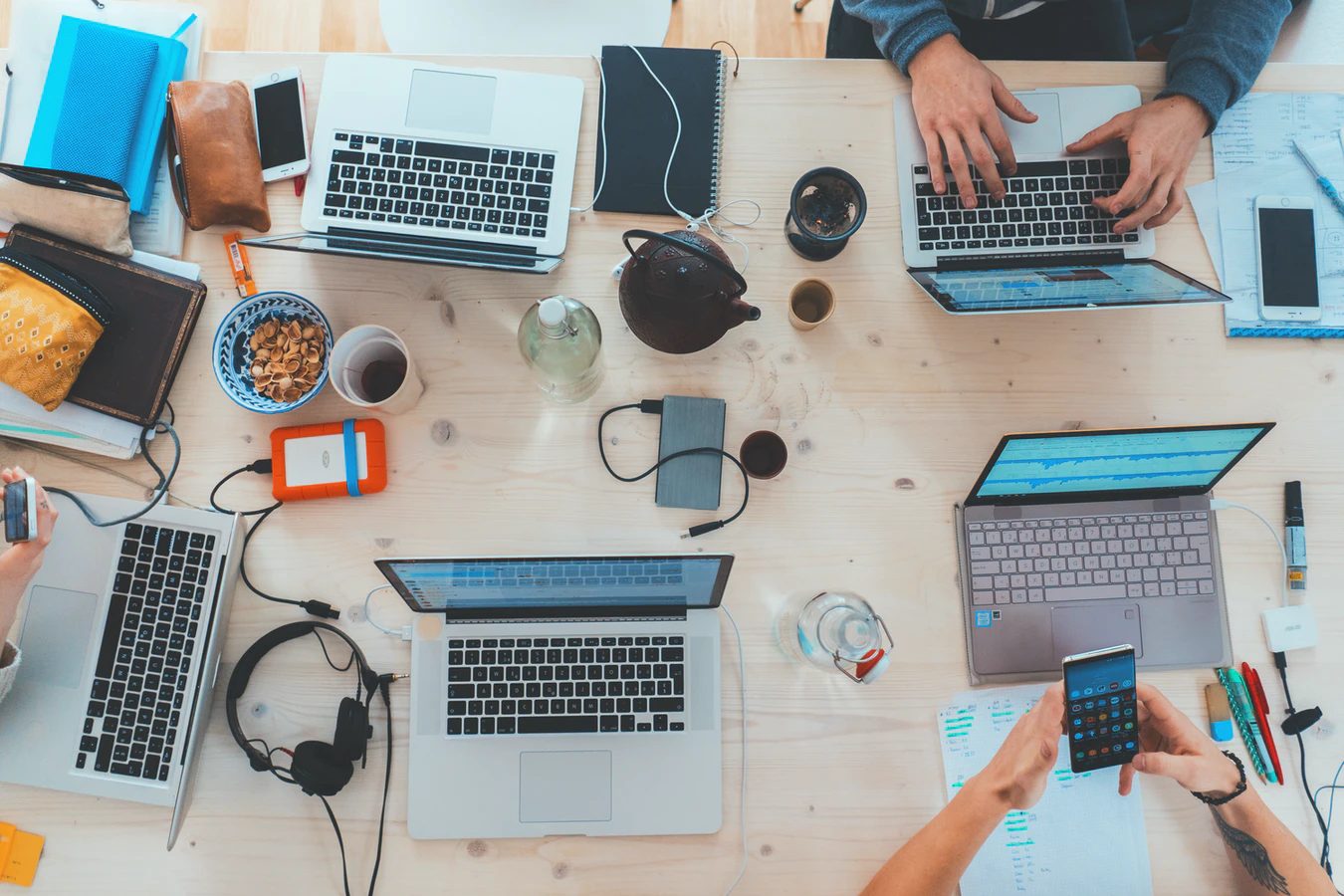 Photo by Marvin Meyer on Unsplash
Phones are with us for more than a century, and by now, we're so used to them that we carry them with us everywhere we go. We're available 24/7, and we expect the same availability from others as well. It's understandable why business phone systems are going at the same pace in the same direction.
Landline or Voice over Internet Protocol
For decades, on-premise systems had been the backbone of businesses. You want to sell something – cold calling. You want to do a survey – call your prospect or customer. The same goes for reaching a business and getting some information or fixing an issue – you call them. It was expensive, but it was worth it because you get your answer right away… If the person picks up the phone.
Now almost everything is moving to virtual phone systems. Researches show that, in 2019, 60% of adults were living without a landline in their homes. They're all relying on their mobile phones and internet data now. The same goes for businesses. Companies choose Voice over Internet Protocol over any other type of voice service.
This transition is happening for a simple reason. When you rely on the internet, you're cutting costs while improving the quality of the service.
Phones and automation 
A cloud-based phone system enables cutting costs for 82% of businesses. Cutbacks are a result of low-cost setup and maintenance in comparison with on-premise landlines. An extra benefit is that they're enabling the workforce to be remote.
Since the development of social media and chatbots, customers are more impatient than ever – around 46% of consumers expect businesses to respond within an hour. They won't call your business multiple times, wait for endless minutes, and be transferred from agent to agent until someone tells them to call again tomorrow. What would likely happen is that the customer gets frustrated in the process, hangs up, and there goes that sale. Moreover, customers expect your agent to know everything about them once they pick up the phone. Also, they want you to pick it up fast.
That is why a modern-day business phone system needs to be able to automate a lot of things. For example, showing all information about the client on the pop-up when they call can be a life savior. Absorbing all client's previous interactions can skyrocket your agent and your business. You're making them feel like a unique client. They're getting calmer while gaining more trust in the brand.
These are not some futuristic nice-to-have features. Routing people to specific customer agents based on their issues is not a luxury anymore. These are essentials nowadays for the best possible customer experience.
Email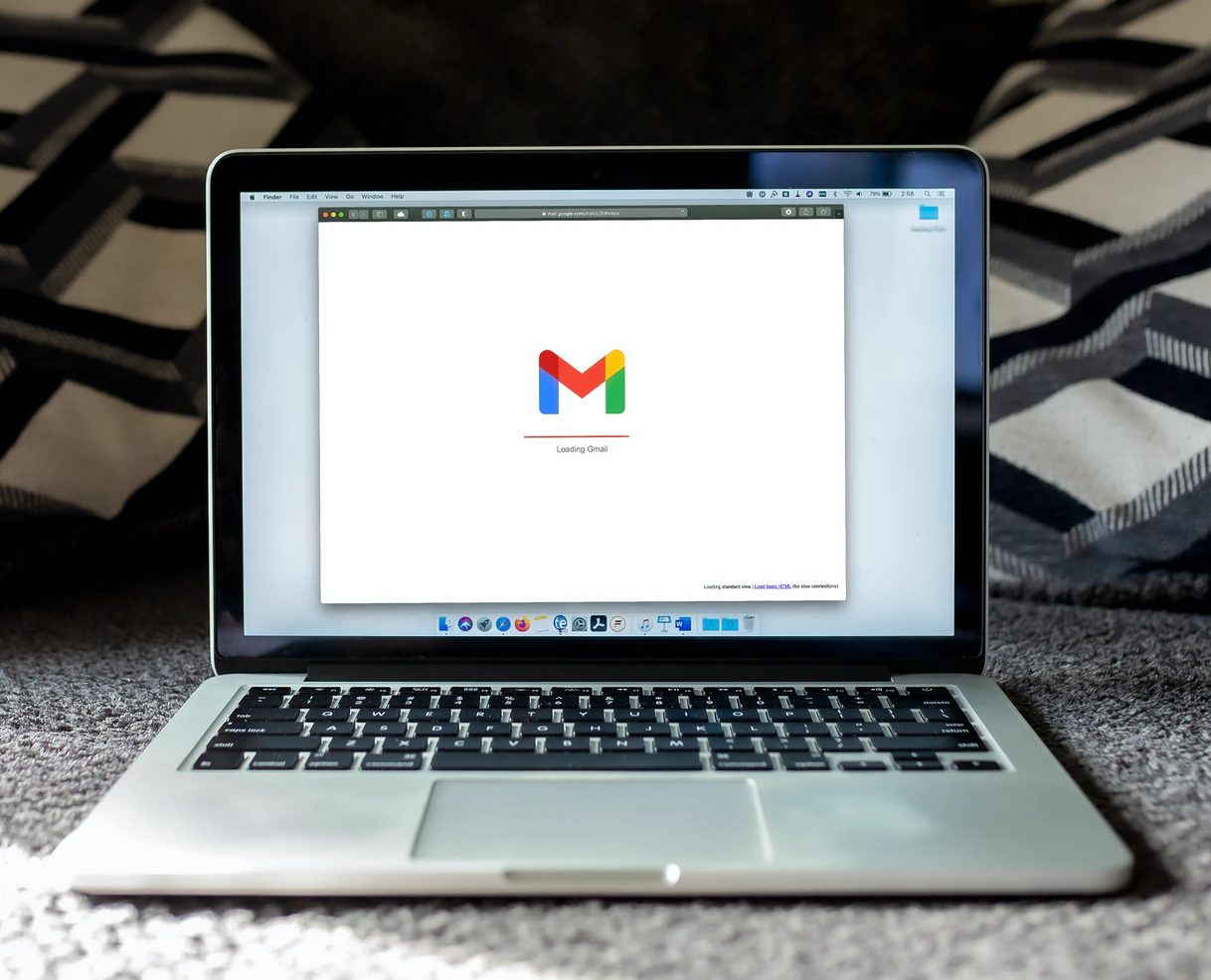 Photo by Solen Feyissa on Unsplash
After phones, emails have been with us for an extended period. 2021 was the year when email turned 50 years. Yet, email is one of the most used communication channels.
Emails before user's experience
Allegedly, emails have been widely used for sales since 1978. That year Gary Turek sent the first unsolicited product promotion emails. They earned him money, so everyone followed the script.
There were no boundaries nor terms at the time. Emailing was free. Plus, email software providers were limited. It was a heaven for marketers for a long time — sort of.
Letters take time, even when you send them via the internet. With internet and email provider expansion, work started to pile up. It was moving from software versions to web-based applications that opened up UX opportunities. Later on, in the 2000s, Blackberry and iPhone put email communication on the go. Not to mention the laws introduced in the EU, USA, and Canada, around the same time, that set boundaries and norms around email marketing and spam. Finally, Gmail added a spam section and worked towards automated spam recognition.
Getting into the inbox, getting users to open the email, click anything, and convert eventually became a virtue of its own.
Automation jumps in to help out
What is a development of user experience without the development of helping software? Salesforce was founded in 1999, and MailChimp in 2001. Sending an automated sequence of emails and their monitoring is around 20 years old.
Email automation helps businesses scale without hiring an enormous number of people to type emails all day long. This type of software also cut out the constant worry of missing out on specific customers. At the same time, you're able to personalize every email.
Either if you're B2B or B2C, once you get a few dozens of onboardings or abandoned carts, you can't manage to send the correct email to everyone. Plus, you have to track birthdays and special offers for your clients. Add to that different tiers and memberships, and you're screwed.
Great email automation can help you manage all the triggers from one software. Once you define triggers, write the emails for every sequence stage, add your contacts, and enjoy the magic. Of course, keep track of conversations from time to time. Make sure everything is fine and smooth.
Don't forget to add the unsubscribe button and to remove unsubscribed persons from the list.
Live chat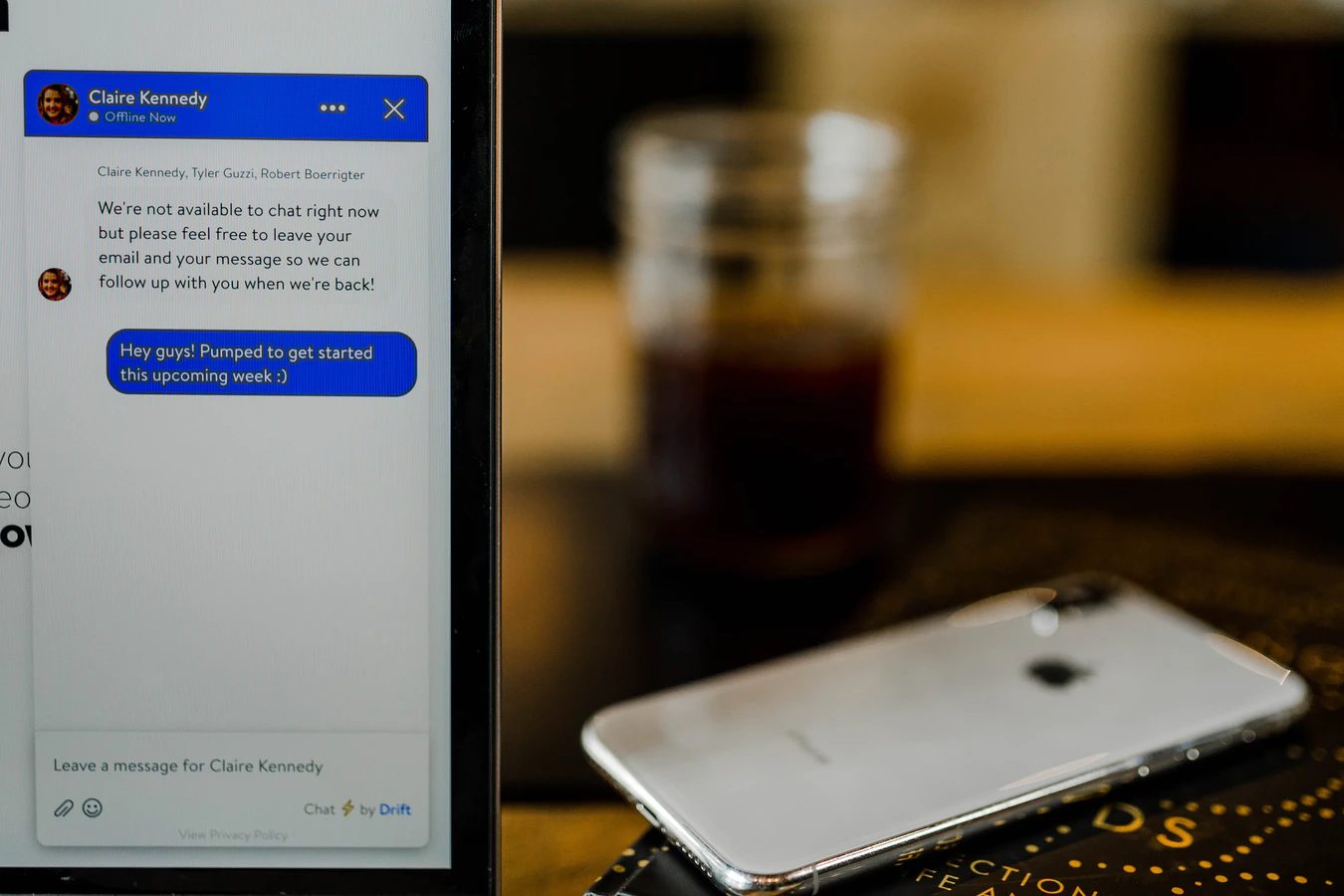 Photo by Austin Distel on Unsplash
The development of messaging apps brought us the habit of instant communication in private life. Simultaneously, the expectation of fast responses from businesses rose.
76% of Millennials find messaging more suitable and less intrusive than calls. So you get points for adaptability and immediate access if you are open to chatting. Bonus points come if you answer as soon as possible. We can all see how the Harry Potter series influenced us, can't we.
Since the early 2000s, businesses are trying to incorporate chatting options. Yet, the history of live chat is going way back before the birth of the World Wide Web.
People were trying to chat in real-time since the 1970s. In the 90s, with the birth of the internet, chat initiatives only accelerated. The evolution of cell phones made it a core part of our daily life – both private and professional.
Besides the customers, live chat is also helping employees. Agents can manage up to six conversations simultaneously, while that is not the case with a phone. That is also rising efficiency levels and numbers of tackled tickets while not increasing costs for businesses.
The problem with live chat is that during the time, it can get clogged. Messages can sit there for hours unanswered because of time zone differences. Your agents will be overwhelmed with the same repetitive questions they get. This initiates a prolongation period for the rest of the clients, and customers with more significant problems won't be assisted promptly. It was about time for the automation of chatting and chatbots.
Chatbots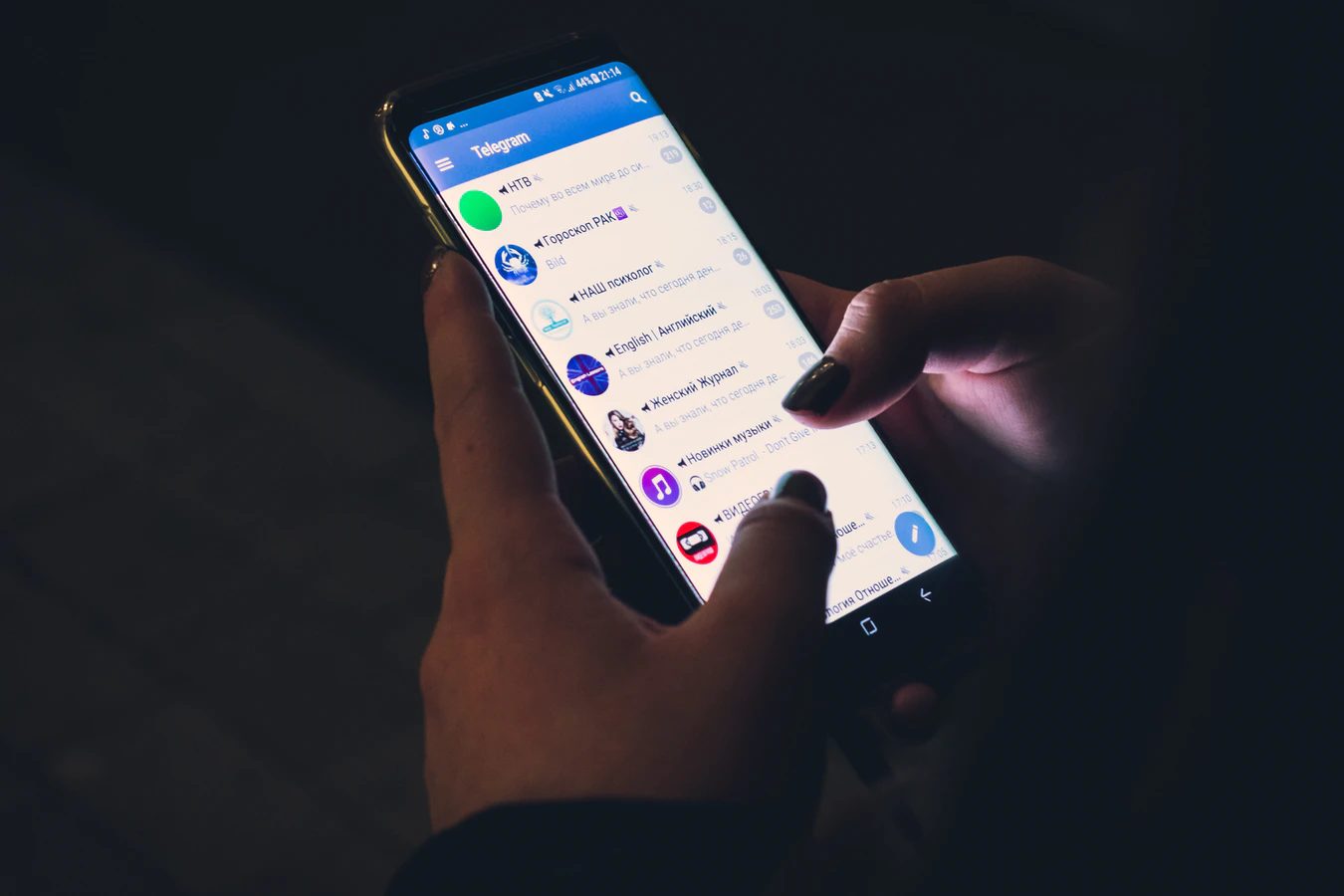 Photo by Christian Wiediger on Unsplash
The existence of chatbots is often mixed with robots and some creepy sci-fi stuff. In reality, chatbots are software that makes your list of questions and answers interactive. Chatbots are present since 1988. They're not so new.
At first, they were used by developers and gamers for project communication. Later on, chatbots entered the business game. It happened when companies realized they need to answer questions 24/7. Even if they build really understandable FAQ pages, people were still typing those in chat, expecting answers there.
However, FAQs are not the only use case for chatbots. You can design them for product recommendations, job application receivers, quizzes, loyalty programs… You can use it for many things, from marketing to sales, customer service, and HR. Wild is in it!
Even wilder thing is that 40% of users don't care anymore if they're talking to a human or a chatbot – as long as their query is being solved. In addition to that, more than 41% of e-commerce customers said they purchased through a chatbot. On the contrary, the same study shows that only 9% of consumers think that companies should never use a chatbot.
How chatbots help
First of all, chatbots can answer queries instantly and 24/7. They're enabling your users to think about how they're leading the conversation while you're listening and being helpful.
All this, of course, happens only if you design your chatbot well. Chatbot design includes adapting your brand voice to the channel and audiences' expectations there. Besides being on brand, you also need to remember that the language used in emails won't be the same in live chat and chatbots.
Tend to design conversations, so you don't sound robotic, but rather make it personalized. Conversational design should be a part you dedicate the most time and resources to. Engagement percentage can vary based on the quality of the conversational design – it can go anywhere from 35 to 90%.
Prediction says that by 2022 chatbots are expected to handle 85% of all queries companies have. That is a really high percentage of interactions with consumers. Keep in mind that chatbots are not set and forget tools. Tend not just to let them work on their own, because then it's more likely they'll cause more harm than benefits for you.
The trick is to monitor it often and optimize accordingly. Besides that, please make sure you always do these four things:
Make clear to users they are conversing with a bot.
Offer live chat option at crucial moments
Set easy unsubscribe option
Follow all platform regulations where you're hosting the bot, so you don't end up losing all your efforts to the policy violation.
Conclusion
This is a decade of omnichannel. You don't have to be a genius to understand that you need to be all channels your audience is using – and you need to serve them a great experience with each.
That expectation can be overwhelming for businesses and their employees. Luckily, a little bit of automation can save a lot of lives by decreasing stress and frustration.
Don't over automate, monitor, and optimize all your channels and automation, and they'll serve you a long time.