The digital world is changing and developing rapidly. It's quite difficult for all online business owners to stand out on the top among this market without a perfect strategy or a plan. Let's deal with it and try to discover digital marketing strategies to boost up your business according to this digital era.
Have a look at how 2020 changes the marketing style to enhance the growth of business and compete with the huge crowd of competitors. Look around yourself, which marketing style is moving around you?
It's the Digital Marketing era and you have to play with digital marketing strategies. Moreover people are curious to experience this game changer technology and increase their interest rapidly.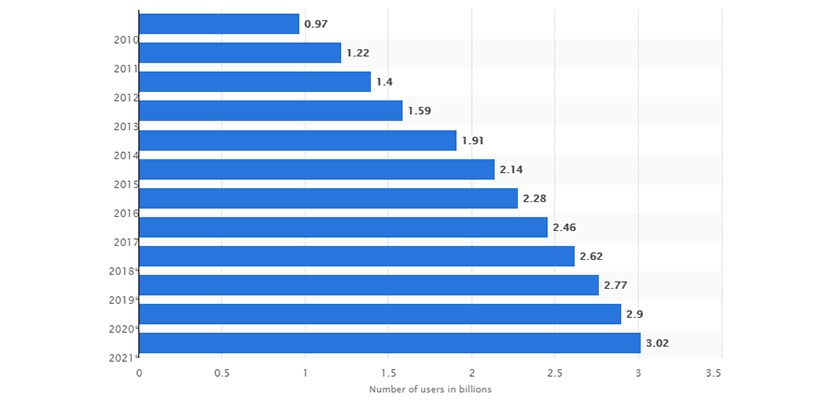 Marketing platforms are going vast and it is shifting on new techniques or technology, you use smartphones, do you know mobile phones are the best marketplace nowadays? You have a market on your hand and you can carry it anywhere because it is portable. A big thanks for inventing this tool!! 
The concept of marketing is no more a hard and fast rule where you need lots of luggage to start and consume your time to hire employees to get more customers. The biggest change in this era is digital marketing. Now you can say your marketing is digitized through technology. You captivate your desired audience and let them know about your initiatives. 
Before jumping on how you can use tactics of digital marketing strategies, first you should have sound knowledge about where we have to start this game?
Where Is All Started?
Social media plays a vital role, you spread your business with less time and engage your customers with well-planned marketing strategies. It provides you a wide space with your competitors and gets to know your competitors' performance as well.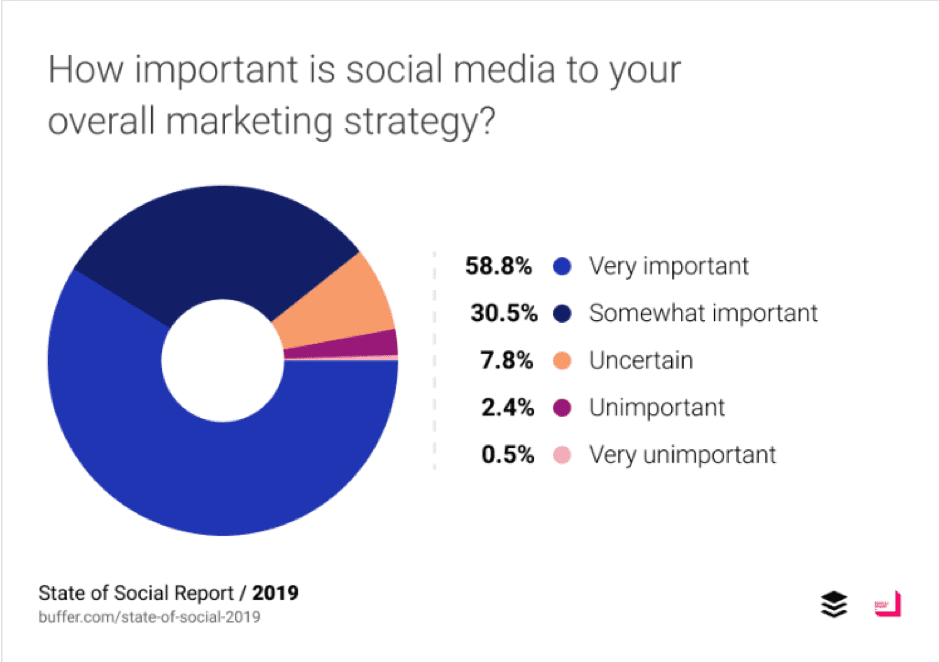 It is not a big deal to skyrocket your business but a great strategy is needed. To play in the digital marketing world, you have to prepare yourself for challenging things and get ready for new tricks to stand out in the crowd. You should determine what strategies make your customer compelling to buy your product?
For making effective digital marketing strategies, it is essential to know what's going on around you? You should plan digital marketing strategies and continuously re-evaluate and redesign your strategies according to your customers' needs. Because you can not change your overall plan, just need to upgrade it and make it better than before.
Transformation In Traditional Marketing To Digital Marketing
Traditional marketing is one of the decrepit functions in past years. People believe in traditional marketing because they tried and tested the outcomes. 
But in recent years, you are looking at how a business expands through social media activities, people are highly-engaging with online shopping, online work, online education and much more.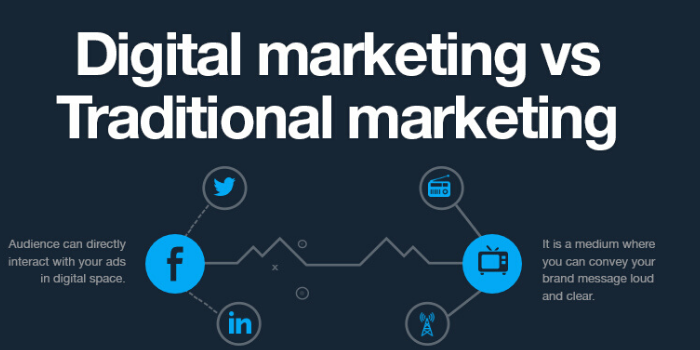 Transformation in marketing refers to the digital transformation in marketing that flows your functions smoothly. It is the journey of traditional marketing to digital marketing to encounter the target audience through digital medium.
It gives a chance to interact with customers globally and is much cost-effective. Marketing got a new way to market itself and evolved like a milestone.
Specifically, this transformation guides you how your channels forcefully work to rectify your customer to eliminate ambiguity and optimize your services. 
Let's have a look deeply at how purposefully this transformation works!!
Rectify your digital channels
Your first step is to ensure that your social identities should be up-to-date, it means you have to keep your eyes open in a single transformation. Your channels like your website, your social media, automated tools, and insight on your analytic performance, work well. No doubt, digital marketing has the most dynamic features that's why it is important to be active on your digital channels.
Optimize your Digital Services
Undoubtedly, social media strategies are the holy grail of digital marketing to optimize your digital services. On social media, you can go for ads, interact with customers without any hesitation and importantly you may ask them for feedback to improve your products. This definitely makes your productivity optimized.
Get them Know Your Brand
Converting your product into a brand is not an easy task, you have to work soundlessly and emerge as a shining star. With this transformation you can connect your audience and make them highly-engage with your product. Customers get inspired by how purposefully you work to improve your product and make them satisfied.
Social media channels are now a new platform where people come, research and get things that they want. Traditional marketing is still fruitful in some businesses but people claim that it is unrealistic at the global level. In fact,  74% of global marketers invest in social media marketing.
Let's talk about the effective strategies you should follow to get benefit from digital marketing!!
Do you know you have an automation tool that you can use as the best strategic manner to acquire your customers and it means a lot for your digital marketing strategy? Here I introduce to you an automation tool.
Let's have a close look at how it works as an ideal strategy for your business…!! ?
Effective Digital Marketing Strategies To Grow Your Business
Effective Digital Marketing needs some strategies to get your business to the next level, but have you ever experienced lots of queries instantly when you open your eyes in the morning, regarding your product from the customer side? This scenario happens and honestly, it is a hair-raising experience.
Customers are more excited when they find what they need and want as soon as possible. On the other hand, If you are sleeping or get tired of responding to the same question 10k times in a single day, it is not sustainable or efficient work to operate. Your strategies should compel the audience and attract your product is your first goal to achieve. 
Unfortunately, you can not work 24/7, so you can try automation tools that interact with your customers as human-like.
To overcome this issue, you can make your marketing style more digitized with Automation tools. Yes, You hear me right!! Let's make your social media marketing strategies more functional for you.
Do you know what an automation tool is!!
An automation tool is an ideal AI software that manages conversation with humans and has user-friendly interfaces which works independently regarding time, location, or any other demographic issues and its features are phenomenal. Converting your interaction with an automation tool simply called chatbot must have an effective digital marketing strategy. 
EXCITINGLY, digital marketing strategies provide purely digital or technical empowerment to the marketers and automation tools are thrilling one.
"In the age of technology, the decision is yours… Utilize this power for good or bad."
There are numerous digital marketing strategies with automation tools, you can apply to grow your business. 
let's begin to grow!! 
AUTOMATED CUSTOMER SUPPORT SERVICES
Often, people get frustrated when customer service representatives make them wait or they just do not do their work properly or even not entertain themselves with the right information. No one makes their precious time to be wasted. They prefer to jump over the next brand because you know you are not the only one in this market. Customers' query is the first thing you have to resolve for the sake of satisfying or retaining the customers. 
This is where automation tools come in and do the effective digital marketing game on. Instead of employing customer service representatives or having long calls, you may start your conversation with a customer service chatbot like a pro!! 
Want to experience an automated chatbot for your customer, get started with Botsify, it will be a remarkable experience for sure.
It's available round-the-clock for your users to provide information and instructions which they need. And this game is going on anytime and anywhere…
USE EMAIL MARKETING STRATEGY
Email marketing strategy intimates you for longer. Getting started with gathering email to survive the social media marketing boom and as soon as they enter their email address your bot is ready to interact deeper with the customer. 
In this statistic, you can see how different factors depend on email marketing strategy.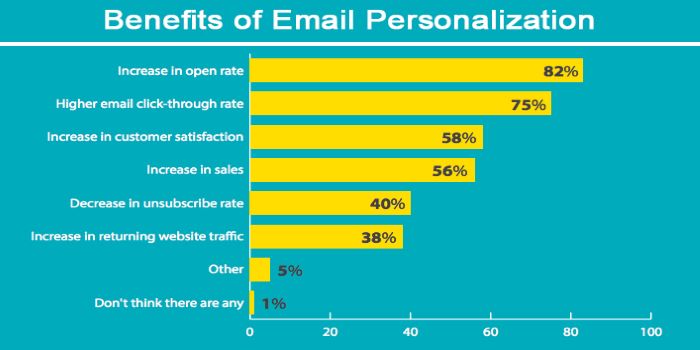 As soon as you gather the email, you can engage them with your upcoming product as well. Constantly upgrading your strategies makes effective campaigns have a higher chance to promote your product. 
MAKE YOUR DECISIONS WITH CONSUMER ANALYSIS
If you can determine what's going on in a users' mind, it will be easy to convert your users into a potential customer. You may follow their buying patterns, how much time they spend on your website, how they interact with your product and what makes them satisfied. 
Automation tools are responsible to get all these data and inform you which product is at its peak or which one you have to re-market. When a customer decides to buy your product, he/she is totally satisfied and makes your product different from others. 
This is the moment when you analyze whether you are going well or not. If not then you have to work on your strategies. Consumer analysis also takes you to the point where you make decisions about your upcoming projects and analyze the pros and cons of the future marketing campaign.
MAKE CUSTOMERS FEEL SPECIAL WITH PERSONALIZED ADs
Don't worry if your customer is not sharing any detail publically. As soon as they reach out to your website, a personalized automation tool appears and engages your customers with the conversation.
Initially, it takes basic information about your customers and generates a well-versed greeting to them.
We are overwhelmed by this digitized marketing to make it easy to grab the customer effortlessly. 
GET YOUR PRODUCT's FEEDBACK AT INITIAL STAGE
To optimize your product, feedback is doing a great job and you can improve your product with customers' opinions. For example: If a customer visits your website but spends less time, you should be worried. Instantly, you can do a survey, take his/her feedback and work on it.
You don't need to go to a customer's doorstep for feedback, you may handle it with an automation tool that is a key point of social media marketing strategies.
IMPROVE YOUR LEAD GENERATION STRATEGY 
Your business needs more and more customers and interacting with a new customer is much more difficult. 61% of marketers say generating traffic and leads is their top challenge. 
You have to drive new customers through some activities that make them attractive to you. You can use different social media platforms to grasp new customers and help them to buy what they need.
Automation tools greet new customers and gather preliminary details like emails, phone numbers, names, etc and try to drive their attention towards your product. By this, the chances of connecting with them are higher. See here..!!
RESPOND FAQs IMMEDIATELY
Every business, people have some similar questions and you have to answer them all. Through automation tools, you will be able to prepare frequently asked questions that customers may ask and their answers as well. Your automation tool must be a chatterbox for digital marketing platforms.
You don't need to stick on the chair and answer those questions again and again. You can now import your FAQs into very fast automation tools. 
Your customers get the right information at the right time without spending too much time.
It's incredible!!! ?
LEVERAGING YOUR LEADS NURTURING PROCESS
Imagine, you have someone to care about you and wish you all the big events whenever it occurs. It feels good, doesn't it?
It is the bond with potential buyers to help them in the journey of their purchasing decision.
 You can care about your customers with every detail that he/she has been giving you since the day first. By using email marketing strategy, you can wish them on his/her big day or any festival to let them know you care about him/her. You can use automated tools, and set them according to different occasions. 
Botsify offers you to make different templates for different occasions.?
5 High-converting Local Marketing Templates You Should Try
Be careful, don't annoy every second but make them realize that you know them.
STRATEGY TO GENERATE TRAFFIC ON WEBSITE
Before you grab the customers, you have to drive them on your websites. If you have a landing page as a part of a digital marketing strategy then there is the highest chance to make new customers when people visit your website. In a survey, it is found that  177% increase traffic through website. 
It is obvious to say social media marketing is going strong day by day and the involvement of people is getting incredible. In this situation, you have to play with your strategic mind and turn the traffic on your website with social media strategies.
"Your website should be active, rapid and smarter to answer your customers."
By Developing an automation tool on your website, you can introduce your products at first sight,its like a superpower for your business. You can also optimize your website  by using effective strategies and tools to elevate your conversion rate.
Wow, that's great!! ?
OPTIMIZE YOUR SELLING PROCESS
Believe me or not, but I want to share with you that you can sell your product directly with the chatbot.
Online shopping is the new trend and people have tried and tested and got satisfied. It is much satisfying when your selling effort decreases due to this superpower automation tool. These tools have a wonderful ability to enhance your business, they immediately offer products and elaborate details to the customer. It is verified that  59% of respondents will continue to use messaging for shopping.
Pro tip: You can also offer different payment methods as well for the customers' convenience. 
UPGRADE IMMEDIATE RESPONSE RATE
One of the automation tool's abilities is to respond on an immediate basis and this is the best quality of chatbots that helps in improving the response rate from the customer. You have to respond with a single touch response, not the long text. This is one of the proven facts that you can use in social media marketing strategy and get back to the customer without wasting a minute.
RECOGNIZE YOUR COMPETITORS
As you are enjoying social media platforms, your competitors also here to present their social media strategies. Meanwhile you are engaging your customers, they are also doing the same. To become different from others, you should come from out of the box. 
You should be proactive, updated, act smarter and respond faster. With automation tools, you can gather data about your customers' experience with different brands.
MANAGE YOUR MESSAGING APP VIA AUTOMATION TOOL
Undoubtedly, people consume most of the time on messaging apps like WhatsApp, WeChat, Facebook Messenger and deal with different things at a time. In 2019, Mediakix said, 
"Messaging apps have been proven to have approximately 20% more monthly active users than social networks." 
Automation tools are responsible for activating messaging apps instantly as the customer clicks. Check your automated tool and make sure it works properly for the customer and precise your conversation to get attention instantly.
GRANT CUSTOMERS TO CONTACT YOU PROMPTLY
Remember one thing in your mind when you go for gathering data, let your buyers know your information as well. Don't focus on just generating leads, but you have to leave your identity first. This makes you trustworthy and remarkable for them.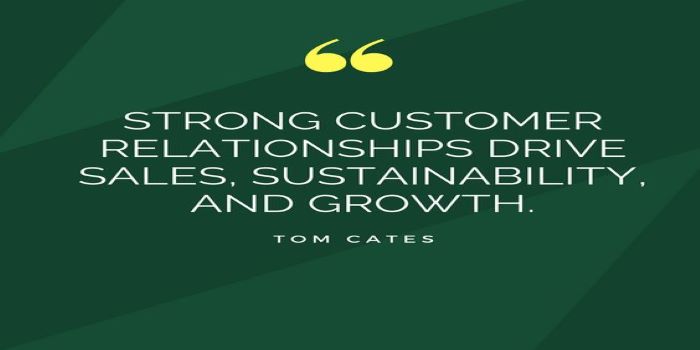 Customized your chatbot in a way that your contact number, email, your company name must look representable. Always ready to do exceptional help like respond to emails, calls, queries and any sort of information they want. You can add a call to action button to directly landing on your page.
On a final note
Social media marketing strategies are responsible to perform in a dynamic way and by using these strategies your network grows worldwide. To ensure that your network must grow globally, you should know what's the importance of digital marketing strategies in your business.
Keep in mind that you are in the digital world. You may quite understand now all the tactics which we have discussed. You can also explore and make your strategy to grow in this world. 
What's your favorite strategy to boost up your marketing? Throw your opinion in the comment section below.
If you want to try how an automation tool works to level up your business, Botsify welcomes you for a free trial. Develop your chatbot just to tap here..