The most awaited and demanding feature — Visual builder has launched! 
On a huge demand of our customers the whole team of developers worked day and night to make this happen. Thus Botsify came up with a no-code chatbot builder that can control your frontend module, help you in building the smooth chatbot with an easy-to-use drag & drop visual builder. 
Also, by using the powerful features of the visual chatbot builder create multiple flows at a time, personalize conversations, validate customer information, and control your frontend module with ease
Check out what awaits you!
Drag and Drop:
Easy visualization of the process, compatible with reallocation of media, and simply accessible with the drag&drop visual development to lead the control of your chatbot building process
Pan Zooming:
Inside the pan, get a flexibility of zooming in and out the blocks for better, closer, or farer view of the story flow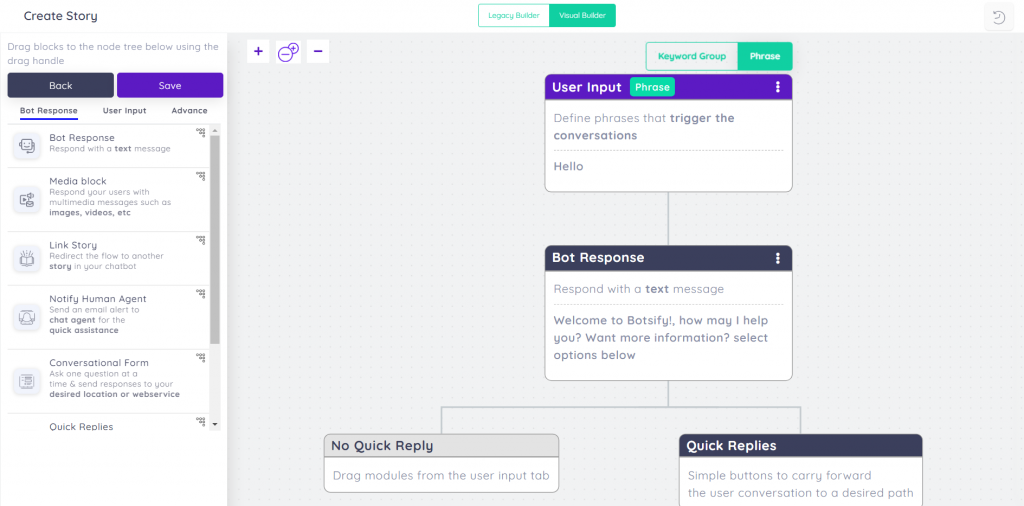 Zoomed in view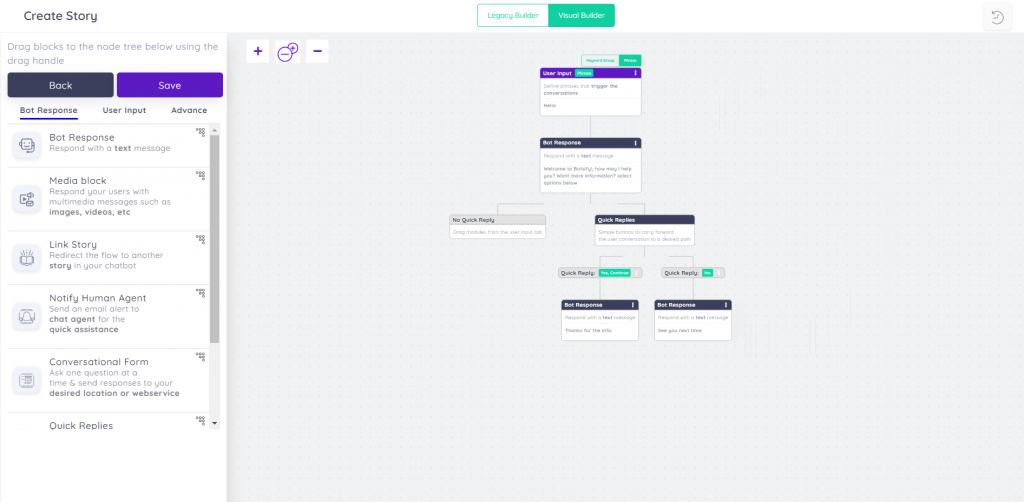 Zoomed out view
Treeview:
Our intuitive chatbot builder provides a tree view which help the users to map the story flow more efficiently & effectively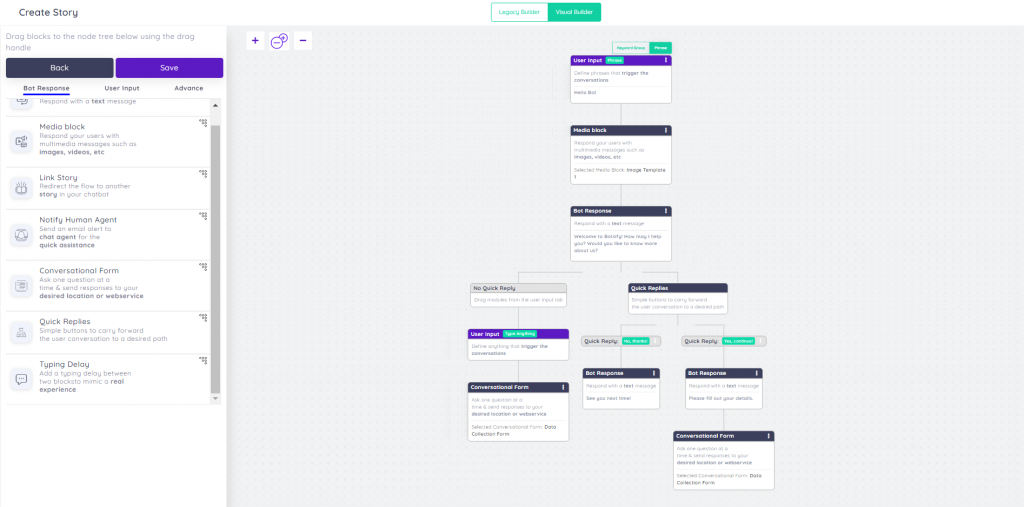 Revision History:
Our easy-to-use interface gives users an advantage to view the previous work and can revert the current work to the previous. This revision is applicable up to 10 times.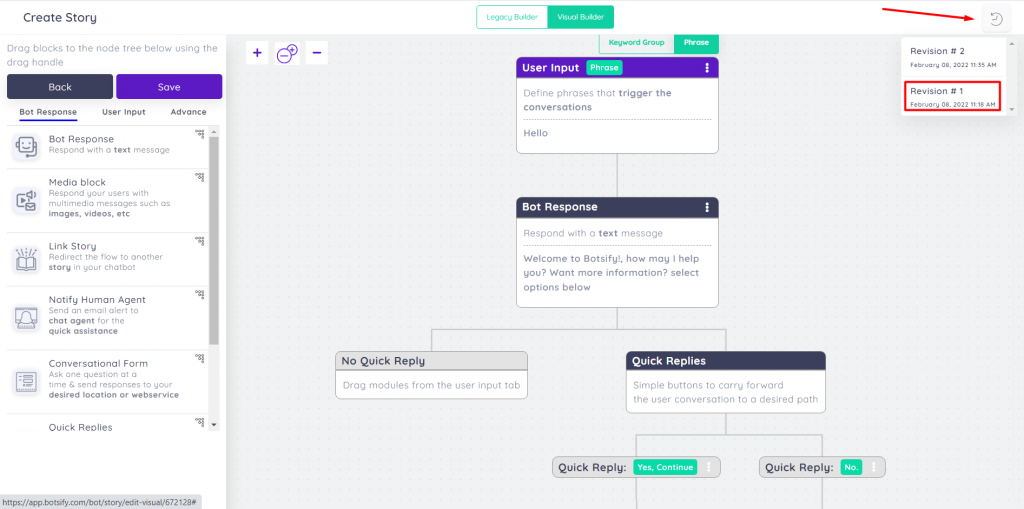 Switching:
Our user-friendly dashboard gives users an advantage of switching from legacy builder to visual builder with a single click.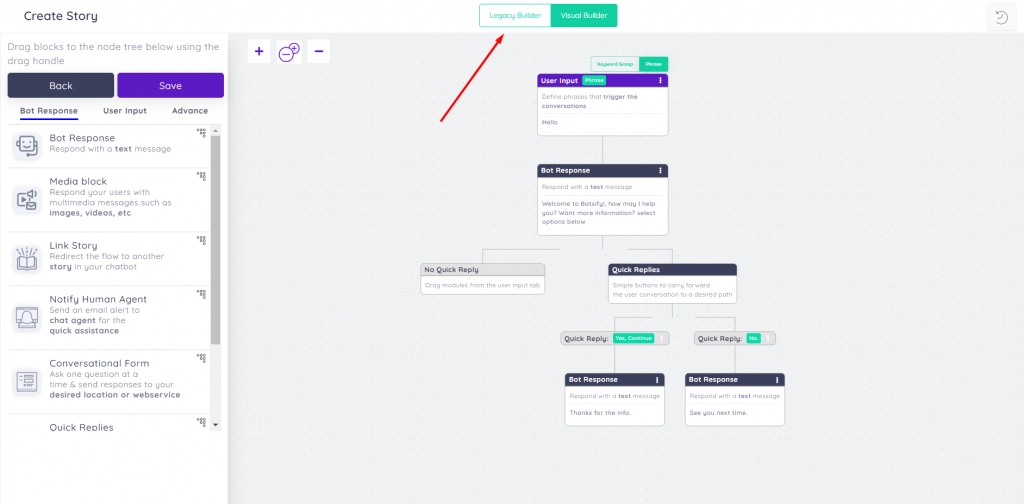 And a lot more than these awaits you…
Seek help from our expert!
Let us help you in building your bot at a faster rate.
Check out how you can start using the chatbot builder.
How To Start Using Visual Builder?
In the minimalist steps, start using the easiest chatflow builder;
Step #01: Go To Story
From the left toolbar, go to Chatbot AI then click on "story"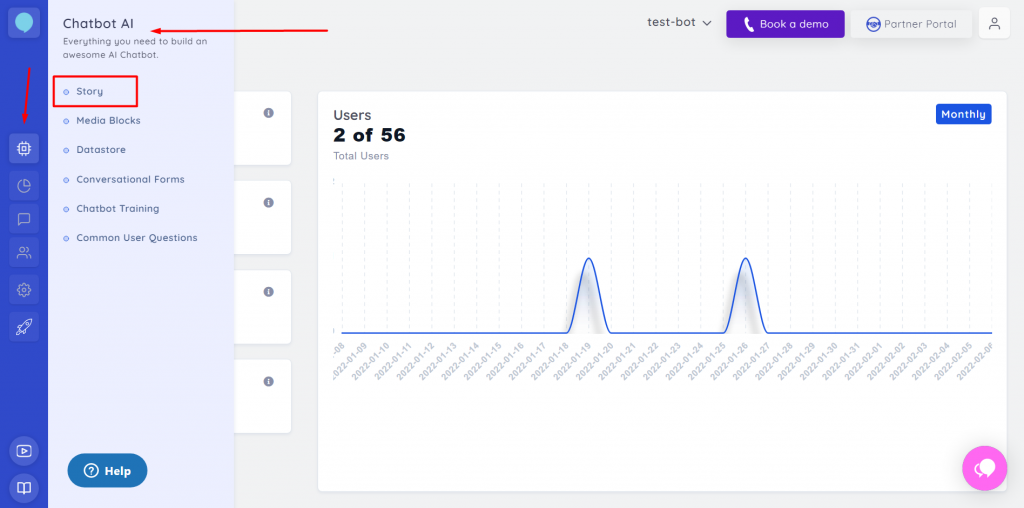 Step #02: Create A Story
From the manage bot stories, tap "Create a story"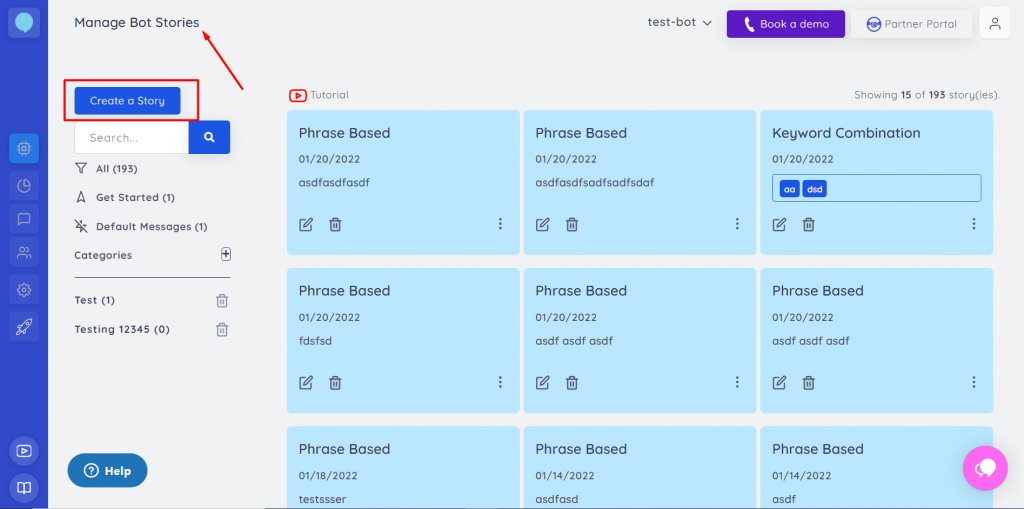 Step #03: Go To Visual Builder
From the top button, switch to visual builder from legacy builder