Prospects are not always ready, willing, and able to make a purchase decision when you approach them with a sales call. How do you keep your well-qualified leads warm between campaigns, so you remain top-of-mind and are the person they call when the timing is right to make a purchasing decision?
This is a question that most B2B businesses face as they receive more and more leads.
It's not only about keeping those leads warm, it's also about making sure you're not becoming bothersome to your leads with multiple emails, follow-up calls, and text messages that do not deliver value.
So how do you find the right balance without overextending your own resources?
Well aside from investing in cold calling services who specialize in follow-up and nurturing, there are many options available to keep your leads warm and engaged throughout the sales cycle.
That's what we're going to cover with this blog post.
Keeping leads engaged without annoying them
Here's a sobering thought: 80% of businesses state that their lead generation efforts are only slightly or somewhat effective. So, you're not alone if you've been struggling with this too.
There are many ways to keep your leads engaged, and one of the easiest to implement is email marketing.
This is NOT about shooting out an email every day telling your leads about how amazing your products are.
No, this is about nurturing your leads. Providing them with content that they care about. Content that makes a difference in their business and lives.
It starts by putting yourself in the shoes of your prospects and asking the question: "How can I support this company right now?"
If you're struggling to come up with some ideas, here are three types of nurture email marketing campaigns you can try.
1. The Teaching Moment email(s)
This tactic is about sending a helpful email (or a series of emails) that helps educate your leads on a specific skill that's relevant to the product or service you're offering.
It's also a great time to teach them something new. Maybe a way to use your product or service in their own business that they weren't aware of.
Not only does this help your leads, but they will also appreciate receiving such valuable, free content and you get to position your business in their minds as the go-to solution to their problem.
Tutorial videos are a great option to include in these emails.
2. The Q&A email
There are times where your prospects may be interested in your offers, but they have concerns that hold them back during the sales process.
Rather than try to address these during a follow-up call, you can be proactive and develop a list of frequently asked questions about the product or service you're offering.
Provide answers to the questions that lead leads often ask and share these in an email campaign. This type of email is great to include with the teaching moment emails mentioned above.
The Q&A email provides clear and helpful information to your leads while also highlighting that you understand where they are at.
A simple call to action at the end of the email inviting your lead to book a call is natural and not forced. It makes sense in this context.
It also puts your company in a proactive position in the mind of your leads. They'll also have peace-of-mind about your product or service too. This email helps them take one more step closer to buying your product or service.
3. The Announcement email
Out of the three email options highlighted here, the Announcement email is the most "salesy" – but it also makes the most sense when viewed in context.
This type of email is beneficial to share with your lead whenever you have a new product or service (or an update) to announce. In these scenarios, it feels natural to send the Announcement email to your prospects.
The new offer may just fill in the missing piece preventing your prospect from making a purchase decision. If your prospect is an 'early adopter' the announcement of a new or enhanced product or service may just push them over the line.
In the Announcement email, the aim is to provide a brief overview of the new or enhanced product/service and how it will benefit your prospect directly. Whenever possible, a video walk-through is a great way to pique their interest to learn more.
There are more email nurture campaigns (such as a regular newsletter) you can use to engage with your leads, but these are just a few to get you started.
Maximize your bandwidth with automation tools
It's likely that you don't have the bandwidth to make 100's, let alone 1,000's of follow-up calls every month.
Let's be honest, unless you're a multinational conglomerate, who does?!
Investing in a cold calling service is a solid, cost-effective option. Other options may include automating some of your follow up.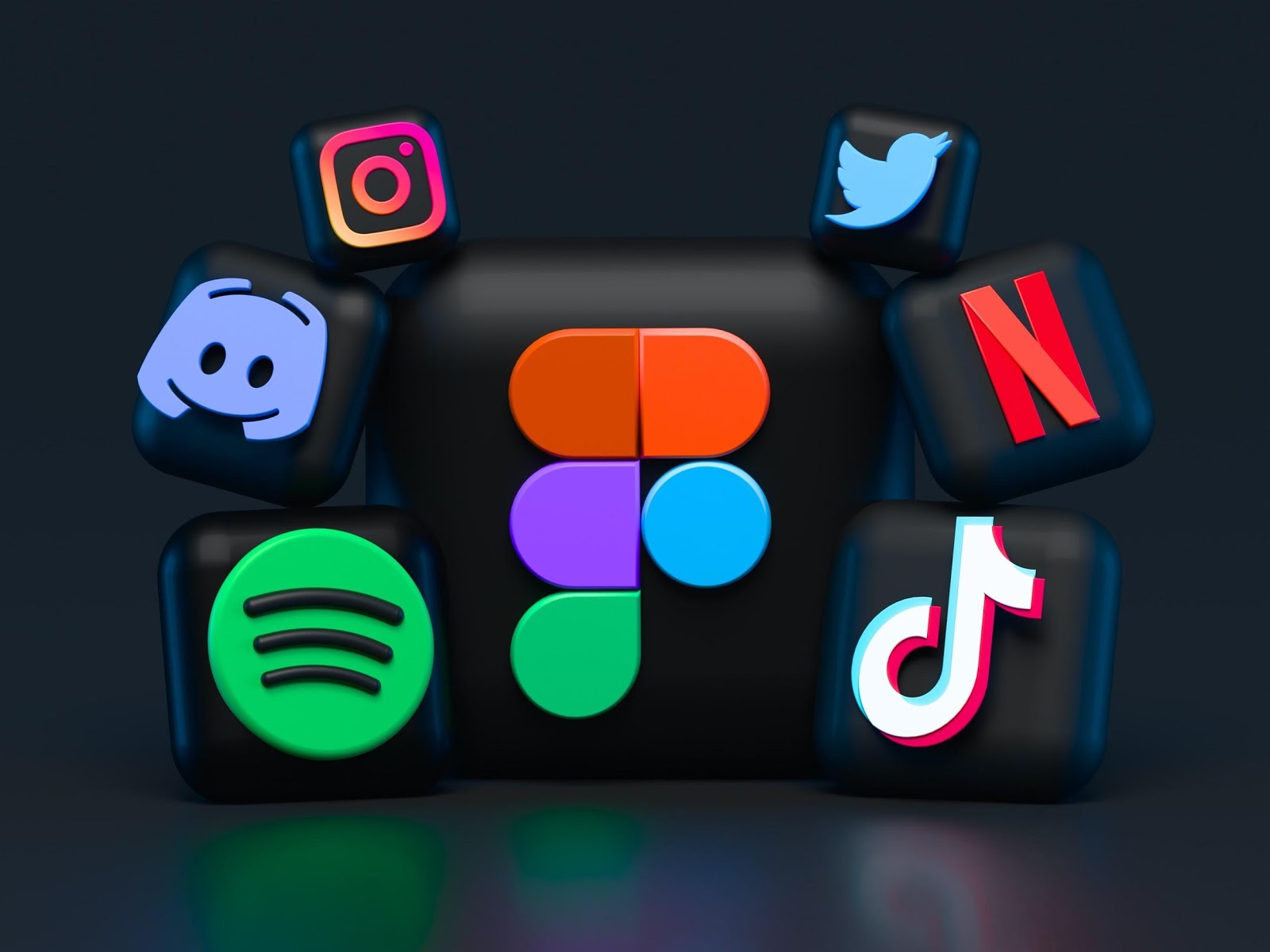 Social media is a great way to engage and keep your leads warm between sales campaigns, but it can feel overwhelming and time-consuming. Who has time to hang out on Facebook or LinkedIn these days?
Well, there are tools that can help automate this process for you.
Your leads are likely hanging out largely on one platform. Find that platform and start showing up there daily.
How?
There are a couple of options, depending on the platform being used.
1. Social media scheduling
If you want to keep things simple and low-key, a social media scheduler like Hootsuite, Buffer, or CoSchedule allows you to create your social media content and schedule it to post at certain times of the day, 7 days a week.
If your audience is on the main social platforms like Facebook, Twitter, Instagram, and LinkedIn, one of those scheduling options works.
But what do you say?
That's easy. You can repurpose content from the emails you've written, or blog posts you have on your company website.
Think actionable, bite-sized content for social media posts.
Here's an example from the Botsify Facebook Page: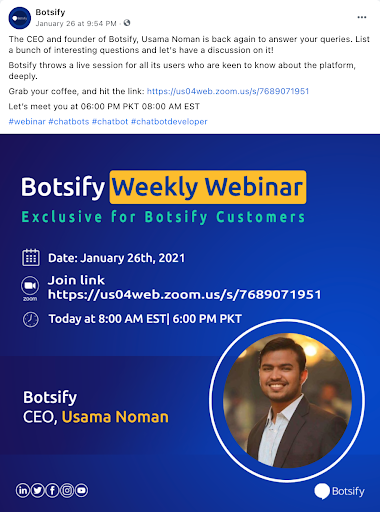 And while Social Media Examiner suggests spending just six hours a week on social media will help improve your lead generation results, you can minimize that time through social media scheduling tools.
2. Use a customized chatbot tool
If your leads are predominantly hanging out on Facebook or even visiting your website, you can use a chatbot to engage with them further.
There are multiple ways you can use a chatbot to engage with your audience and minimize your time and effort keeping them warm.
Create an automated, customized chatbot for your website that interacts with your leads in a way that helps them find answers to questions they might have. Take your FAQs and plug them into an automated chatbot sequence.

Create a chatbot sequence to engage with your leads on Facebook. You can leverage the email campaigns we previously mentioned and plug them into a chatbot sequence too. In fact, you can expect higher open rates with a chatbot vs. email. Some marketers have experienced

88% open rates and 56% click rates

. Compared with email, the average open rates are between 10-25% versus click rates which are typically in the 1-5% range.

Send leads from your website to your Facebook chatbot and have a sales conversation there. A lot of people are familiar with this style of communication, so it feels like a conversation rather than a sales pitch.
You don't need to spend long hours on follow-up calls when you can automate some of this process.
These two options also allow you to maximize your resources to reach and maintain content with a large portion of people in your industry too. 
What are the best-practice strategies for B2B businesses?
Now that you've got some ideas, what are some best practices for your business?
Well, it really comes down to your primary goals and objectives. The steps we've outlined above will work for every B2B business, but it largely depends on whether they fit with your overall marketing strategy. Unfortunately, there is no 'one size fits all' answer
Did you know that the average prospect needs around 8 touchpoints to convert? So, it makes sense that you should leverage multiple approaches to nurturing and engaging with your prospects.
And while nurturing your warm leads can feel a lot like dating, in the end, it will pay off.
It's about finding the right marketing mix that works for you and your business.
While emails, social media, and tools like chatbots are a great way to maintain those touchpoints, don't forget about good, old-fashioned direct mail.
While your prospect's In-box and social media are inundated with content, receiving physical mail has become a novelty again. A study by Epsilon showed that 77% of people sort through their physical mail as soon as they get it.
And while direct mail campaigns have a lower ROI than email, sometimes it's worth it to surprise and delight your leads.
Another option to consider is text messaging your prospects. Similar to the Facebook Messenger chatbot, you can create automated SMS messages. These are best used when you have a special deal that's timely for your lead. Warning, however, do not overuse text messaging. You can quickly get your number blocked if it feels like spam.
No matter what you decide to do with your warm leads, there are multiple options to keep your leads engaged between campaigns that don't involve all of your time and resources to implement.