If you have a small business that's ready to take off, you'll have to put some constructive effort to make it happen. With so many companies competing in 2021, small business owners will have to perfect their channel use, offerings and overall approach to selling and targeting.
No business can succeed without effective and high-quality products and/or services. However, even with the best goods, small businesses can't hope to grow without proper marketing and growth strategies in place. With that in mind, let's dive straight into the useful tips and tools that can help you grow your small business organically in 2021.
1. Start investing in data as soon as possible
Without crucial data to support your marketing strategies, chances are that your efforts may end up misplaced. As a small business looking to grow, it's important to minimize shots in the dark and potential mistakes. This is where data and analytics make a significant difference.
There are several different ways to obtain useful data. You can never go wrong with Google Analytics that you can utilize for tracking and measuring the important website metrics performance. This particular tool provides insight into all of your landing pages.
However, there's considerably more data to sift through if your goal is to grow your small business organically in 2021. Even though it may present an initial investment, making the most out of available SERP API can put your brand on the right track. 
What's more, instead of wasting time on data mining and employing more people for the job, you can rely on a comprehensive and hassle-free data solution. That way, you get all the essential analytics you may need to focus on improving your brand awareness and products/services without actually piling up expenses.
2. Automate your customer service with a chatbot
Great customer service may as well be the key to leveling up your small business. These days, customers want to get their queries answered quickly. This is why traditional customer service solutions such as phone and email have lost some of their efficiency.
On the other hand, conversational marketing and chats are gaining momentum rapidly. The majority of modern-day consumers turn to chats on business websites or social media pages to get the information they need. This is great and all, but it can also pose an issue for a small business that can't afford to employ that many customer care agents. The best solution, in this case, would be to turn to AI technology and chatbots.
Essentially, having a chatbot means that you have a customer care agent that works 24/7 without the need to take a break. Contemporary chatbots mimic human speech rather well. Thanks to the machine learning feature, they also develop and improve their responses over time.
Not only can a chatbot answer customer queries in a matter of seconds, but it can also be programmed to retarget existing customers, offer discounts, suggest new products/services, collect important customer data and more.
Of course, you should always have a real person as a backup agent, but a chatbot-first approach will provide great customer service most of the time. For instance, Botsify chatbot platform is an automation tool that saves you both time and money. It also generates great business benefits thanks to the conversational marketing approach.
3. Utilize the power of social media marketing
Did you know that 52% of new brand discovery happens on social media? Social media channels are great places to connect with your friends and family but are also amazing for growing your business. With some conscious effort, social media channels can easily turn into budget-friendly powerhouses for establishing your brand and growing your reach.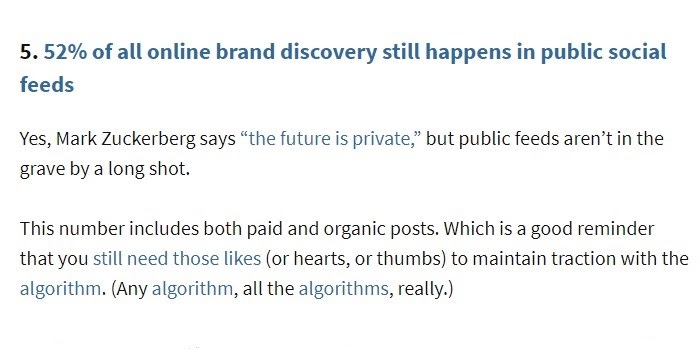 Start with some basic practices that will provide you with a reputable social media profile:
There's no need to pick every single social media platform there is; opt for those that your target audience frequents the most

Stick to a specific brand voice that you've established for your business

Post engaging and meaningful content on a regular basis

When you create a flyer, posters, infographics, make sure that they're of good quality and eye- catching enough.

Enter relevant information about your company, including a link to your business website

Use

Facebook hashtags

that are relevant to both your niche and your target audience

Create branded hashtags that will allow you to keep track of your campaigns
Once you're done with the basics, you can delve deeper into the world of social media marketing. With an already established social media presence, you can only benefit from advancing your marketing tactics. Social media tools can help you with that.
Most social media channels have their own in-built analytics tools that are free to use. Still, you may also opt to invest in effective social media marketing tools such as Hootsuite, for example. This particular tool lets you create and schedule engaging social content as well as track its performance across different channels.
4. Make sure your business website is SEO-friendly
One of the crucial steps of growing your business organically in 2021 is to ensure your business website is optimized for both search engines and conversions. With an SEO-friendly website set up and running, you can hope for getting organic traffic. This should be a priority before you venture into other marketing options.
Website design
Your website design should support an easy and user-friendly user experience (UX). While it's important that you feature colors and elements that represent your brand, it's more important that everything connects and works seamlessly and intuitively.
There's no need for complex structures and animations. The interest factor won't compensate for poor usability. Not to mention that customers are likely to leave your site if it takes more than 3 seconds to load.
Your best bet is to stick to a simple navigation structure that allows the users to find their way around with ease. Of course, make sure that you have all the important information included. Hopefully, you already know that your website has to be mobile responsive – no compromises.
The right keywords
Another crucial SEO aspect includes the keywords that you decide to use. For starters, work by coining your primary keywords that match your niche. It's these primary keywords that should be incorporated in the content (naturally!) of your main website pages, titles, landing pages, meta descriptions and so on.
One of the best tools for small businesses is the free Google Search Console which allows you to check for the best-performing keywords. It also provides useful insight into potential SEO issues and inspects websites for traffic.
Quality content and keywords
Now, to further improve your position in SERPs and your brand authority, it's paramount that you regularly create good-quality and engaging content for your target audience. In terms of SEO, long-tail keywords work the best in this case.
However, the way Google ranks websites has recently changed. The focus is no longer on keywords as much as it is on the content value. While it's still important to include your keywords, the best approach to content creation would be to incorporate the so-called content hubs.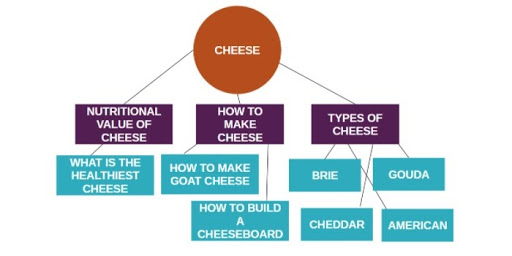 That way, you can create pillar pages with important keywords and naturally link them to other pieces of content. This also allows the users to better navigate your website and spend more time on it.
5. Create explainer videos for your products/services
This is a rather interesting tactic that still seems to remain underrated among emerging businesses even though it's been heavily emphasized for a while. If your goal is to spread awareness about your brand and grow your small business organically, you simply have to give people what they want; in this case, that means explainer videos.
Even if it's just something as simple as a pair of shoes, modern-day consumers want to observe them in action. Imagine just how considerably more important videos become when you're selling more innovative products or services.
Thanks to explainer videos for every single product/service you put out on the market, your target audience can actually understand how it can help them. To further grow and succeed as a small business, it's crucial to make it easy for the consumers to understand the value you're providing.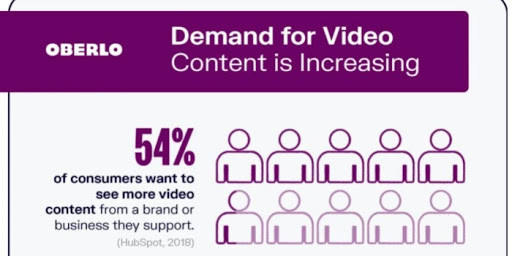 In fact, 88% of video marketers report positive ROI after sharing their videos on social media channels.
Let's say that you're a small fitness business, for example. You have an amazing solution for building lean muscle with specific exercises and/or innovative equipment. Without an explainer video, your target audience would struggle to understand how your offer differs from the existing ones on the market. Chances are they'd just assume that it's all the same and you're just trying to market differently for the sake of gimmick.
Take a look at this Hoist Fitness LeMond® Series Elite Cycle bike video to get a better idea of an explainer video:
https://youtu.be/30A31CKJHcs
To create an immersive experience and provide more information via videos, you can use a popular video marketing tool such as Wistia.
Conclusion
Growing your small business organically in 2021 may be challenging but certainly not impossible. Thanks to the above-mentioned tips and tools, you should be all set to make way for your brand's success.