Looking for more marketing ideas on how to prepare for Black Friday and Cyber Monday to generate more sales for your ecommerce? 
In this article, you will learn about 11 tried and tested strategies that will help you generate more sales and convert first time Black Friday shoppers into round-year customers.
Let's get started!
1. Optimize your checkout experience
As Ben Aston explains, a great part of customer experience management deals with "those interactions where the customer and the brand may not be dealing with each other in person". 
Yet these under-the-hood moments might make or break your entire customer experience management. Your checkout process is just one of these crucial (but oft-neglected) customer interactions. 
This element of the online store's customer journey is especially crucial during Black Friday when shoppers tend to make more impulsive decisions.
Thus, if your checkout process is not optimized, it can result in more customers getting confused or annoyed and leaving to search for a better shopping experience with your competitors.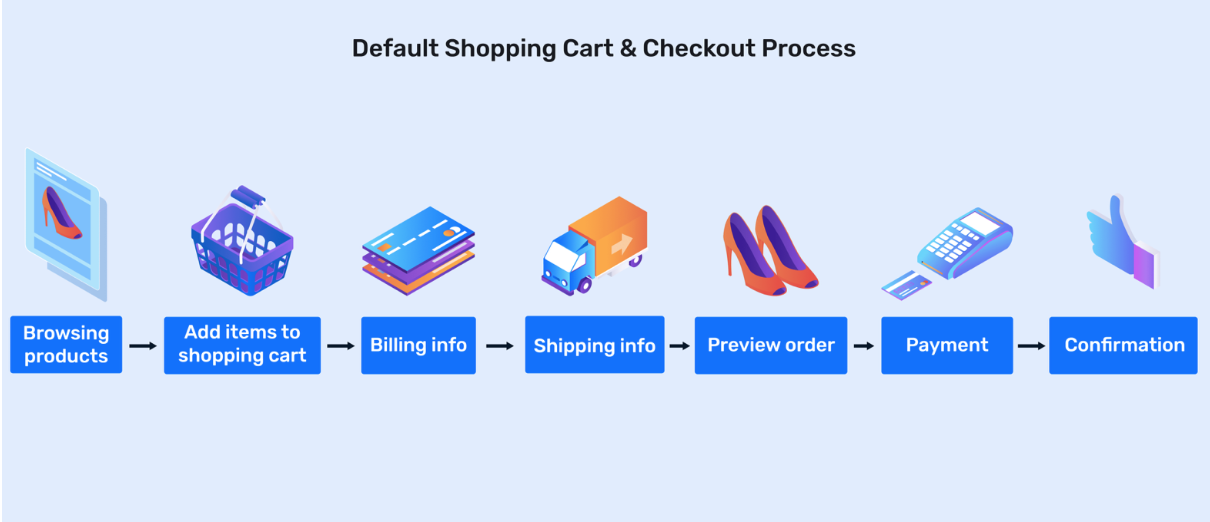 Before Black Friday comes, make sure your checkout process follows the market's best practices:
Allow for guest checkout

Remove distractions 

Adopt clean and minimalistic design

Offer more payment methods

Avoid surprise costs and additional fees 

Display security badges

Communicate errors in a clear way

Show checkout progress bar
2. Fix your mobile experience
In 2019, 69% of all sales in Shopify stores were made on mobile devices during BFCM. In 2021, mcommerce (mobile commerce) is predicted to become the dominant sales channel for ecommerce stores. The Shopify Checkout facilitates the management and processing of online sales for merchants. It offers a secure and customizable checkout experience that benefits both the merchants and their customers.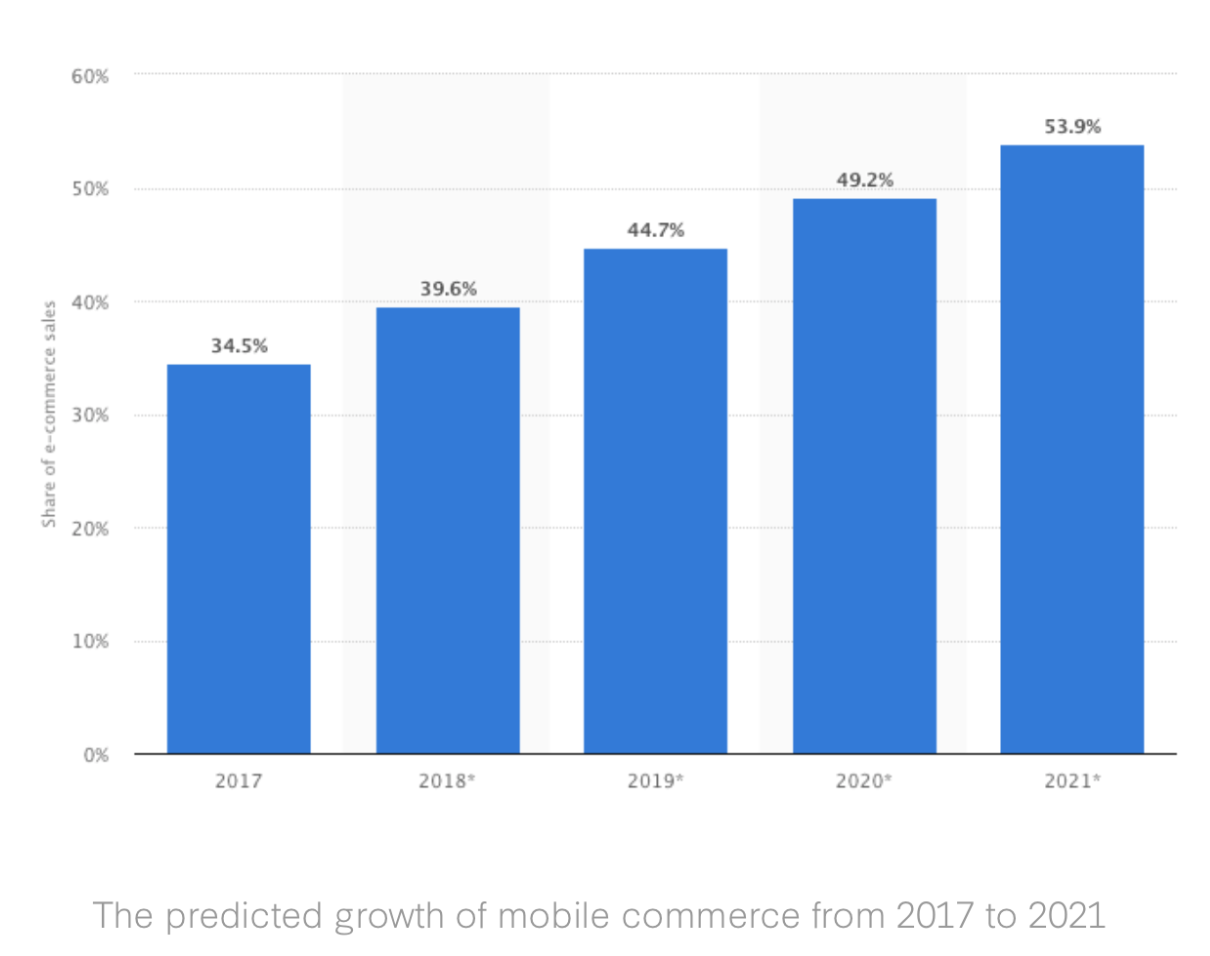 That is why you have to make sure that users entering your online store have a good browsing experience on their mobile devices. All page elements should be optimized for small screens, including buttons that are often hard to click on mobile devices due to their size and position.
How can you check if your store is mobile-friendly? Check out Google's Mobile-Friendly Test which helps you understand how your store performs on mobile devices. I have just run a quick test for an ecommerce store which ranked quite good.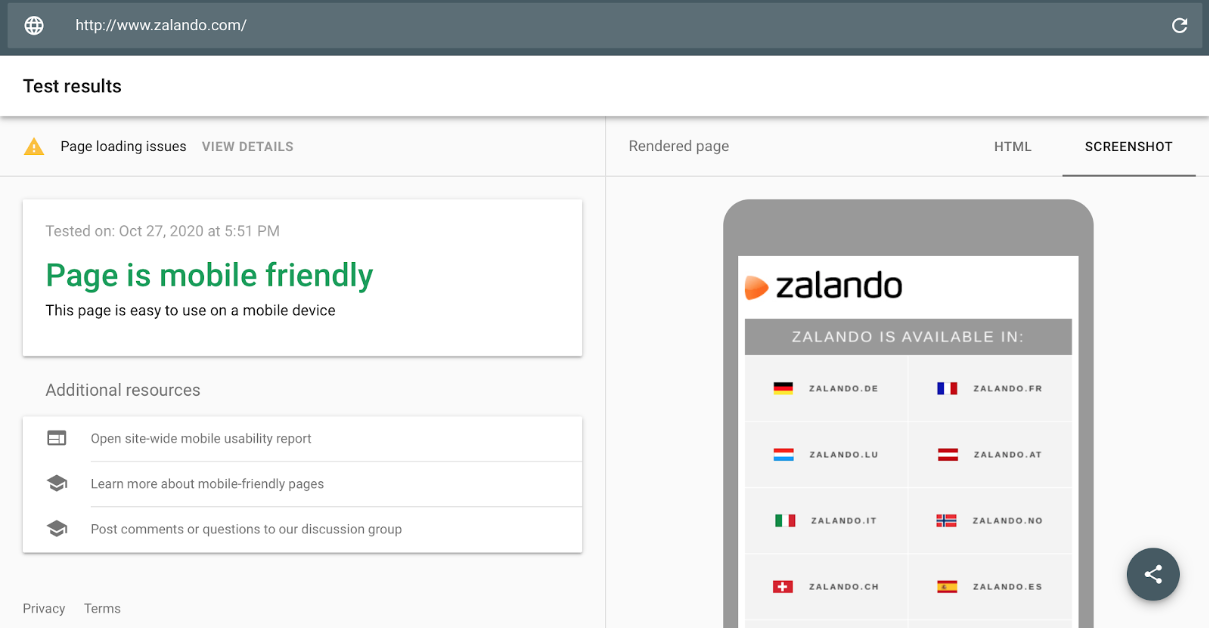 However, they still have some issues to fix to make their store even more user-friendly.
3. Build trust with product reviews
As 3 in 4 shoppers trust online reviews the same way as recommendations from their friends, you should use online reviews as a solid tool to build trust and make buying decisions easier for store visitors.
However, the process of collecting reviews can be quite time-consuming. So how can you collect them faster? For example, with the tools designed for stores, you can collect Shopify reviews by sending your customers a request to rank the ordered products.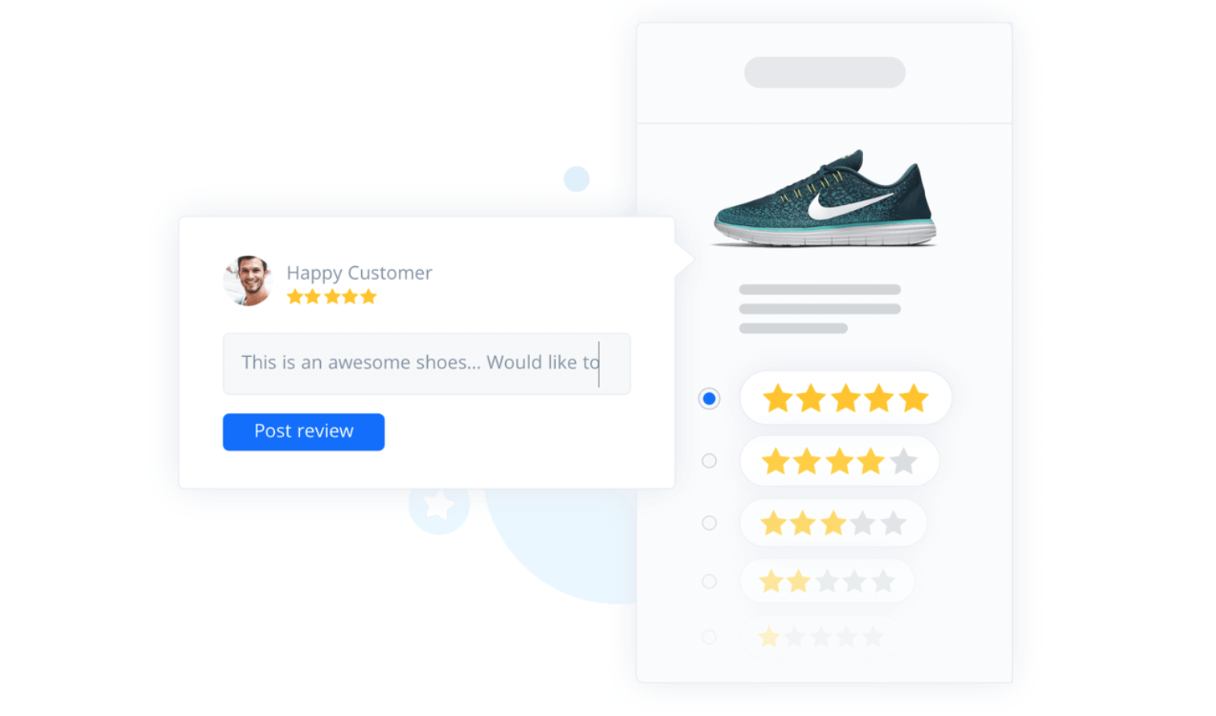 You can also reward your customers with some discount once they have left their review.
4. Nurture customer loyalty
Some ecommerce businesses would pull all their forces on the Black Friday and Cyber Monday campaigns. However, they forget to create a consistent marketing plan to nurture visitors into customers after the discount season is over.
So how can you transform Black Friday clients into year-round customers?
First of all, make the best impression by delivering a great user experience with a fast checkout. Then consider using the opportunity which confirmation emails give you to up and cross sell your products. You can also use these emails to show your customer loyalty programs and encourage clients to recommend your products to their friends. 
Here is an example of a customer loyalty program which incentivizes a customer for both more shopping and referrals.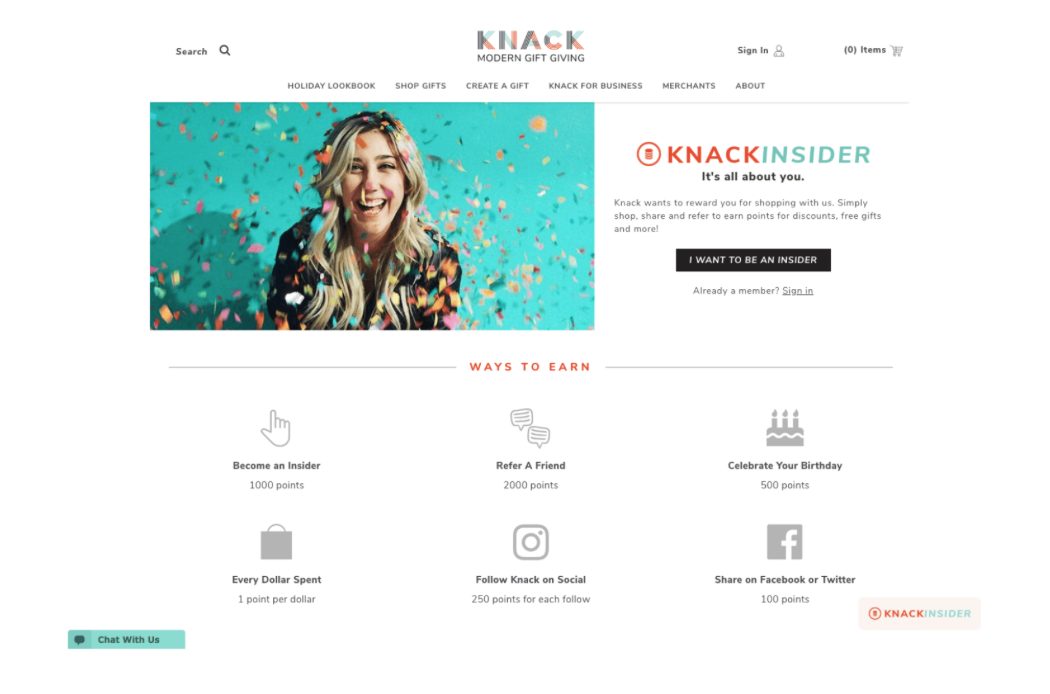 You can also incentivize shoppers with free shipping or additional discounts after Black Friday to encourage them to buy more for the next time. Cater your drip email campaigns to be top of mind after the Black Friday sales as well. 
If you are working with enterprise B2B customers, create Black Friday proposals with pre-built templates.
5. Reduce cart abandonment
In 2017, Black Friday cart abandonment reached 74,5% and this number increased by 10% in 2018. While ecommerce businesses can get annoyed with the relentless statistics, abandonment rate is there to stay because of the Black Friday's nature. 
Most buyers are browsers seeking great offers. With many stores offering discounts, the purchasing decision doesn't come easy! 
The only way to deal with the cart abandonment rate during the discount season is by applying better processes of retargeting and cart abandonment sequences.
The only way to deal with the cart abandonment rate during the discount season is by applying better processes of retargeting and cart abandonment sequences. Besides, a proper security measure should be taken to bring down the ratio of cart abandonment. Bring a strong SSL security on your website and increase conversions. If you are in dilemma then, choose the best SSL product like single domain, multi domain wildcard or multi domain that suits your website. You can find cheap price for your SSL cert.
Check out this example for inspiration. With this email shoppers are reminded to finish their purchase and check more related products which they can buy at last minute.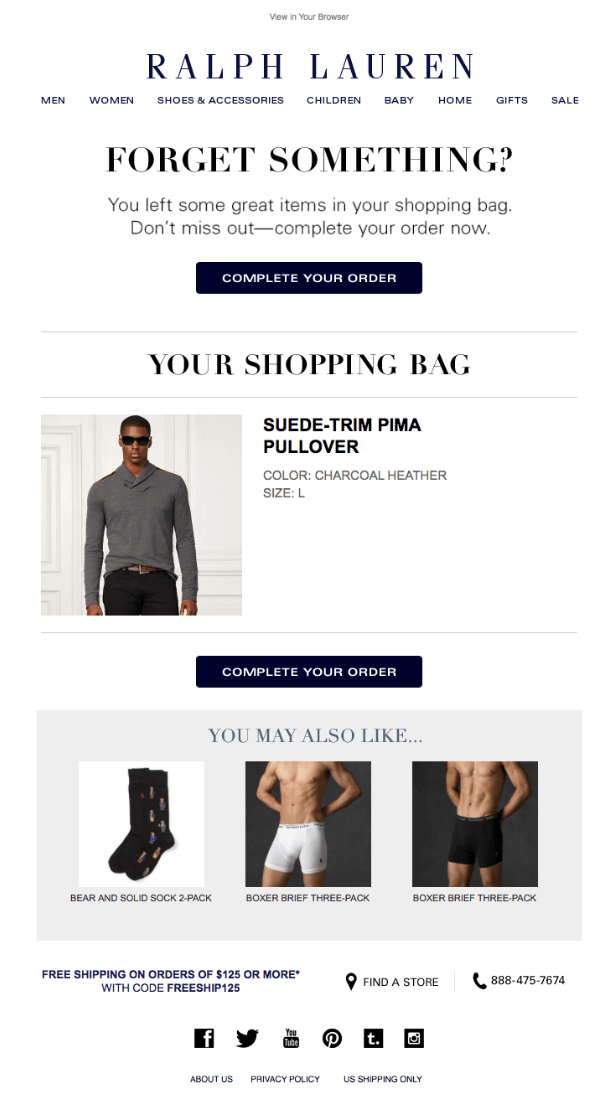 Also, one of the reasons for cart abandonment can be a lack of payment method a customer is used to. Before Black Friday starts, make sure to add more popular payment methods and integrate payments with Hubspot or other CRM you are using.
6. Communicate shipping and returns
With an influx of customers, your ecommerce business can't guarantee a standard shipping time, especially if the shipping process doesn't entirely depend on you. 
Don't sweep longer shipping time under the carpet! Instead, make it clear when a package arrives and explain a reason for a longer shipping. Engage more customer support agents who would be able to answer returns and shipping through multiple channels, including interactive voice response and live chat.
Also, don't complicate your return policy. By ensuring your shoppers can easily return the goods if they don't suit them, you make a good first impression and build trust for the future.
Remember you should keep building relations with your shoppers by retargeting them with related offers and providing them with more discounts and incentives in your newsletters. By being top of mind with them, you can easily bring them back to your store where they will finally find their dream product.
The more complex returns are, the more objections users can have about the buying process. That is why communicating easy returns from the start can help gain trust of the shoppers who are not planning to return goods, but want to have certainty they can still do it.
7. Engage users on product pages
When searching for goods online, expect shoppers to have doubts about sizes, colors, and other characteristics of your products. That is why you have to work on breaking objections by improving your product pages. 
In some instances, you will be able to do this by answering the most burning questions about your products with better product description. You can consider using informational Black Friday popups or customer review plugins.
However, with some products you have to be a bit more creative, especially when dealing with sizes.
Take a look at how this brand is using a built-in application to help shoppers decide on their new glasses.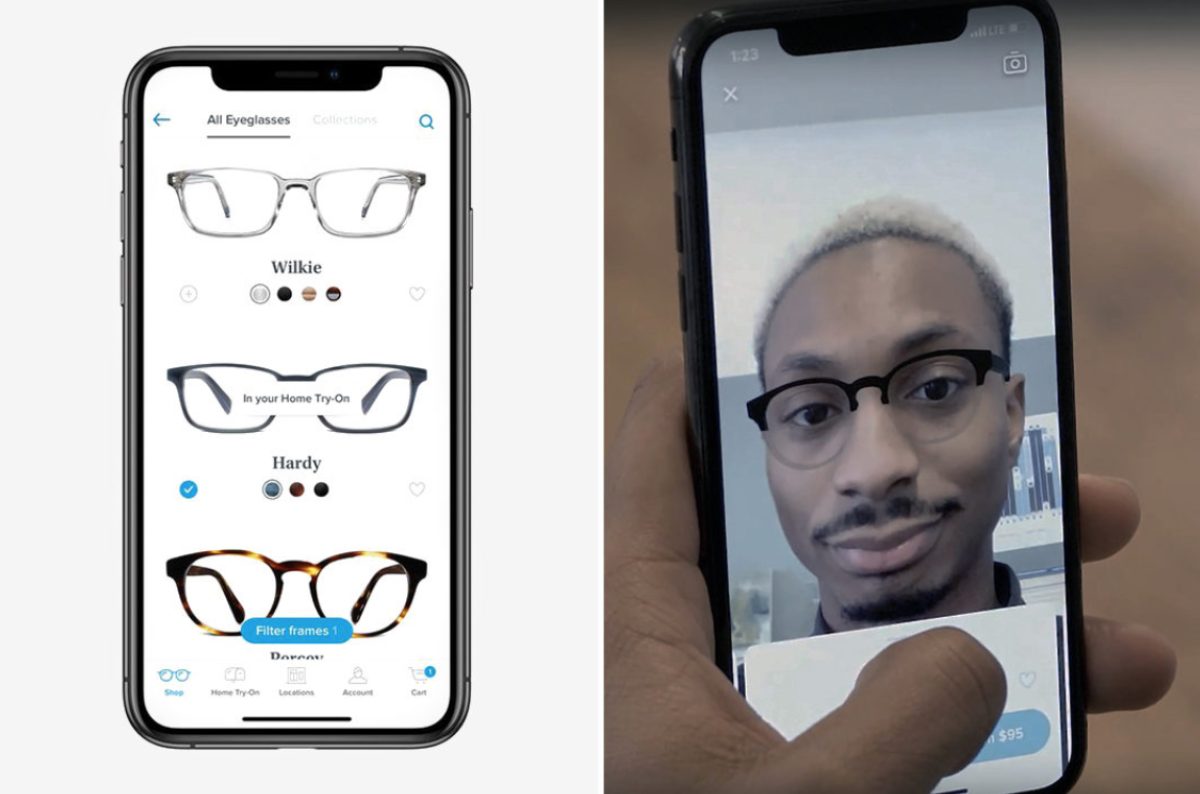 8. Partner with influencers
Engage influencers who make money through blogging or Instagram and build up your brand's presence leading up to the important date – BFCM sales.
You can consider several ways of engaging influencers in your marketing activities, including affiliate marketing.
For example, you can get them to review your product and use their review in your Black Friday campaigns. Check out how this brand is mentioning their influencer's campaign on Instagram.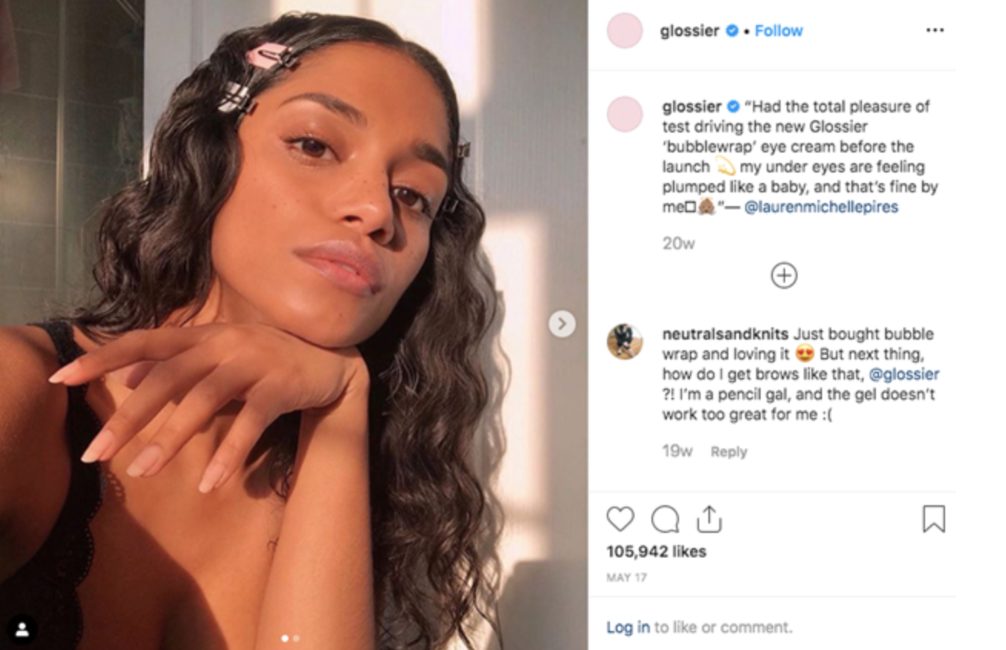 You can also consider getting influencers to do live unboxing of your products wrapped up in your custom packaging with your logo on it prior to Black Friday and share discount coupons with their followers. Make sure you plan for this engagement before the rush of Black Friday starts.
9. Cater content to list segments
Remember to send more personalized offers based on what pages shoppers have visited in the past. You need to define your ecommerce customer segmentation criteria first and craft newsletters which will deliver just the right product suggestions.
Track and analyze your shoppers' behaviour before Black Friday and improve your automations to make them even more targeted. Work out a strategy for the future communication with a number of clients who discover your online store thanks to your Black Friday offers.
Here are some ideas for segmenting your leads:
by sign up source

by demographics

by purchase history

by basket size

by inactivity time

by engagement

by preferences
Let's wrap up!
To recap, you now can apply the following marketing plan to help you make more sales during Black Friday and Cyber Monday season as well as retain more customers who discover your website thanks to your BFCM campaign:
Optimize your checkout experience

Fix your mobile experience

Build trust with product reviews

Nurture customer loyalty

Engage users on product pages

Communicate shipping and returns

Reduce cart abandonment

Partner with influencers

Cater content to list segments
Use pre-built tools and website plugins for Black Friday to automate processes and make it easy to do multiple tasks at the same time.
You can decide to work with a growth consultant or implement these tips on your own –
this is time to get down to tests and implementation!