As the world is more connected than ever now, the need for multi-language support has become a necessity for every technology that wants to stay in the game.
Talking about the technology, we must emphasize the constant advancement Artificial Intelligence has made in the past 2 years.
According to Forbes, we are currently surrounded by the second generation of AI chatbots that came a long way from being too-robotic, and error-producing to a much advanced and comprehensive version 2.0.
For that matter, one of the most jaw-dropping enhancements in this area was the ability of a chatbot to understand and respond to not just one but hundreds of languages.
This cool addition to a chatbot's capabilities makes them a must-have optimization tool for brands because if they are trying to step outside of their local market and reach out to other regions in the world this could be an excellent option for their customer support.
What a multilingual chatbot can do for your business
Building a multilingual bot is a smart move for any business looking to reach more than just customers in English-speaking countries. Bots that can converse in multiple languages will help you:
Improve the customer experience. 
Through a multilingual chatbot, you can improve your customer service experience to an extreme level. According to a survey of online shoppers across ten countries found that 75% of them want to buy in their own language—or they won't want to make the purchase at all. 
So even a user who can speak English as a second language will be able to enjoy a quicker and easier interaction with your brand if it can be in their native language instead of using a multi-language chatbot.
Increase your customer base. 
Imagine all the customers in the world who might be interested in your brand, but don't speak English. With a multi language bot, you're suddenly able to reach them to showcase your products or services, answer questions, accept sales, and provide support. A multilingual bot can give you the chance to expand your customer base exponentially!
Stand out from the competition.
 A bot that speaks a customer's favored language will help them feel understood and will be able to provide more reliable service all around. This kind of focus on the quality of the user's experience will give you a major competitive advantage with an international audience. 
If a prospect has the choice between your company, which they know speaks their language, and an opponent that only speaks English, your brand is far more likely to win their business.
Save time, energy, and resources 
Training your individual staff in every possible language of your prospects is, of course, not achievable. Creating a multilingual chatbot instead is a far simpler and more cost-effective way to handle a multilingual customer base, in every phase from marketing and sales to support.
So are you excited to create this chatbot?
What's the Need?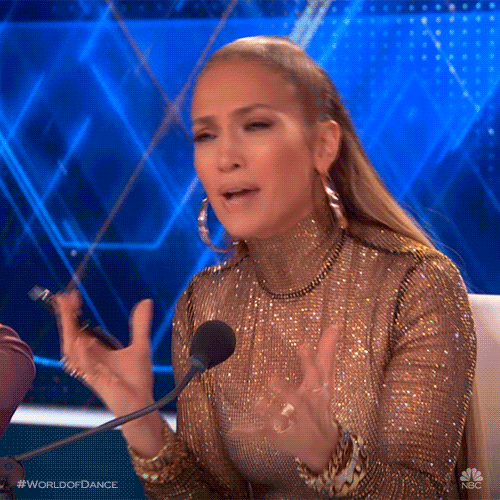 Customers prefer to interact in their native language; it doesn't matter if you are an online business or a physical store. As a matter of fact, research conducted by Common Sense Advisory on buyers from 10 different countries shows that:
Around 60 percent of customers do not prefer making a purchase via standard English-only sites.
75 percent of them want to shop in their native language and
67 percent of consumers like to see content in their own language
Which means that the majority of actual customers who would generate your business, want to have the entire experience in their native language.
So, why not Hire a Local Support Agent then?
Sure you can! There are many options for you to localize your brand for a specific region you want to hit.
You can translate your web pages, FAQs and hire Local Customer Support agents in every native language your customers might speak.
Or a highly cost-effective and fast responding chatbot will do it all for your business and make it easier to keep a track of your customer queries and fasten the resolution rate.
Lucky for you – Botsify Chatbots are just right in the league!
You can create a Context-Aware Multi-Language chatbot that not only understands multiple languages but picks up any languages that you choose for your bot to respond to and answers your customer's queries in that very language.
Pretty cool huh?
So without any blabbering and jabbering, let's get to the part where we show you how you can create an awesome Multi-Language Chatbot for Website and Facebook Messenger!
Step-by-step Guide to Create a Multi-Language Chatbot Using Botsify
In order to begin, you will first need to have a Botsify account.
Once you are logged in, from your top left drop down on your Botsify Dashboard, go to Chatbot AI →Story.
Go to Create a Story and in the User Message add keywords in any language you want. And in the Bot Message type the response you want your chatbot to send when a user says something that contains any of these keywords.
Let's try a single query in 3 different languages to see if our Bot can respond in the same language or not.
First, let's make a story using stand English language. I have set up a Keyword Match for user queries. It helps the chatbot responding to various contexts a question has been asked.
Then make another story using the same or similar keywords in the Arabic Language as well as the chatbot response
And lastly, make another story using the same keywords and bot response in the Spanish Language.
Now that you have created your stories in multiple languages, its time to put your Botsify Chatbot to test!
On the bottom right of your screen look for this floating icon that says 'Test your Bot here'
Click on this icon and try any of the predetermined keywords that you set up for your chatbot in all 3 languages separately.
To see if the chatbot is picking the language I entered the designated keywords as well as a complete phrase to see if it works either way.
Voila!
Your multi-language chatbot is ready to respond to queries in various languages. You can make as many stories in as many languages you want and our chatbots will never fail to impress your regional audience.
To learn more about how to create a Chatbot with Botsify and how to make it more intelligent you can check our help section.