A lot of B2B marketing strategies focus on outbound and direct techniques, e.g., messaging buyers and prospective clients. While these can be compelling, the world of marketing is clearly expanding over time. Along with rapid change, you'll also find that buyers' behaviors have been changing too. Nowadays, you don't necessarily need to be a complete innovator to do B2B marketing – you just have to think smart and leverage a number of tools at your disposal. Without further ado, let's look at the essential b2b marketing strategies that you can adopt today.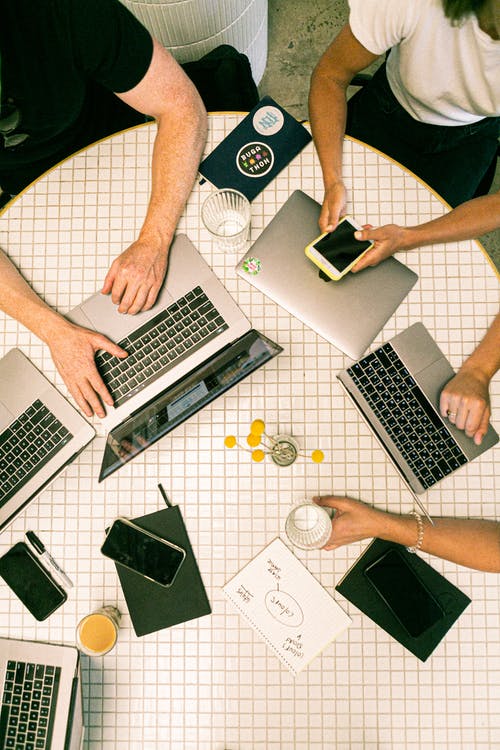 Do Your Research
Without a doubt, this is the most important part of any marketing strategy. Research and data will guide your decisions, making them more informed. You will have objective reasons for doing the things you need to do, and decisions will be improved as new data comes in.
By putting in the necessary preliminary work and market research, you will know your client inside out. This means that you can target them better. We really mean that research should be the ultimate precursor to all types of marketing strategies.
Think about niches
It is important to specialize and target a particular niche. People don't want to go to someone that might know what they're doing but aren't sure – firms that grow fastest are ones that have specialized, establishing themselves as indisputable experts in the market. As you specialize, any digital marketing strategies you've made will also become a lot more streamlined. A clear focus from the beginning means that it will be simple to define what needs to get done. You will also be able to put into words what distinguishes you from your competitors, helping to generate creative ideas about what to do.
Website
In this day and age, a well web design means business. It has to be high-performance, too, because if people are going to land on your site, you'll want them to stick around. People will leave if the website is slow, and that's a guarantee!
Your website will also be the most critical way to build visibility. Potential clients who search for you need to instantly understand what you're about and see that you can provide a competent solution to their problems. Make sure that you demonstrate everything that makes you stand out on your site from the first page. Launch a working version before proceeding with any other part of your marketing strategy, as a website will be people's number one go-to. If you haven't got your site covered, none of your internet marketing strategies will go very far either!
SEO
Your target audience should be able to find you. This is where the magic of SEO comes in. You may have heard of Search Engine Optimization as an evolving and complex discipline, and it's essential for your strategy. When people are searching the Internet for keywords related to your business, you'll want your website to pop up instantly in front of their eyes.
You will need to communicate to search engines correctly to tell them what your website is about. Apply other marketing measures such as content creation, link building, and more to bump your company up in search engine rankings.
Advertising
Think of this only as a way of promoting your services in the best possible manner. Always plan to use appropriate forms of advertising that suit your professional services. As an example, some services are more apt for PPC, whereas others would appear better when advertised on social channels.
Whether you're looking at Adwords google marketing strategies or putting your money in social channels, there are a number of factors that you'll always need to consider. The most important things are to think about ad purpose, budget, the niche you occupy, and the reaching factor.
Social marketing strategies
If you are not leveraging the power of social media, you're doing things wrong! All of the best marketing strategies focus on increasing engagement and boosting brand awareness through all of the social channels. A lot of people look towards social media for a source of information, and arguably more commonly than recommendations and referrals, though this is disputed.
If you have an ample presence on all the relevant social channels, it will accelerate the reach of your company, improving your reputation. It will also allow you to form new connections, make valuable contacts, and help people refer you to friends and co-workers. These are the reasons why social media marketing strategies are so effective.
Referrals
The nature of B2B professional services is always changing, and these changes need to be reflected in your marketing strategy. One of the most poignant changes over the years has been the increase in business from referrals. So how can you get referrals towards your business? It really comes down to how a firm demonstrates its specific expertise, as well as its reputation.
When coming up with your strategy, think about how you can use content marketing along with any of the aforementioned points to drive brand recognition and lead to additional referrals. Once you've built your brand and everybody knows your name, you'll notice referrals pouring in organically, leaving you to do less of the work!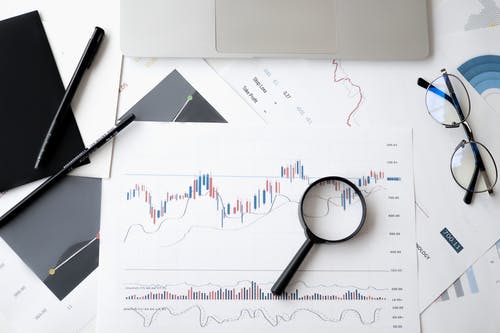 CRM and Automation
We've lumped these together because these two tools are incredibly important. It is important to avoid repetitive manual processes as much as you can. Bring together all of your channels and try to come up with one centralized system for managing, creating, and measuring your marketing campaigns. CRM tools will help you in the process – many firms use third-party CRM tools to organize and track new opportunities and client information. For instance, you have automated lead generation — popular among B2B for LinkedIn outreach tactics— which helps in increasing the number of leads generated. It can be an effective marketing tool for businesses looking to grow their customer base rapidly. Both of these concepts will allow you to stay connected to your target audience and help the marketing funnel remain organized.
Optimization and testing
Effective marketing strategies are those that can be tested and optimized over time. It doesn't matter whether you're looking at marketing strategies for small businesses or enterprise-level companies. If you can't improve and make ongoing decisions based on data, marketing efforts will fail completely.
We mentioned how important research is to your strategy, so it's important to continue to refine and base decisions on scientific data rather than on speculation and intuition. There are some big ego CEOs that think their hunch will be correct, but where is the guarantee?
There are a number of things that you can include in your strategy to test, for instance, using tools such as Email on Acid to test how an email will render on specific platforms and devices, ensuring that they function at their best. Once you have the data, you can target marketing strategies effectively, optimizing and improving performance.
Reporting and analytics
In a similar way, you will need to pay attention to the correct metrics to observe your results in an effective manner. Google Analytics is a must-have tool for analyzing and measuring your website's traffic. You can use this in combination with social media analytics tools such as HootSuite for your social channels, providing you with detailed analytics on your social media marketing campaigns. Only testing and analytics will help you understand what's truly going on so that you can ditch what isn't working and fix your strategy to get results.
We should also mention that it's completely ok to try out different marketing strategies at the beginning to see what works best for your business. Still, if you go down the route of trial and error, then you'll need to be absolutely clear about what went well and what didn't. Marketing isn't an exact science; you should use it creatively if you want to reap the rewards and make the most gains.
Final thoughts
Whatever online marketing strategies you wish to pursue, it's most important not to stand still. Don't grow too comfortable with what you're using because marketing constantly changes fast in this tech-savvy world. If you want to remain competitive, always think about creative marketing strategies, keeping up-to-date with the latest research and trends to inform your decisions. The online world evolves faster and faster every day, and the firms that are successful are ones that utilize data to outperform their competitors. If you want to be big, elaborate a wide range of marketing tools and be data-driven. All the best!
What marketing positioning strategies have caught your eye recently? Share your thoughts with us – we'd love to hear about them!