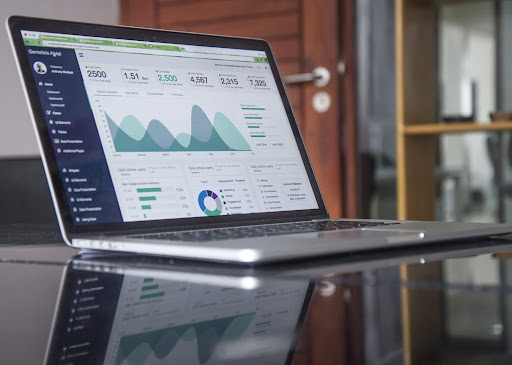 Source: Unsplash

Unlike robocalls or email blasts of the past, today's sales automation is all about customization. You can determine which salesperson is the best fit for each customer and assign them automatically using modern sales automation tools.
Having a quick and dependable way to enrich your sales with various types of data is vital. This is where automation comes in, providing you with the necessary tools and power to accelerate your sales effectively.
What is the definition of sales automation?
Sales automation is the procedure of automating manual, time-consuming, and inefficient activities in your sales process so that your sales agents can concentrate exclusively on selling. Software such as OCR API, artificial intelligence (AI), and others are used to do this.
Data entry, business emails, and CRM administration tasks that the sales team and their managers would usually undertake manually are among the tasks that have been automated.
In a variety of ways, properly automating your sales process can boost your sales efficiency:
It opens up your sales reps' time to focus on sales rather than administrative responsibilities.

It can shorten the sales cycle and the

sales funnel

by automating time-consuming communication procedures such as follow-ups.

It ensures that sales leads don't get lost along the way.

It can reduce time response that contributes to higher customer satisfaction.

It ensures that sales data is consistent throughout your company.
Here are the top 4 strategies to use smart automation to step up your sales efficiently.
Automated content
When it comes to generating leads and nurturing them down the sales process, content marketing is critical. The only problem is that if you want to create great leads for your network, you'll need effective, high-quality content, which takes time. However, you can use automation to create good-quality, SEO-optimized content and deliver it and automate several repetitive operations in the content lifecycle.
It works by combining NLP (Neuro-Linguistic Programming) and NLG (Natural Language Generation) technology to assist businesses in speeding the generation of content. Text, audio, and image formats are the most common ways to create content (reports, recaps, stories, or simple product descriptions).
However, because AI cannot correctly add human and emotional depth to writings, developing original and best articles ready for publication is now impossible. On the other hand, proofreading can be automated, with numerous choices for determining engagement, adjusting tonality, and correcting grammar errors (e.g. Grammarly).
Live chat plugin
Nurturing customers takes priority at some time during a company's natural lifecycle. As a result, support services have become a major battleground. Live chat plugins are one way to provide your customers with almost immediate access to your customer service team. They allow users to speak with a live person or a clever 'bot' to take them to the appropriate location.
For example, use a WordPress chat plugin to quickly and easily add live chat support to your WordPress website. The plugin should make it easier to save, manage, and respond to live chat discussions while increasing the speed you provide help. It should also help organize and clarify your support processes, ensuring that each support person is aware of the situation.
Automating social media
Using social media to generate leads is effective, but automating the process improves it so that even 77%  of marketers that applied automation saw a significant improvement in conversions.
You can save time and focus on other tasks by automating the generation of leads that will boost your sales. Concerning sales prospecting and outreach, LinkedIn is the go-to platform for most businesses today. Furthermore, automation assists in the maintenance of your social media presence and the completion of repeated activities. This is what you can accomplish with social media automation:
Making a schedule for your posting activities

– Social media automation is often used for this at its most basic level. It's a significant time-saver, and it can precisely control all publishing tasks at predetermined intervals.

Keeping your followers engaged

– With so many options for engaging your followers, automation will assist you in identifying and applying the most effective ones made specifically for your audience.

Curation of content

– Curating content is essential, but it can be time-consuming if done manually. It demands the acquisition of high-quality content that is appropriate for your target audience. You can use automation to automatically locate the most relevant and customised content for your audience, resulting in increased engagement.
Automated PPC
Managing Pay Per Click campaigns is a fantastic strategy to increase the number of leads you get. You can drive a lot of traffic to your website with PPC ads, and having successful PPC campaigns is necessary. However, to create a successful PPC campaign, a lot of time and keyword research is usually required.
Many steps in the process of creating successful PPC campaigns can be automated, including:
Automated bidding

– Using automated bid techniques (driven by machine learning) that meet your business objectives can considerably improve bids.

Automated A/B testing

– A/B testing is a method of determining the most successful version of a PPC ad through a series of iterations (which can be automated).

Creating simple reports

– Using automation technologies, you can generate detailed reports on your PPC campaigns across different channels.

Make your ad copy effective

– By comparing keywords or your website's content against Google search queries, automation can assist in the creation of data-driven ad text.
Automation should be used to improve and speed up your PPC campaigns, allowing you to devote more time to tracking their progress and adjusting automation parameters if necessary. It's an excellent way to improve and expand your PPC lead generation to boost your sales with additional customers.
Conclusion
Automation has an extensive span of applications, but when it comes to sales automation and customer service, it can help your company gain a competitive advantage.
Your sales team will be able to achieve so much more with sales automation on their side. When these systems are applied, the outcomes will speak for themselves.