Yes, dear reader, software-as-a-service (SaaS) means you don't need to install software on your computer and still get every possible tool that makes your online business run like a well-oiled machine.
Why Is Everyone Talking About SaaS and Its Tools?
A subset of cloud computing, SaaS eliminates the need to do things manually. It also saves you a butt load of time and money developing in-house applications for essential functions like email marketing, CRM, chat interfaces, etc. 
Leveraging SaaS applications created by external firms end up costing you less, and it is not your headache to keep those apps updated with the latest feature developments and plugins. What's more, the SaaS space is noisy and diverse, with multitudes of applications doing the rounds. 
While it is good to be spoilt for choice, you need to shortlist various tools that cater to needs such as email marketing, accounting, customer retention, pricing, project management, accounting, and much more.  
Top SaaS Tools for Online Business
If you run an online company or are building one, you must pick a mix of SaaS tools that are fast loading, user-friendly, and cost-effective. And, top tool names are what this article compiles for you. 
Check out our list of SaaS apps handpicked for online businesses to ensure every aspect of operations is looked after.
Top Pick for Email Marketing Automation
SendX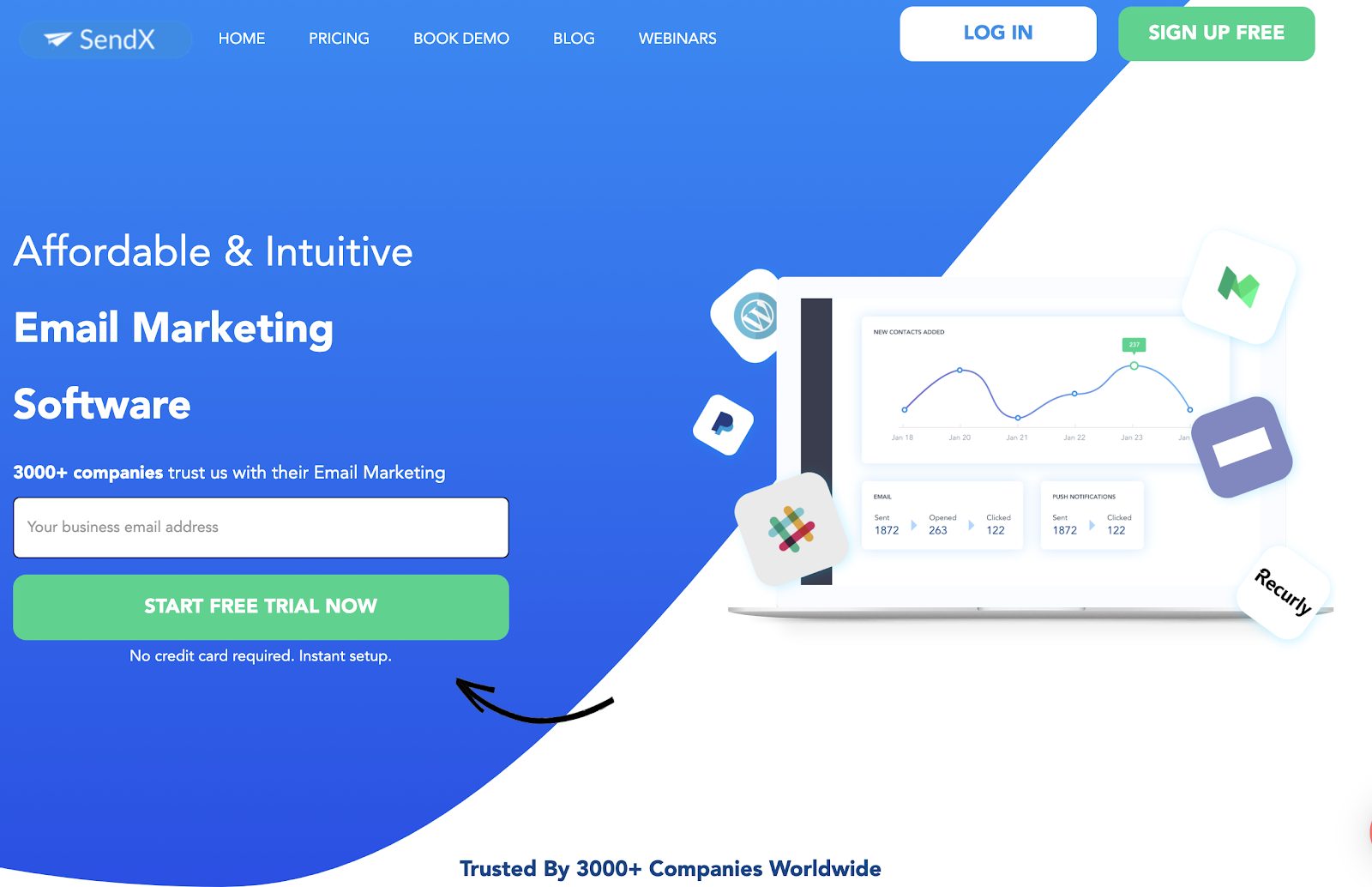 Be sure to welcome SendX into your online marketing fold. An affordable and intuitive email marketing software, SendX will automate email campaigns for you along with offering a comprehensive library of free email templates. Start designing, scheduling, and tracking newsletters, discount coupons, product launches, or any other type of campaign over email with the help of this software.
Don't have an email list yet? With SendX, you can build one from scratch? How? This SaaS tool assists with crafting pop-ups and in-line forms that can be sent out to the few email addresses you have, where you can incentivize the reader to refer your brand to their friends and fill out their contact details.
The feature story for SendX does not end here! If you are a marketer for an online company, you understand the criticality of tracking your campaign's success. SendX allows you to test the efficacy of your email marketing campaign by auto-generating custom performance reports. One such example is the Heatmap report, which throws light on the CTAs working for the target audience.
Top Pick for Team Collaboration
Slack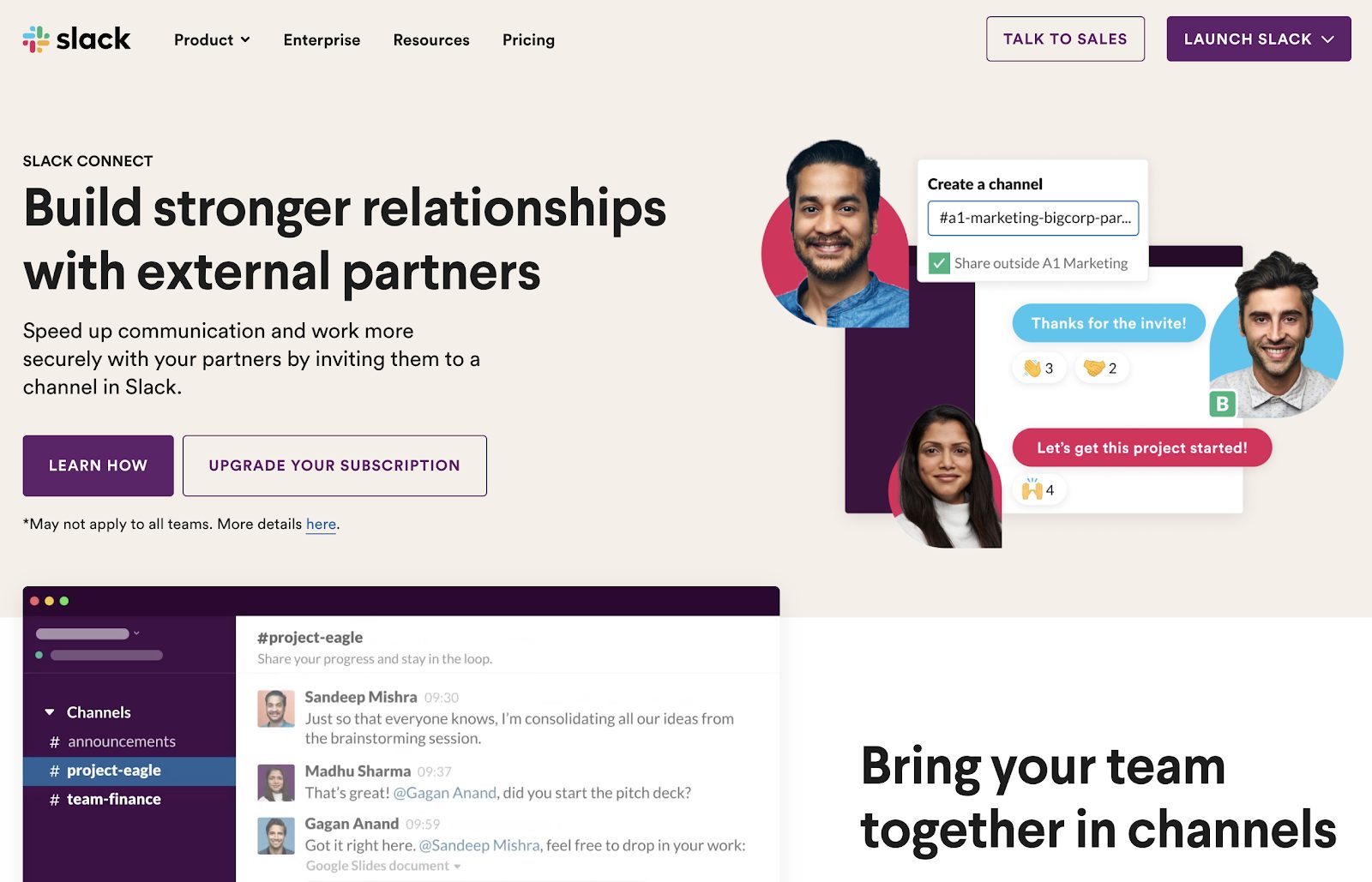 When you are conducting your entire business online, you receive a great deal of feedback from customers in real-time for which you can take corrective action instantly, but not without the help of your team members. Imagine getting in touch with your IT department to rectify a glitch immediately over email or chat. Even calling does not work at times because many team members need to work on the problem that also requires a visual.
This is where Slack comes in handy. An anomaly of sorts, this application works like a hybrid chat/email messaging tool. Slack allows you to chat with multiple people together – video calling included, and also lets you share all sorts of files while on call. What's more, it works seamlessly on any handheld device. It has an intuitive UI, and you get a lot of features for free. 
Top Pick for CRM
Hubspot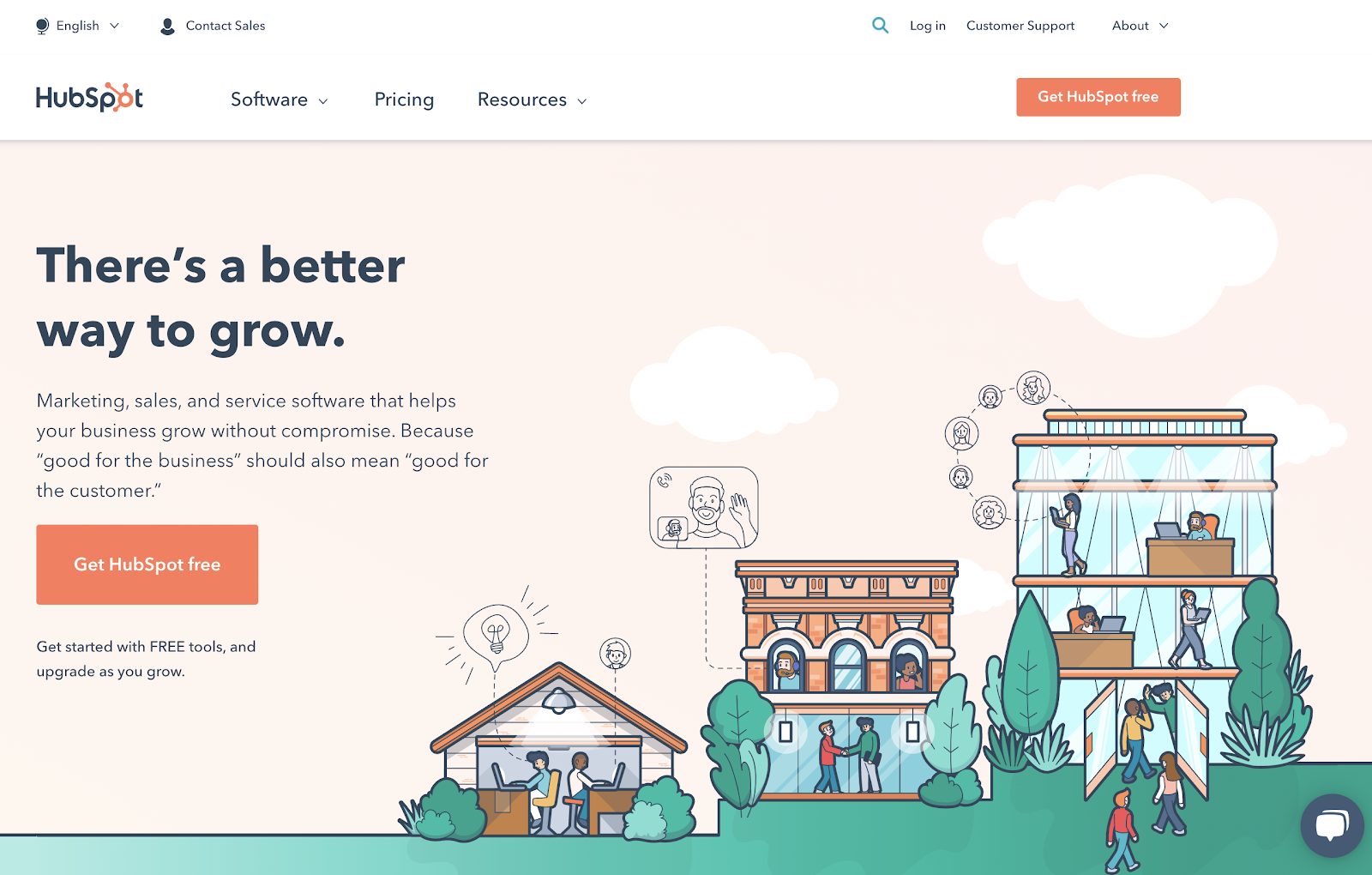 You already knew we were going to pick Hubspot for this category, didn't you? Simply because there is nothing quite like it for inbound marketing. This SaaS app offers an exhaustive suite of tools that simplifies customer management and marketing. Hubspot also provides a comprehensive variety of training resources for subscribers that make it easier to use.
While the full version of Hubspot ranges between US$50 to US$1200 depending on the number of features and users you add, you can subscribe to their basic version for free – but only after providing a business email address. 
Top Pick for Project Management
Basecamp
Many online companies love Basecamp for their project management features. There will always be employees working remotely or from a different city but will require a virtual base or control center to park submissions and update project status.
This is where Basecamp kicks in! It is one of the more advanced project management tools used to share files, monitor deadlines, schedule tasks, and much more. The interface is straightforward, and the software comes at a flat rate of US$99 per month. 
Top Pick for Payment Processing
Square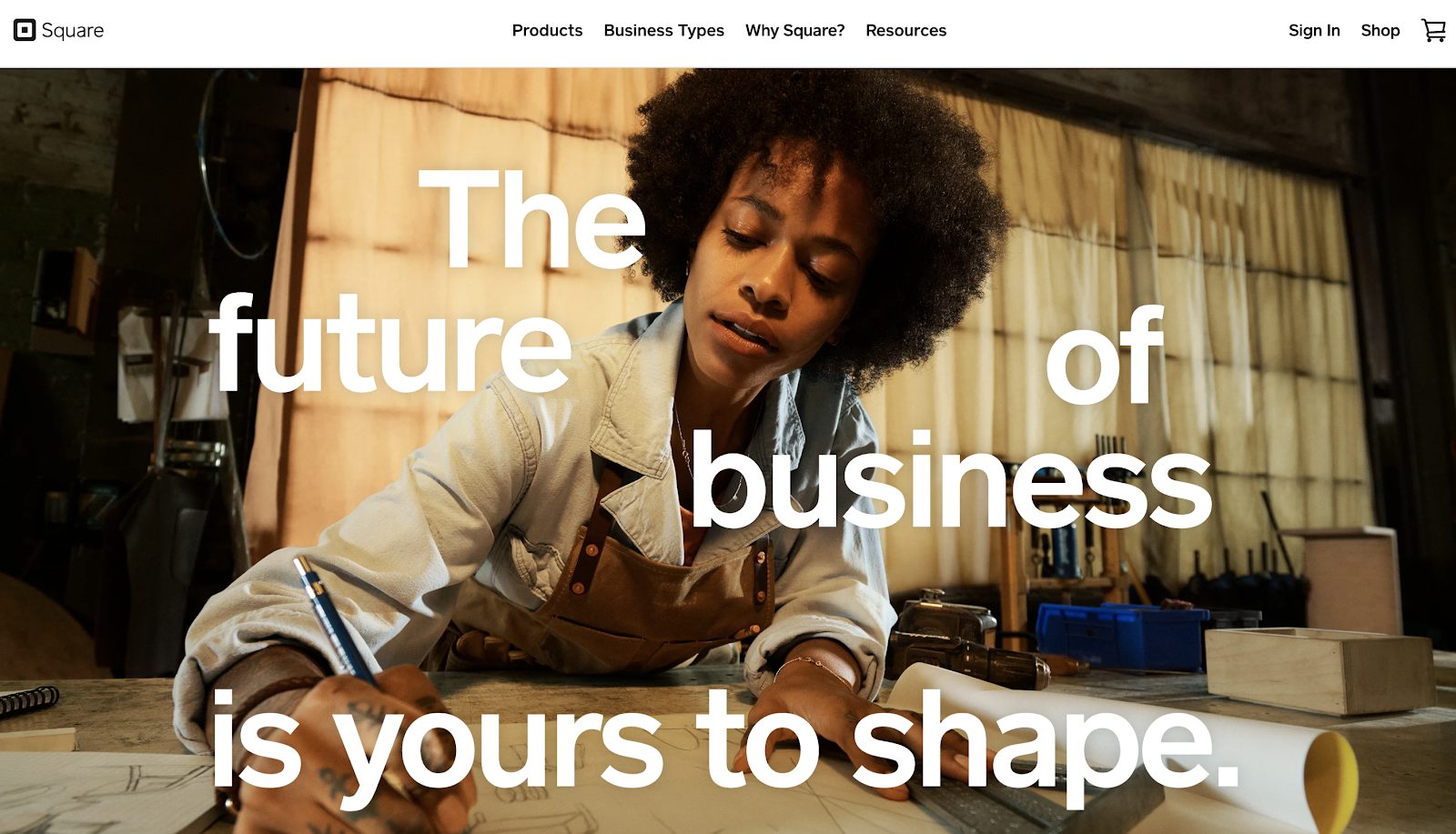 If you run an online business, a lot rides on how seamless is your payment gateway. Square, in that sense, tops our list. This tool is excellent at processing payments, organizing payroll, conducting inventory management, and offering customer spending analytics.
Square is indeed the only payment gateway that connects to a free online store feature, which automatically allows Square payments.
Top Pick for Gathering Data
Survey Monkey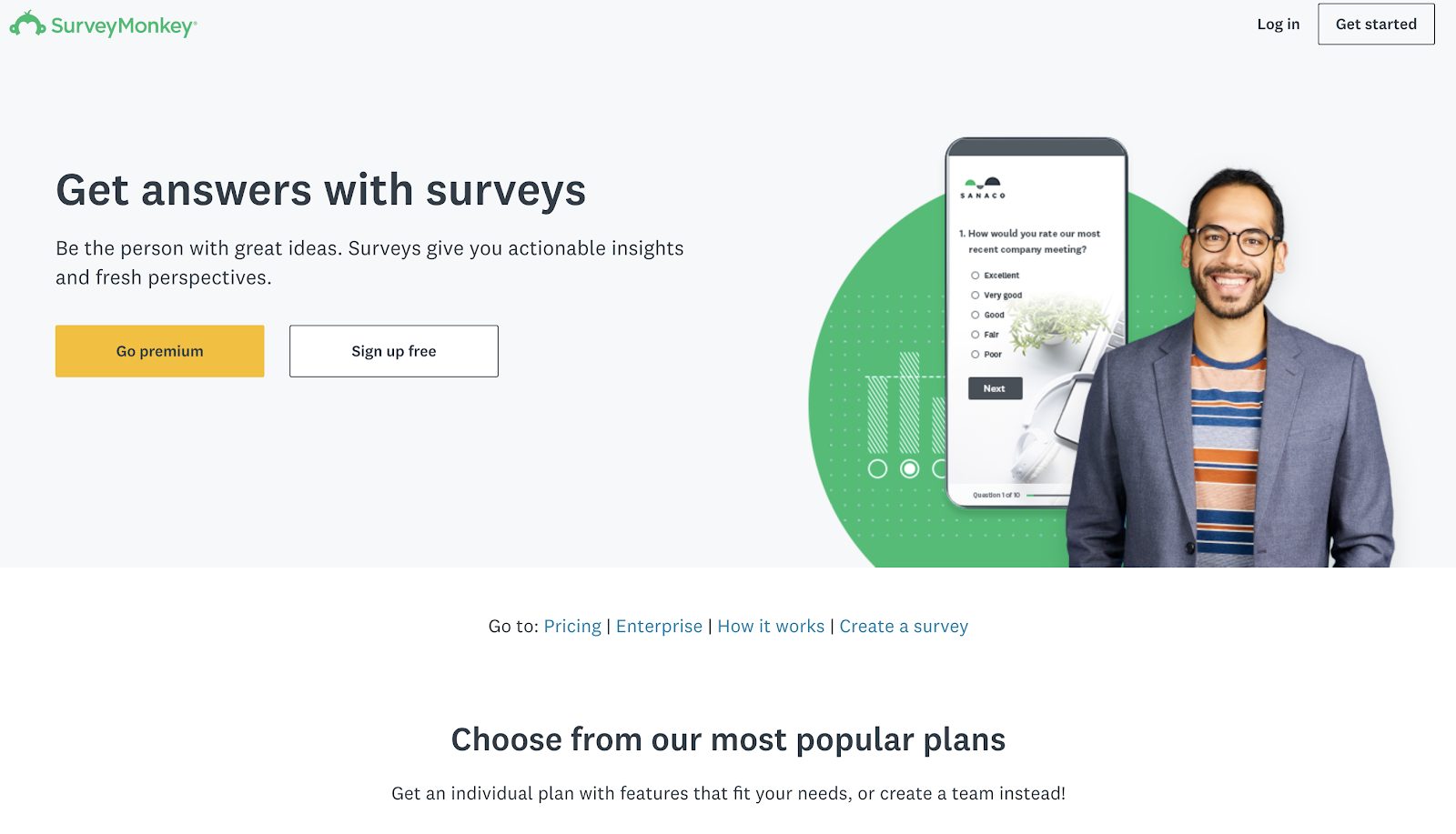 A reasonably well-established SaaS tool, Survey Monkey allows companies to create and deploy online surveys without a hitch and collate data in a clean and understandable format. Floating a primary survey and gathering analytics for it is entirely free of charge but is limited in terms of scope.
The full version, costing only US$25 per month, allows you to send surveys with endless questions to several customers or readers all at once. Google Forms is also a good alternative if you want a simple data collection or surveying tool.
Top Pick for Business Intelligence
Google Analytics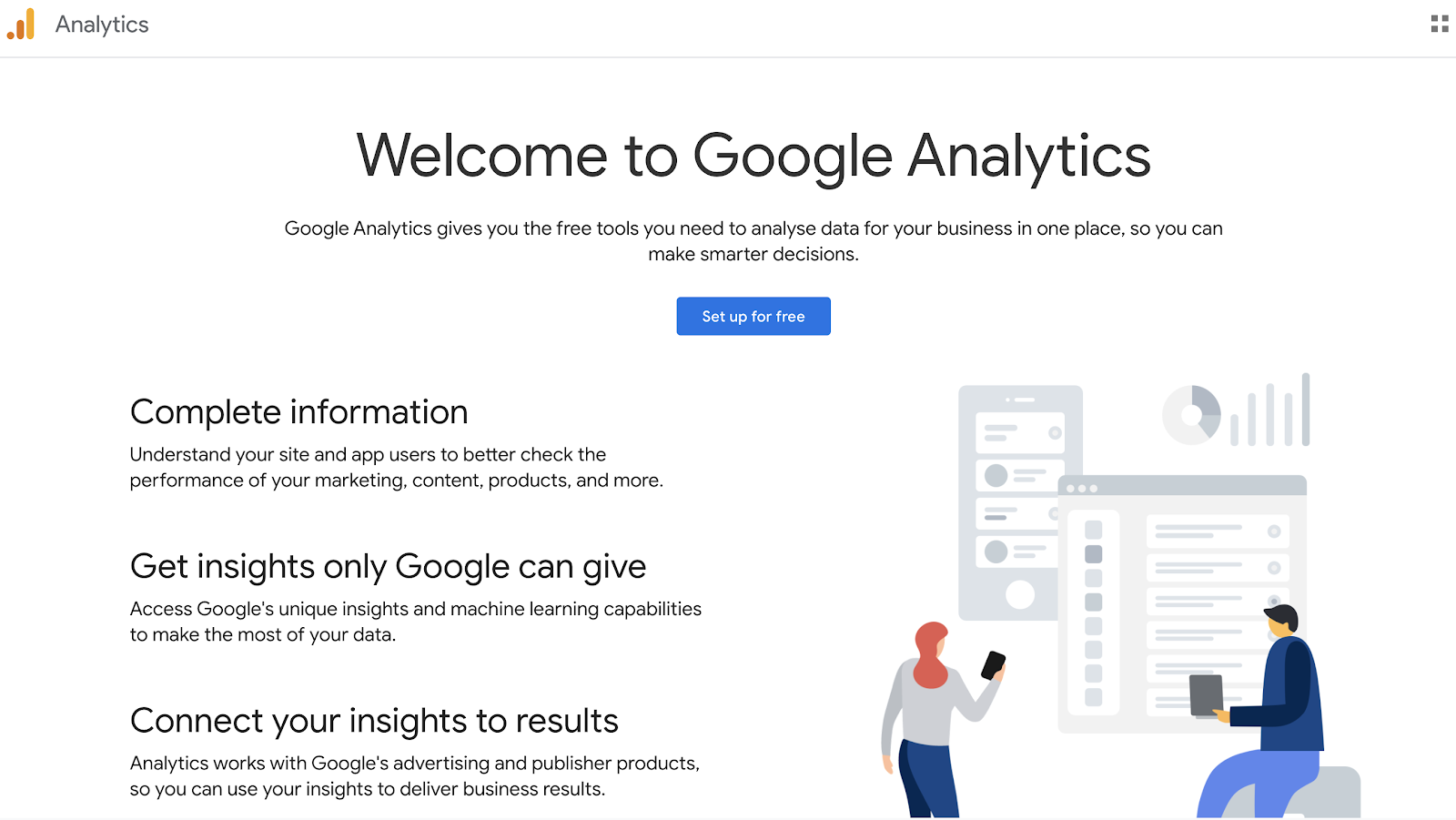 Let's face it! There is not much point to marketing unless you can figure out how impactful they have been in engaging your target audience. Also, learning about what your leads want and bridging their need gaps is essential. But, to figure out such valuable information, you need a robust business intelligence tool. And, Google Analytics is it!
This freemium (free + premium) SaaS application provides tools that help you analyze customer and business data on a single screen. With Google Analytics, you can measure various customer traffic metrics, divide visitors by location, age, or other such criteria and create detailed reports to understand the efficacy of your personalized marketing campaigns.
Simply put, there are very few SaaS tools out there that let you visualize performance data quite like Google Analytics. If you want to delve deeper into what your prospects want or how are customers already engaging with your brand, Google Analytics is the business intelligence tool for you!    
Top Pick for Website Building
Wix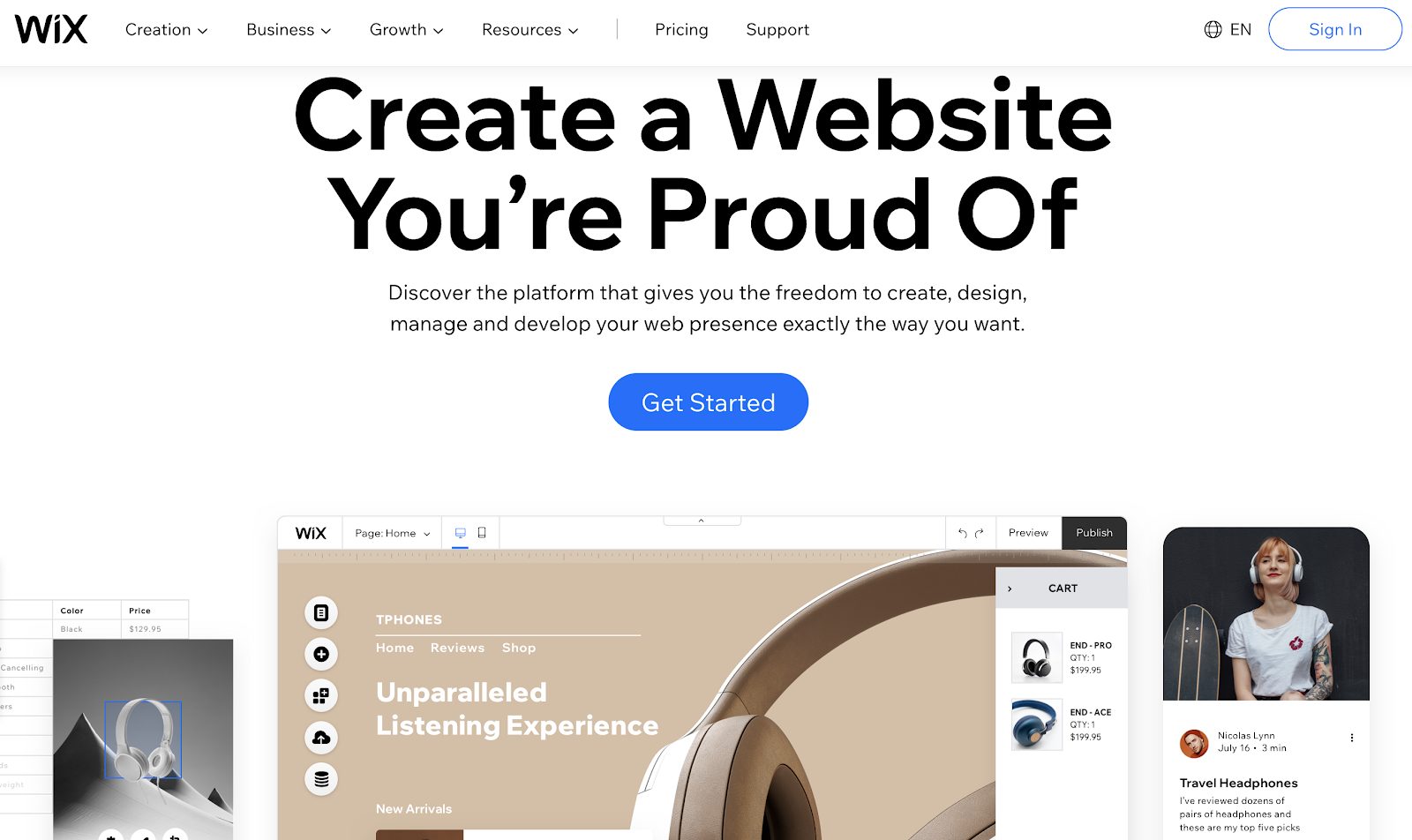 Undoubtedly, every business today requires a digital presence in the form of a user-friendly website. And, Wix helps you build one! It is a popular SaaS tool that allows brands to build user-friendly websites at a nominal expense. Wix also has several templates that may be free of charge.
One of the best parts about this website builder is that you don't require any coding. So, whether you are a first-time builder or a veteran, you can always turn to Wix for state-of-the-art web design. This tool offers three variants through which you can create your website. These include – 
Wix ADI

Wix Editor

Wix Code 
Each option offers a level of advanced functionalities. A great deal of customization is also possible with Wix.
Top Pick for Customer Support
Freshdesk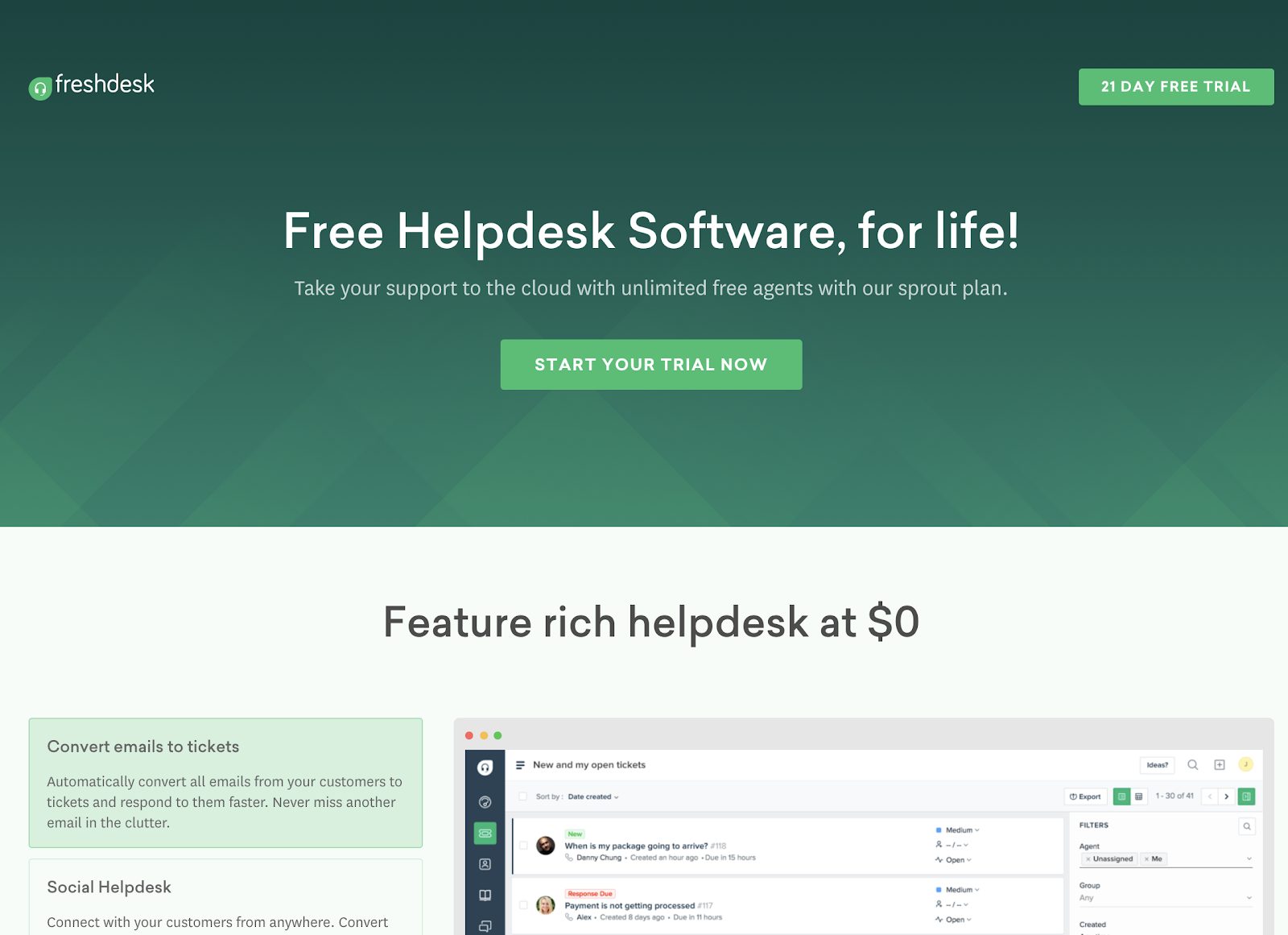 Sure, you know how critical the business function of customer support is. But, are you using the right application to carry this task with flair. If not, then towards Freshdesk! This award-winning SaaS tool can assist your business with customer support and ticketing systems.    
Freshdesk is replete with a robust range of intuitive features like multi-channel collaboration, reporting, etc., that you can leverage for providing exceptional customer service. This cloud-based software is often used by small and large corporations alike. 
Additionally, Freshdesk also integrates seamlessly with live chat, cell phone support, and other real-time engagement channels. It supports customer engagement over iOS as well as Android Devices.  
Top Pick for All-Round Management
Google Workspace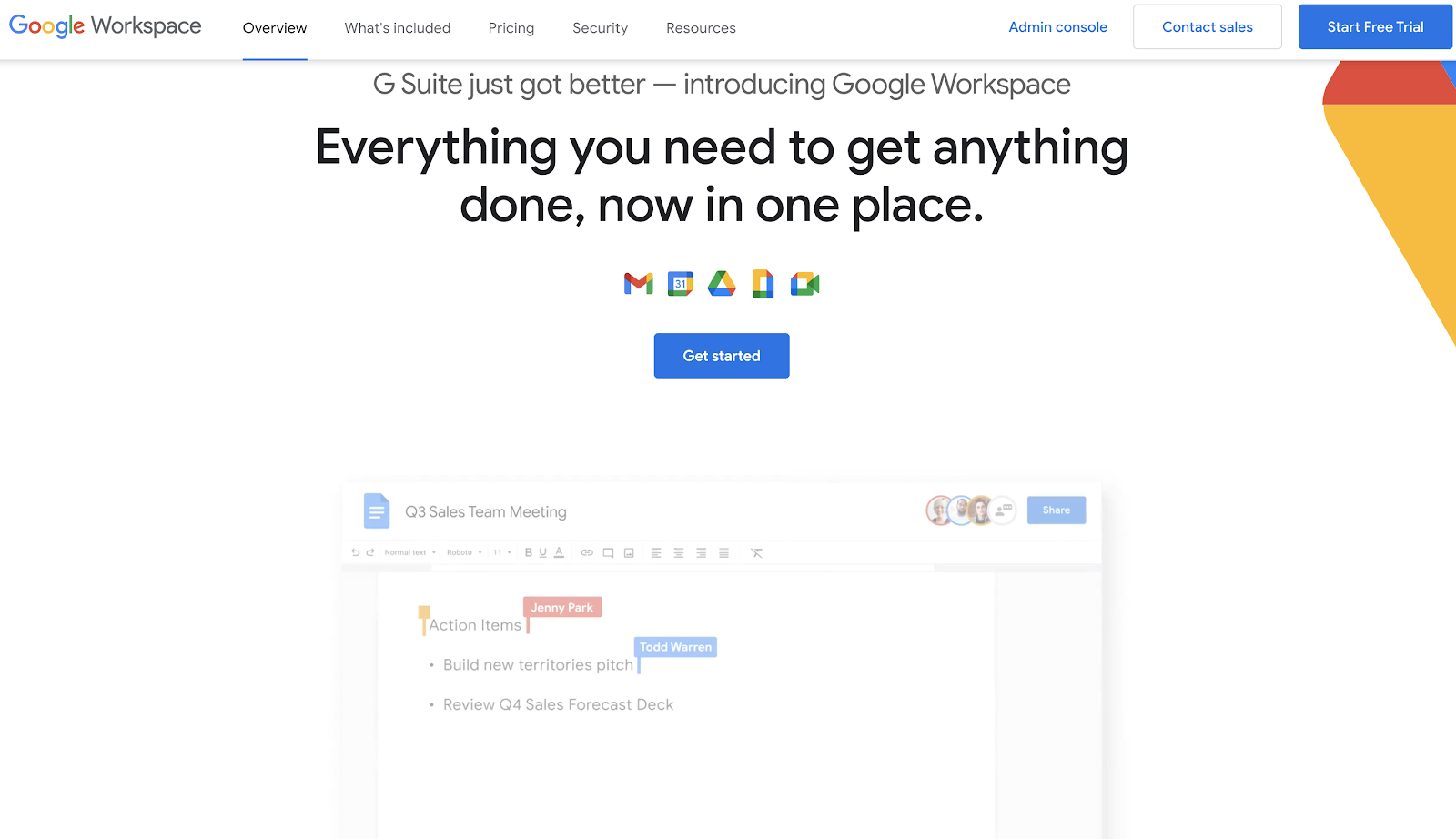 We saved the best for the last! Google's Workspace includes a bunch of tools for businesses around the world. Whether you choose Google Analytics to track the traffic on your website, Google Docs for collaborative cloud sharing or editing of write-ups and images, or integrate Gmail with your company's email, your SaaS portfolio is incomplete without Google Workspace. 
Google's SaaS gamut has various tools – some of which you pay for, while a lot of it is free. There is no real alternative to Google Workspace, and understandably so.
Top Pick for Team Collaboration Tool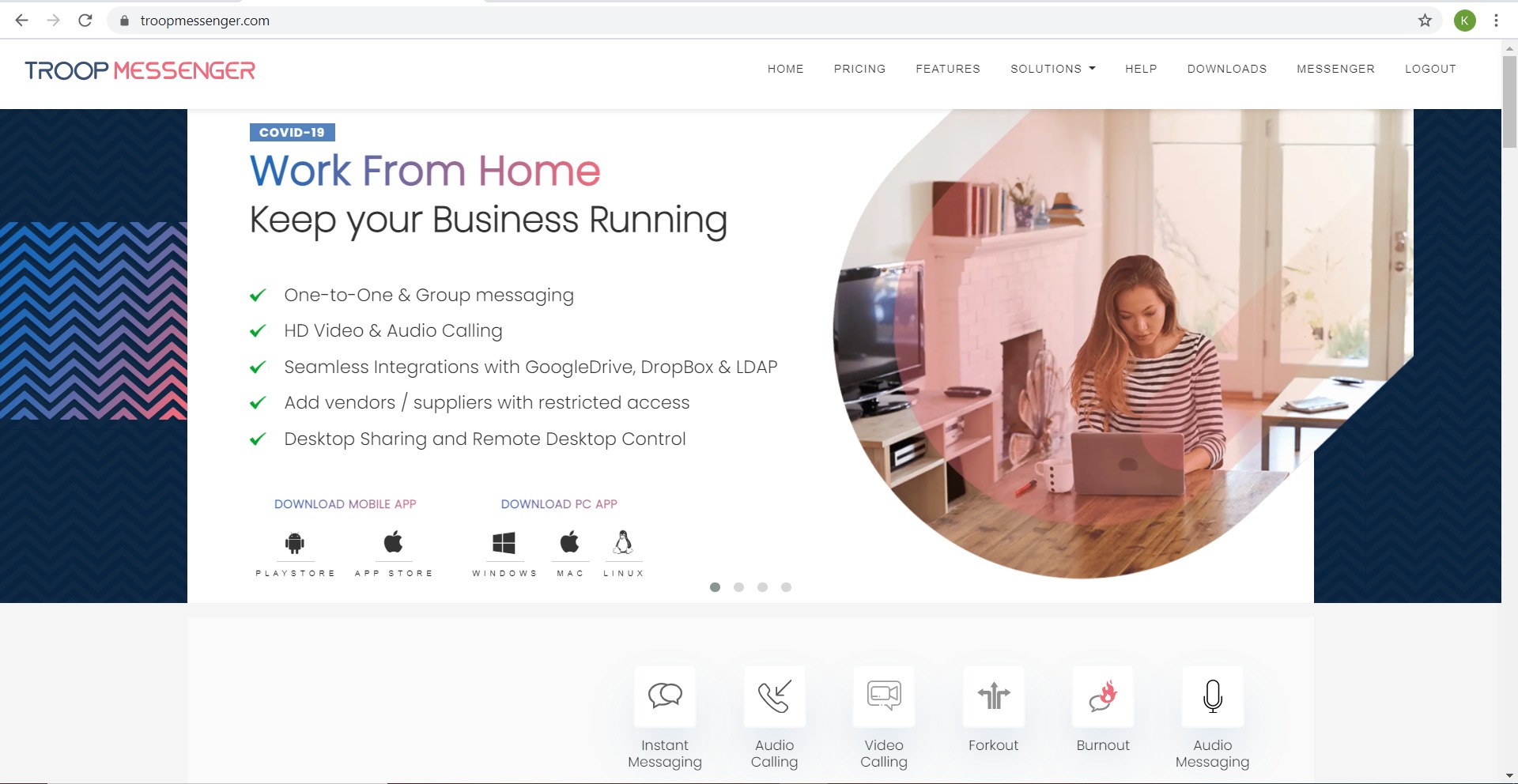 We all know that team collaboration is complicated and messy! But here comes an amazing team collaboration tool for your rescue to make your cross-department communication easier and faster. Use its SaaS version via the internet, deploy its on-premise on your air-gapped or local networks, take its Chat APIs or go with the custom application; all comes at quite an affordable price tag with a power-packed feature stack.
It anyways provides all the basic messaging and calling facilities like direct messaging, group conversations, audio voice calling, video conferencing, and more. But the real work productive features like Fork out, jointly code, advanced group calling, chat area filters, in-app help, powerful admin dashboard, etc, helps the teams to conclude the project conversations faster.
Moreover, Troop Messenger also allows its users to work on their daily apps like Google Drive and Dropbox by letting them integrate into the tool.
To Sum Up
Believe it or not, the SaaS space is noisy with cloud-based applications after applications. But, we have sorted through a bit of the maze so that you can have your primary SaaS infrastructure in place. Remember, there are various SaaS tools for numerous categories like ad management, time-sheeting, etc. which you may need as your operations grow further.
But, until then, these top tools have got you covered!