Historically, when customers have had specific questions about a product or service, their only real recourse has been to place a phone call. Today's consumers, particularly those from younger generations, are more hesitant to talk on the phone, particularly when they're browsing the Web after hours or when they're engaged in podcasts or other audio content. According to statistics from Drift, just over a third of consumers actually want to talk to a live customer service rep for any given concern.
Chatbots provide a win-win for everyone, allowing customers a more convenient way to engage while also enabling businesses to better engage clients right where they are. When properly deployed, chatbots can significantly increase customer engagement with your LLC's online offerings.
Once you've established the basics of your LLC— hiring a Northwest Registered Agent, setting up a website, and securing the appropriate business permits— it may be worthwhile to consider implementing a chatbot. The lead generation benefits can be staggering. And to obtain the most significant benefits, a robust chatbot strategy, well-aligned with other sales and marketing efforts, is key.
AI chatbots are involved in the market for engaging customer support. AI chatbots are used in many social media platforms like chatbot for website. AI chatbots interact with users to answer their queries and generate more conversation.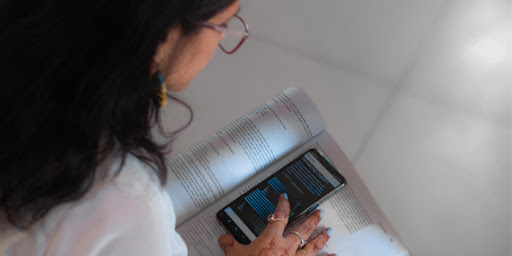 The Advantages of Using Chatbots
Consider just a few of the advantages that chatbot technology can offer to your LLC:
They save time and money.

A chatbot can effectively function as a 24/7 sales representative… but unlike human sales reps, chatbots don't need to be trained and they don't require a salary or benefits!

Chatbots Journal

claims that there are 265 billion customer support requests every year, costing $1.3 trillion to address, but chatbots can help mitigate this expense.
Chatbots are fully text-based.

Studies confirm time and again that the average smartphone user would much prefer to interact with customer service representatives over text, as opposed to a phone call or email. (

Statistics show

that a staggering 74 percent of consumers prefer chatbots to corporate representatives!) Chatbots can be a great way to engage users with warm, easy-to-follow conversations.
Chatbots can guide the consumer journey.

As you look to transition consumers through your sales funnel, chatbots can be invaluable. Often, they serve to direct users toward an important landing page or to provide the information needed for the consumer to make a confident purchasing decision.
Chatbots can handle a bulk of consumer inquiries. Chatbot technology is sophisticated enough to handle the most common customer service issues. In fact,

studies confirm

that about seven out of 10 customer inquiries can easily be handled by chatbots.
With chatbots, you can collect analytics.

Chatbots also help you capture data from each customer interaction. Not only can this be used to hone your sales and marketing efforts, but it can actually be used to make your chatbots smarter and more effective.
Chatbots are fast.

Not for nothing, chatbots can have real-time conversations with customers, without requiring your customers to wait in a queue and listen to that dreadful "hold music." Some inquiries will still require interaction over the phone, but being able to offer instant customer care gives your LLC a huge competitive edge.
Chatbots can share media.

If a customer comes to your website with a question, or if they're on the fence about making a purchase, you can equip your chatbots to provide images, videos, and other media files to educate and entice the customer.

Chatbots are easily integrated.

No matter your current website and digital marketing strategy, chatbot technology tends to be fairly quick and easy to incorporate. It's a simple yet effective way to overhaul the user experience your website offers.
Generate More Leads With Website & Messenger Chatbots
Gather quality leads on autopilot and 10x your ROI with automated chats
These are just a few of the benefits of equipping your LLC's website with chatbot technology.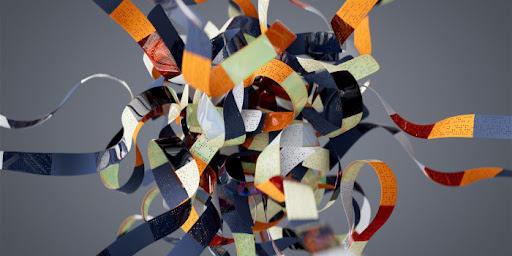 How to Use Chatbots to Enhance Engagement
With all of that said, what are some of the most effective strategies for using chatbots to facilitate engagement? What works for one LLC may not work as well for the next, yet there are a few guidelines that are generally recommended. Consider a few best practices:
1) Provide chat commerce.
Chatbots can help you generate leads by fielding questions and directing customer service inquiries, but they can also generate leads by assisting with actual transactions. Specifically, you can use chatbots to process payments, complete orders, and provide customers with information about account management.
Chat commerce is useful for generating leads precisely because it allows your chatbots to upsell or cross-sell. When customers bring up questions about alternate products or pricing tiers, your chatbots can note it, collecting this data for use in future sales or marketing interactions.
2) Generate auto-responses.
Another way to use chatbots is to configure automatic responses. For example, you can create a boilerplate dialogue that is triggered any time a customer takes a particular action, whether that's adding an item to their shopping cart or navigating away from the checkout page.
How do auto-response triggers help you generate leads and boost sales? Again, think in terms of upselling or cross-selling. Say you have a company that sells men's shaving equipment. Your chatbot can be programmed to automatically prompt customers who add a razor to their shopping cart to stock up on aftershave or beard oil, as well. Doing so can help increase average cart value or at the very least plant a seed for those customers to come back for their future shaving needs.
3) Provide instant customer service.
Your chatbots can also be programmed to respond to some of your most common customer questions, concerns, or complaints. 
Let's go back to the example of our men's razor company. If your customer service team discovers that customers have a lot of questions about cleaning and maintaining their razors, you can ensure that your chatbot is ready to offer the right guidance. This allows for on-demand answers that don't force your customers to actually wait in line to speak with a live representative.
4) Personalize your customer service experience.
One of the many values of chatbots is that they can synthesize huge volumes of data instantaneously. This includes data from your CRM software, ranging from customer names to previous orders and customer service interactions.
By processing this information, chatbots can personalize the customer service experience, helping your users to feel as though their needs are being attended to in a direct way, not just with stock answers. This sense of personalized service can bolster loyalty and facilitate connection, making purchases and referrals much more likely.
5) Solicit feedback.
Still, another way to use chatbots most effectively is to solicit feedback from your customers. Ask about their customer service experience, their website experience, or their general thoughts about the products and services you're offering.
Not only can this data be analyzed by your sales and marketing team, and used to make long-term improvements, but it also helps your customers feel like their voices are actually being heard and appreciated. This is an important way to foster loyalty and connection.
6) Follow up with precious customers.
Chatbots can be used to follow up with customers about previous orders. Let's think about our hypothetical men's shaving supplier. Say a customer buys a razor, and a few weeks later they return to your business website to check out other grooming supplies. You can trigger your chatbot to automatically engage the customer in conversation, thanking them for their order and verifying that it's met expectations.
In doing so, you can not only increase your odds of another sale, but you can also build brand loyalty that will keep customers coming back to your LLC.
7) Harvest information from your website visitors.
One of the most direct ways to generate leads via chatbot technology is to have your chatbots ask customers for their content information, which can be automatically synced with your CRM for follow-up at a later time.
Customers won't volunteer their information for anything, but you can often entice them with the offer of a promo code or special discount.
8) Ensure full team buy-in.
As you consider different options for using chatbots on your business website, it's critical to look beyond any siloes you have. That is to say, it's important to confirm the involvement of your entire team, including marketing, sales, and customer experience personnel, to be sure your chatbot use is aligned with your lead generation objectives.
There are countless ways to use chatbots but if you try to do anything and everything, you may find that your chatbots are working at cross purposes. Full team buy-in is essential to have a streamlined and focused approach.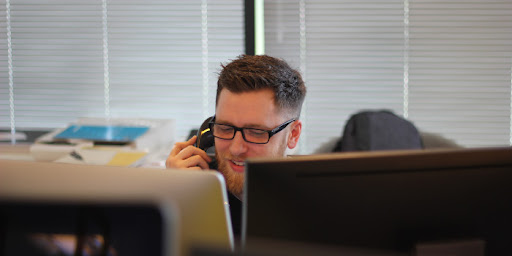 Chatbots are Changing Customer Service
The advent of chatbot technology has changed the way companies think about customer service. Thanks to chatbots, it's easier and more affordable than ever to provide 24/7 care, ensuring your customers get the answers they need instantaneously. And, chatbots can be used to gain the information needed for a successful lead-generation campaign.
Be sure to implement your chatbot strategically, in a way that harmonizes well with your broader lead generation and customer engagement efforts. The right approach can yield a significant boon to your LLC's sales, helping you to generate more leads, facilitate more conversions, and ultimately create bonds of loyalty toward your brand.
Are You Ready To SkyRocket Your Business With Our AI Chatbots
Click The Button Below And Gather Quality Leads With Botsify