To integrate your chatbot with an Instagram chatbot you are required to follow the following steps;
Connect your Instagram account to your Facebook page, and use the same chatbot for your Instagram messaging app. However, you must ensure that the prerequisites for connecting an Instagram chatbot are met.
Activate Your Instagram Chatbot By Enabling Your Settings:
You must have a business account on Instagram. (Follow these instructions to convert your personal account to a business account.)
The Instagram Messaging API connects to your Instagram account via your Facebook Business Page. Check or create a new connection on your related Facebook Business Page.
Instagram leads social media with its better-than-average engagement rates, enthusiastic audience, and high buying intent of its users. Get Instagram likes from a credible source and dramatically boost your brand
You must be an admin of your Facebook business page to proceed with the Instagram setup. An editor will not have access to all of these options.
Steps To Sign Up For Instagram Chatbot:
The following are the steps to build an intrusive Instagram chatbot, make sure you have connected with Facebook
Step #01: Sign Up With Facebook
To use an Instagram chatbot, you must first create a Facebook page and link it to your Instagram business account. Confirm your identification to proceed.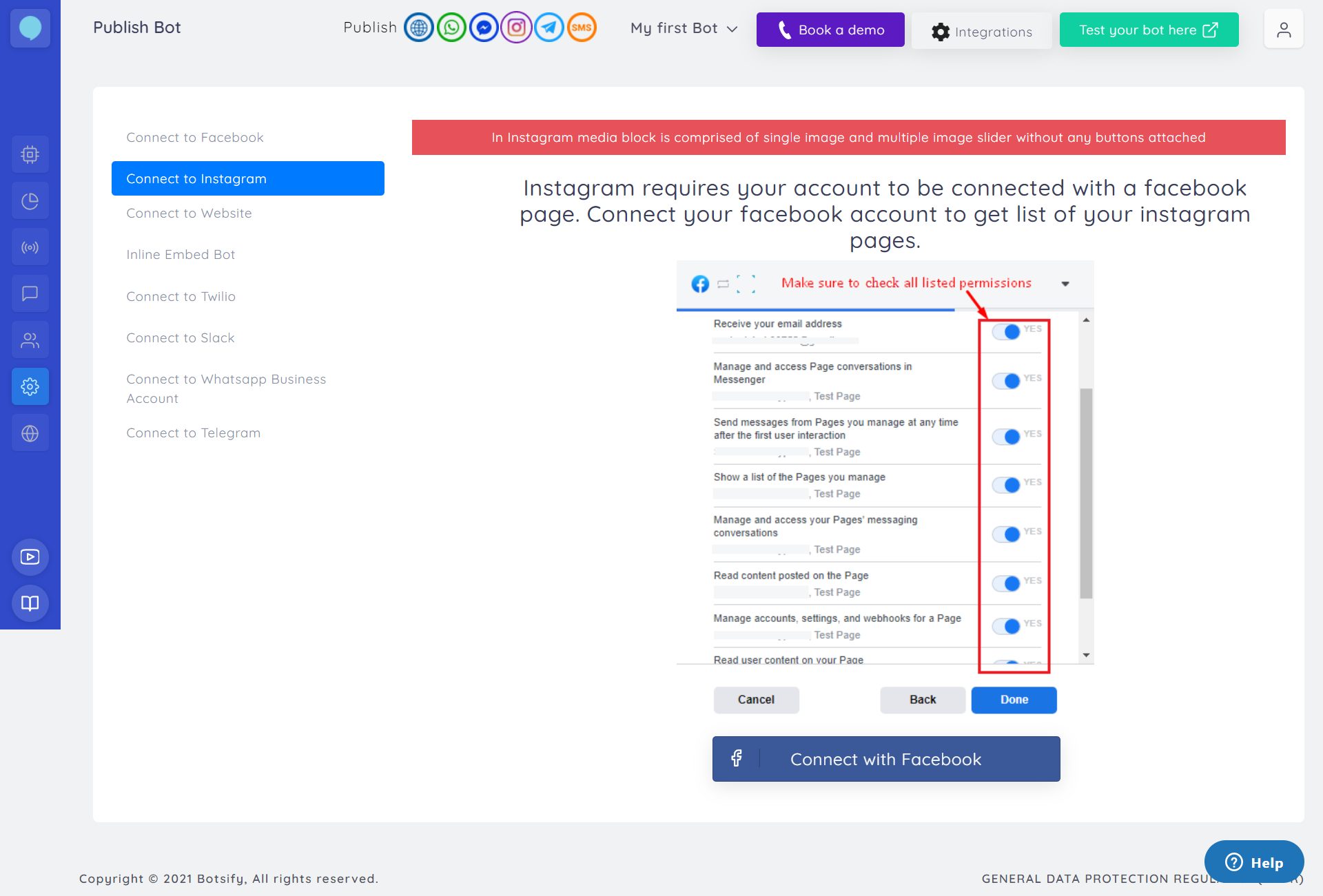 Step #02: Select Your Business Page
You can see the page(s) list down there, after it's connected. You can choose which page(s) you want the chatbot to appear on.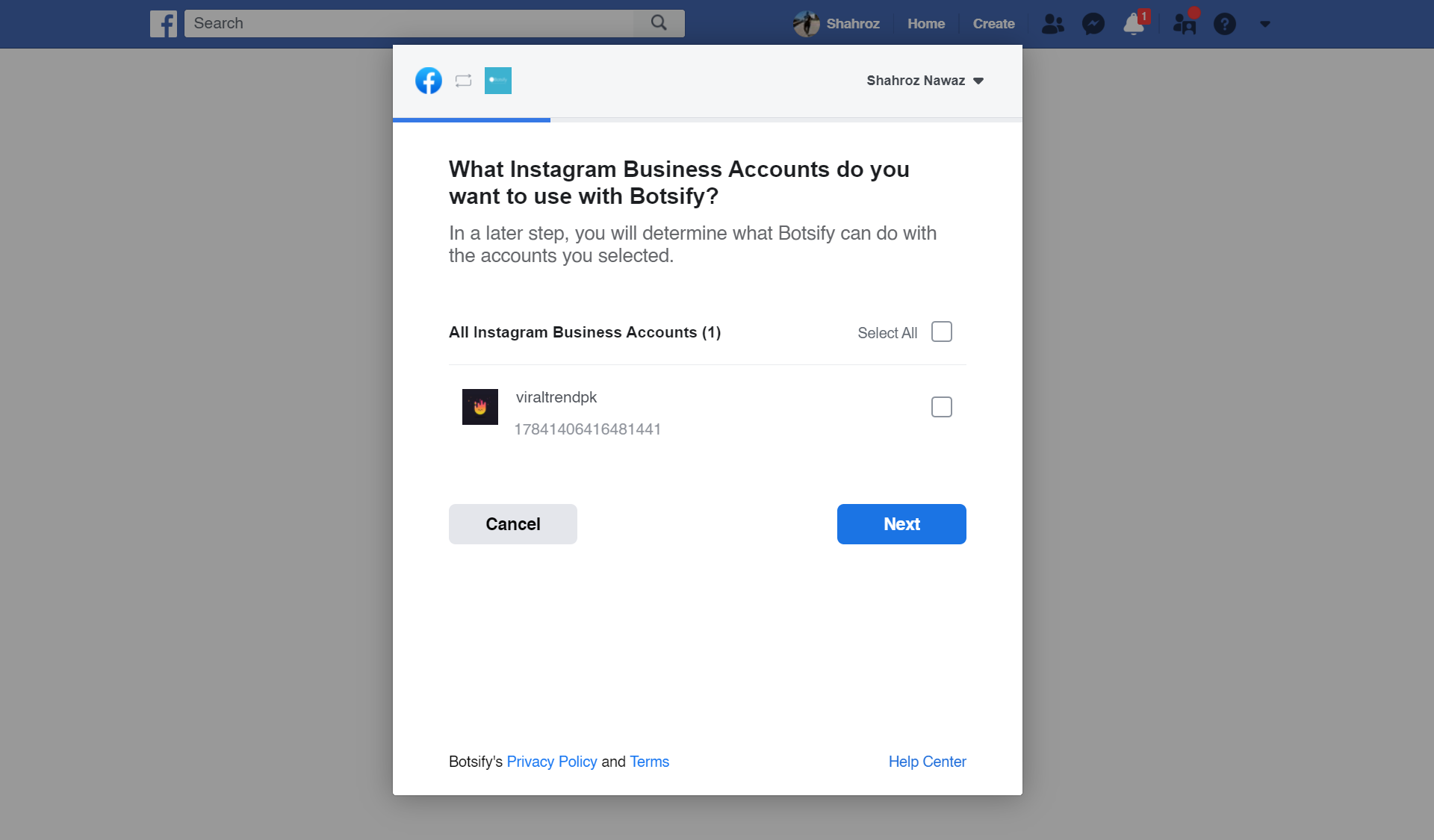 Next, select your Facebook page which do you want to use with Botsify.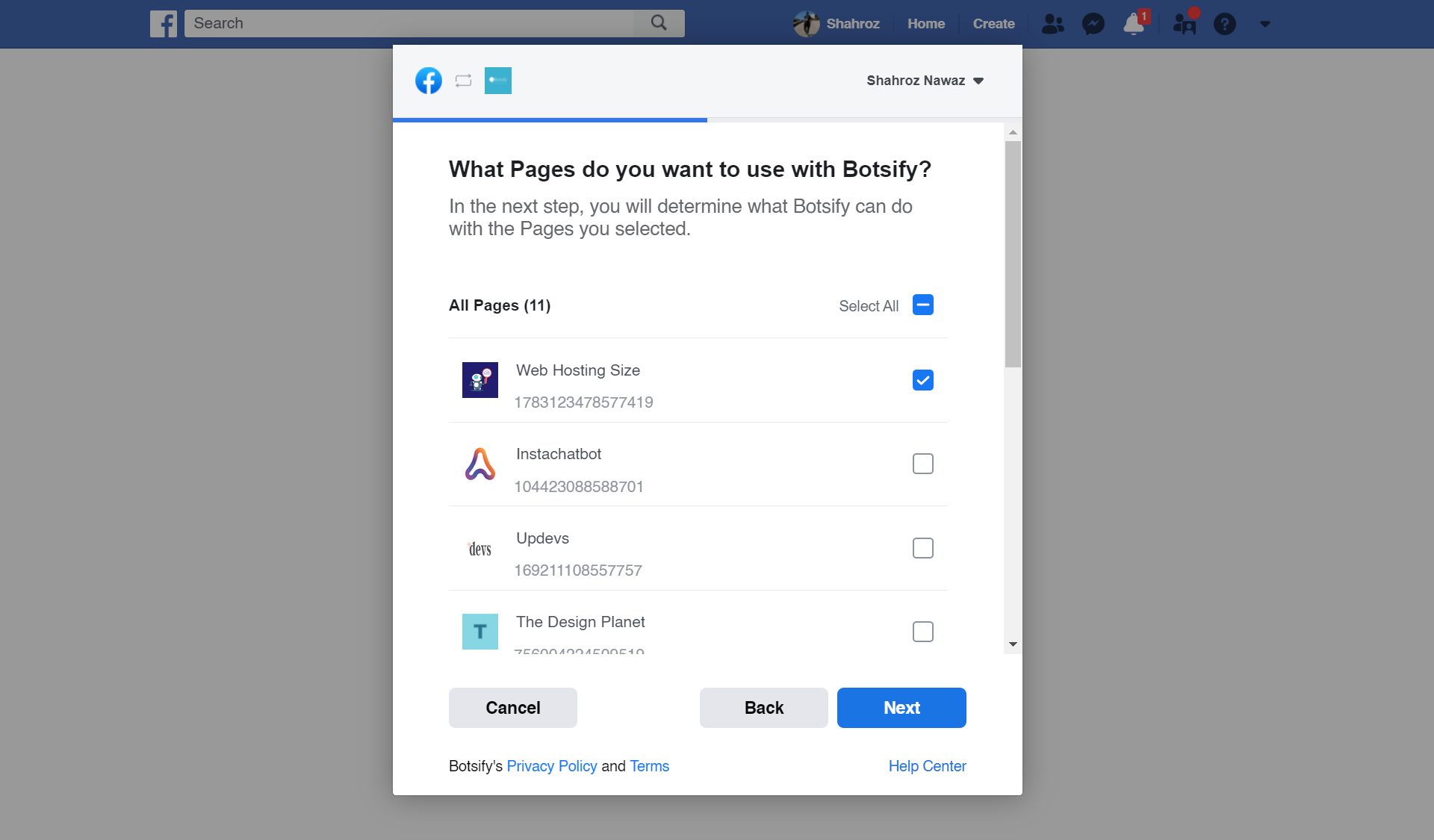 Allow all options; this may aid your chatbot's functionality.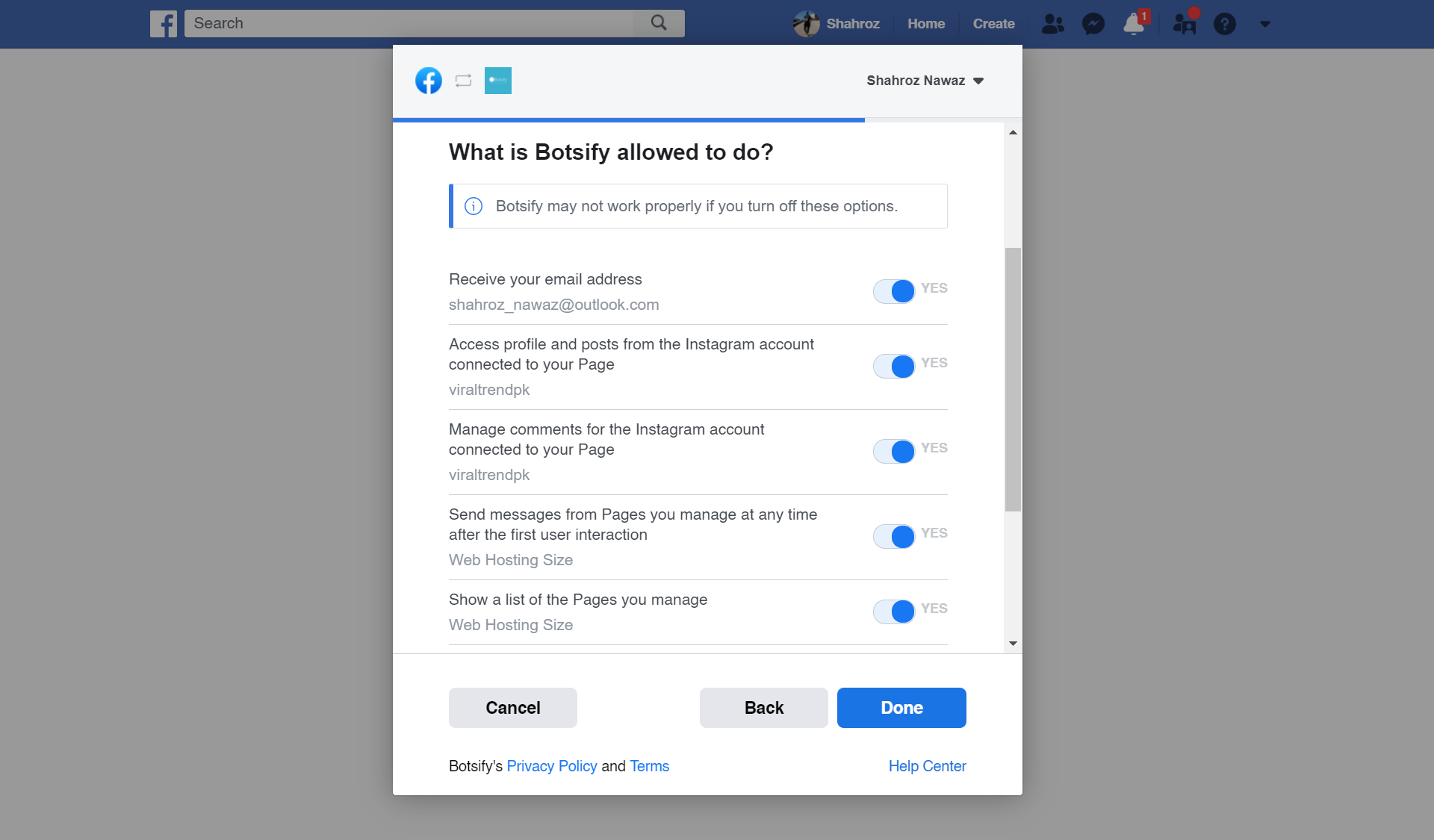 Step #03: Connect Your Instagram Page
You may now easily connect your selected Instagram business page to your Facebook profile.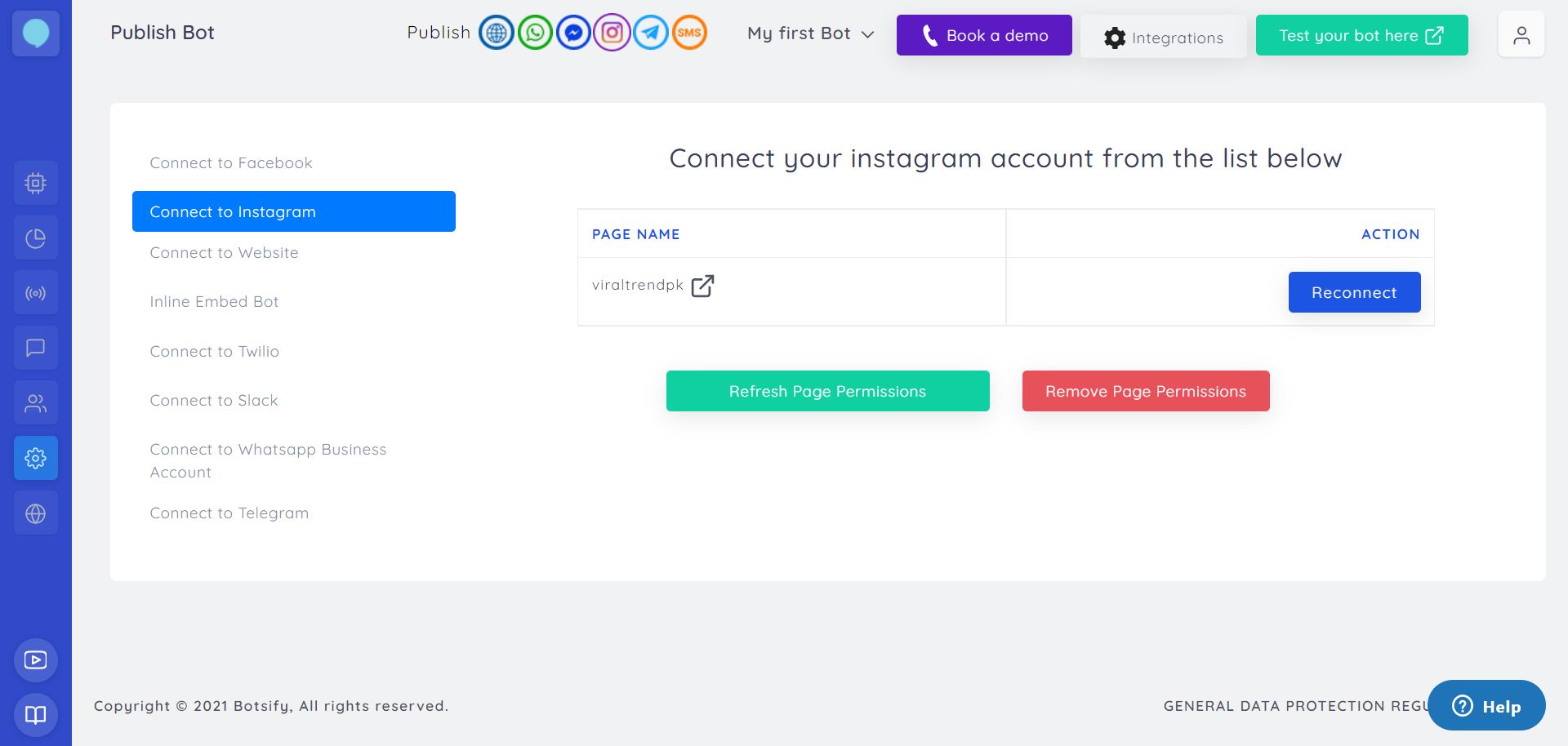 Step #04: Allow Messages To Access
Go to your Instagram business account, then tap "settings", then reach to the "privacy", at last turn the toggle on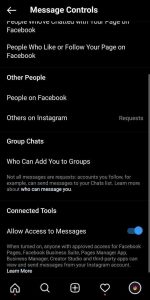 Step #05: View Dashboard
Instagram chatbot's dashboard is visible. Now you may customize your bot to meet your specific requirements. Make your chatbot more appealing by including dialogues and visuals.