There are quite a few things to keep in mind when optimizing your website for search engines. There are, of course, the basics: producing helpful and relevant content and a user-friendly design. In short, an overall outstanding user experience (UX). However, there are also other contributors to getting great search engine results pages (SERP) rankings. Long-form content is one of those.
Various studies have looked at the relationship between content length and search engine results pages (SERP) rankings. And, the conclusion seems to be that long-form content does perform better. But, while there is clear evidence showing that longer is better, the exact reasons behind such a trend are still vague.
One possible explanation could be that long-form content is better optimized. Another, that it's more likely to earn links. Finally, page dwell time also plays a role. All this shows that investing in the production of long-form articles really does pay off.
So what does this mean for brands? Is there an exact number of words you should target? Well, there's no consensus about that. But you can expect to fare well with word counts that range from 2,000 to 2,500.
Of course, keep in mind that not all long-form content is good content that will help you rank better. If you want to secure the top positions on SERPs, you'll need to create something that generates backlinks and social shares. Furthermore, you'll want to ensure that what you publish truly is helpful and valuable. 
So, are you ready to roll up your sleeves? If the answer is yes, these are the top tips on using long-form content to boost your rankings.
1. Know Your Target Audience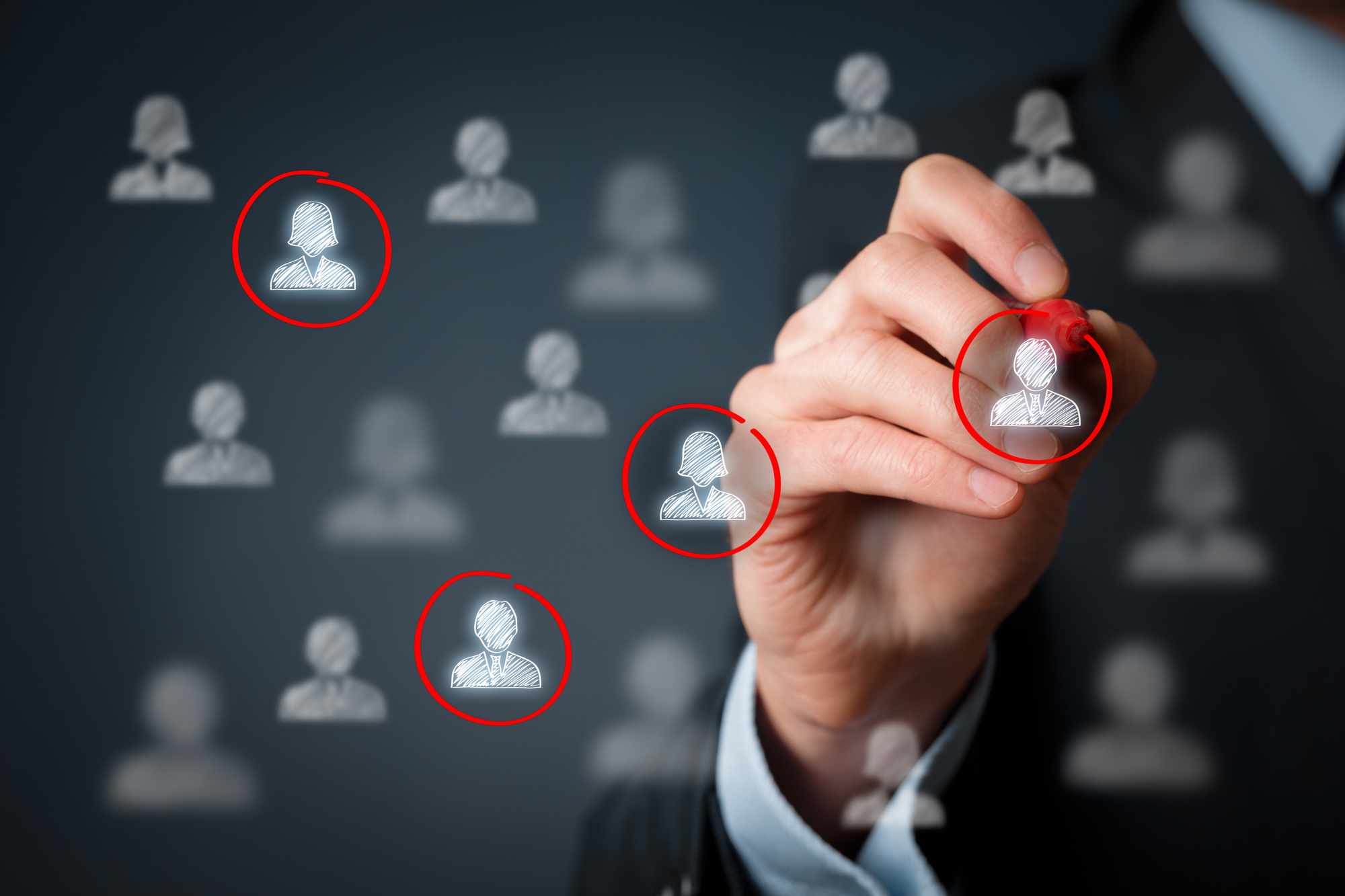 Source: depositphotos.com
First of all, to boost your rankings and widen your reach, you will need to narrow things down. 
You can't appeal to absolutely everyone, attract all age and demographic groups, and rank for all possible keywords. That's impossible. More importantly, it's unnecessary if you're running a company blog.
Instead, to achieve high rankings, you need to write about the things that will attract your target audience. Try to create content that they will find interesting. Go for industry-related topics – these will bring in visitors that could eventually become your customers. 
In highly competitive industries, concentrate on specific issues that haven't been intensively covered. Choose niche topics, but still, make sure that they have a satisfactory search volume and are of interest to your target audience. This simple trick can give you initial visibility and something to build on.
Of course, to find the best content ideas, you'll need to get to know your potential audience. 
For a great content strategy, you will need to address your audience's concerns. Answer their questions with relevant, thoroughly-researched articles written by knowledgeable, experienced writers. 
If a person comes across your website, realizes they haven't found what they were looking for, and leaves right away, it will ruin some very important ranking metrics. Therefore, it will make winning the top SERP positions practically impossible.
2. Conduct Keyword Research
To reach your prospective audience and meet their needs, conduct meticulous keyword research. Find out what they search for and what sort of searches can bring them to your blog.
Keyword research and optimization is a demanding process. It requires dedication, but the results can be rewarding. You're not only going to get inspiration for new content ideas, but you'll also get insights into the exact phrasing you should use to maximize your SEO efforts. Simply put, the more you use the exact words that people tend to type in their search engines, the bigger the chance to rank for those terms. 
However, don't go over the top with this. Stuffing your long-form content with keywords risks damaging the actual value of the article, yielding the opposite effect of what you're after. A simple rule of thumb for using keywords in articles is: if it looks unnatural – don't do it. If it's going to make your piece unreadable – definitely don't do it.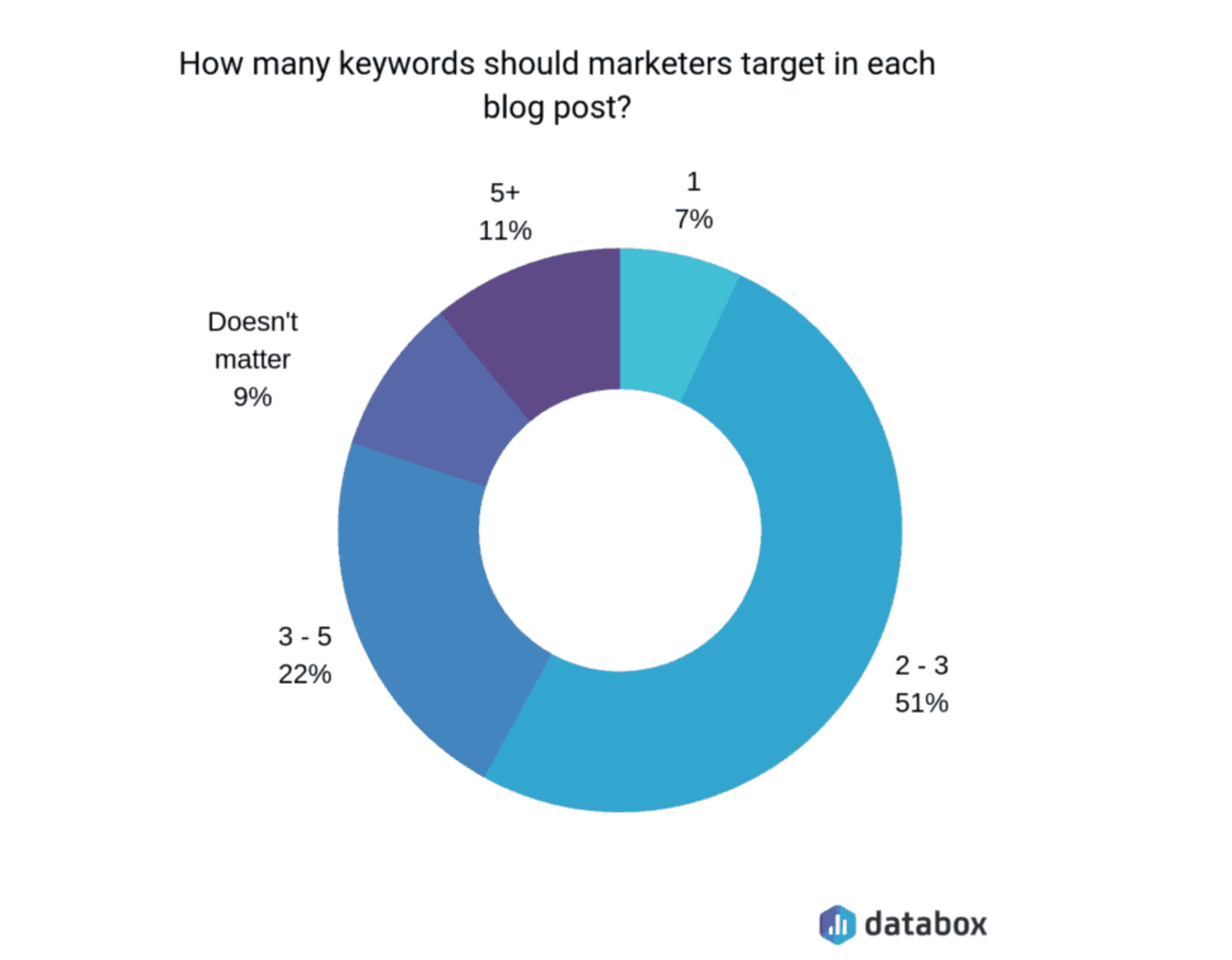 Source: databox.com
Interestingly, over 70% of SEO specialists think you should only include 2-5 keywords per post. It's essential that you use them in strategic places that'll help you boost your rankings. These include the title, subtitles, introduction, meta description, or title tags.
Furthermore, there is an increasing tendency for search engine algorithms to focus on semantics and user intent instead of exact matches. So the lesson remains the same – it's vital that users find helpful, valuable, well-targeted content. So if you can naturally squeeze in a keyword or two, then definitely do it. But never at the expense of value or readability.
3. Pay Attention to Formatting and Design
Making your site easy to browse and your articles highly readable are the two vital UX concerns for every blog owner. This is especially important in the case of long-form content. Users' attention spans are getting shorter and shorter. Therefore, you need to make sure there are no distractions or obstacles that'll make it harder for them to stay on the page.
There are several things you need to pay attention to in this respect. First and foremost – page loading speed (especially if your pages load bit by bit as users scroll down). You'll need to optimize the images, remove all unnecessary design elements, and unclutter the code to boost your website's performance. 
Moreover, your content needs to be easily scannable. Most people won't read every word of an article, and they need to be able to effortlessly find what they want. That's why you'll need clear and informative subtitles and a table of contents. It's also not a bad idea to add jump links, as this helps take readers to the paragraphs they're interested in. 
If a potential customer comes across your piece of content, you want to do everything in your power to keep them reading as long as possible. If they get discouraged because it takes too much time to find the parts they need, they may leave very quickly. And that's exactly the kind of user behavior that destroys your SEO.
4. Stay Fresh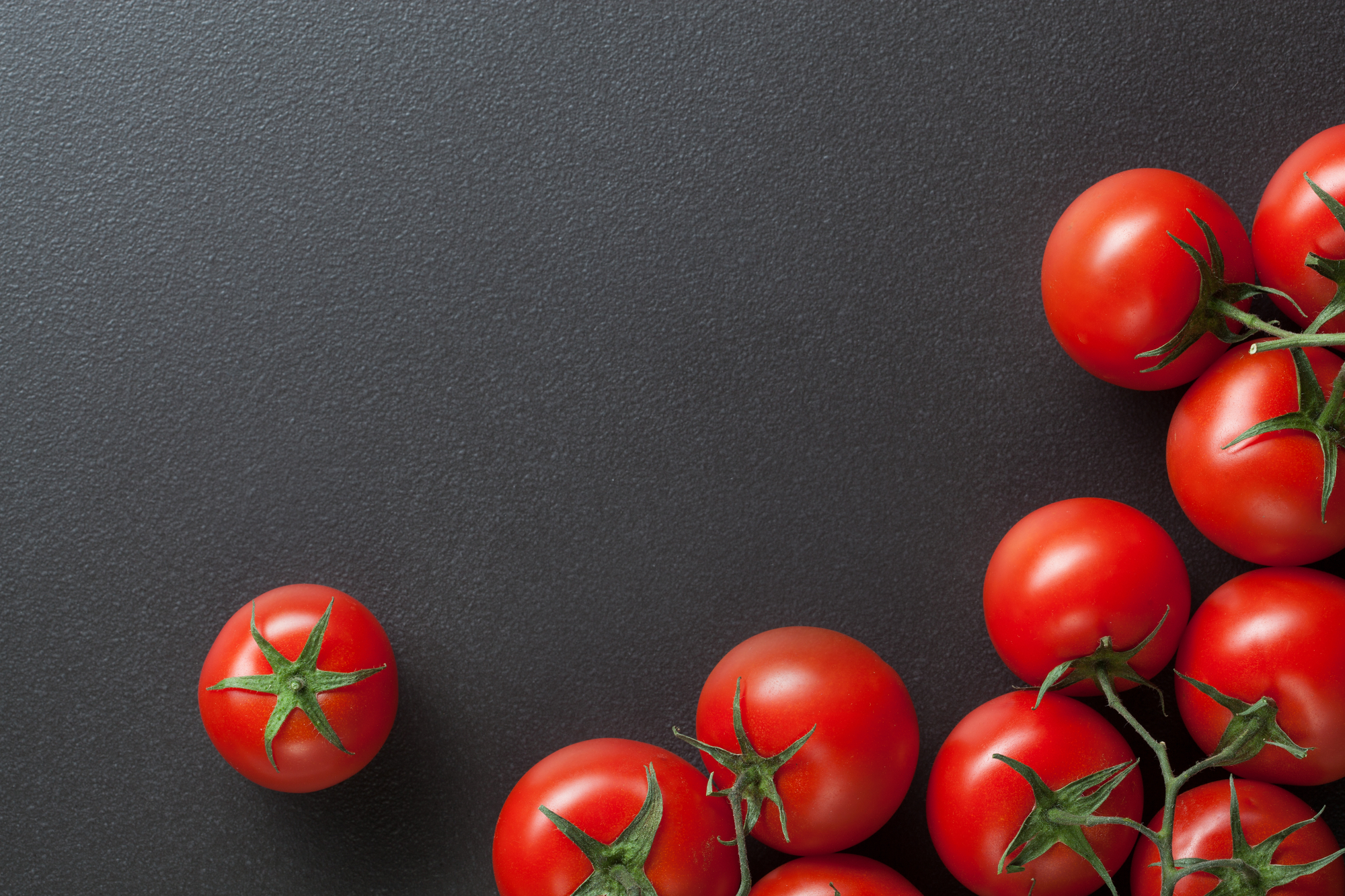 Source: depositphotos.com
Another parameter that Google takes into consideration is the freshness of your content. 
Generally, it's a great idea to produce evergreen long-form content. These pieces use time to their advantage to boost authority and earn backlinks and social shares. However, to use the full potential of this kind of content, you will need to update and refine it whenever you have the opportunity.
There are many ways to do this. For example, you can update the articles with new data, new stories, or comments on related current events. Don't forget to share the updated piece on your social media and let your followers know what sort of new info they can expect to find inside.
5. Employ Internal Linking
Last but not least, remember that the best way to use long-form content to boost your rankings will be to treat it as an entry page for the rest of your site.
Once they're already on your website, you'll want to direct your readers to other related pieces that could appeal to them. Remember, the more time they spend browsing your site, the better your SEO results will be.
Even more importantly, if you connect your pages via internal links, it'll make it easier for Googlebot to crawl and index all your pages. Finally, the authority every page earns is partly transferred through these links to the pages they lead to, so making the most out of this fact is a definite must. 
Examples of Long-Form Content Done Right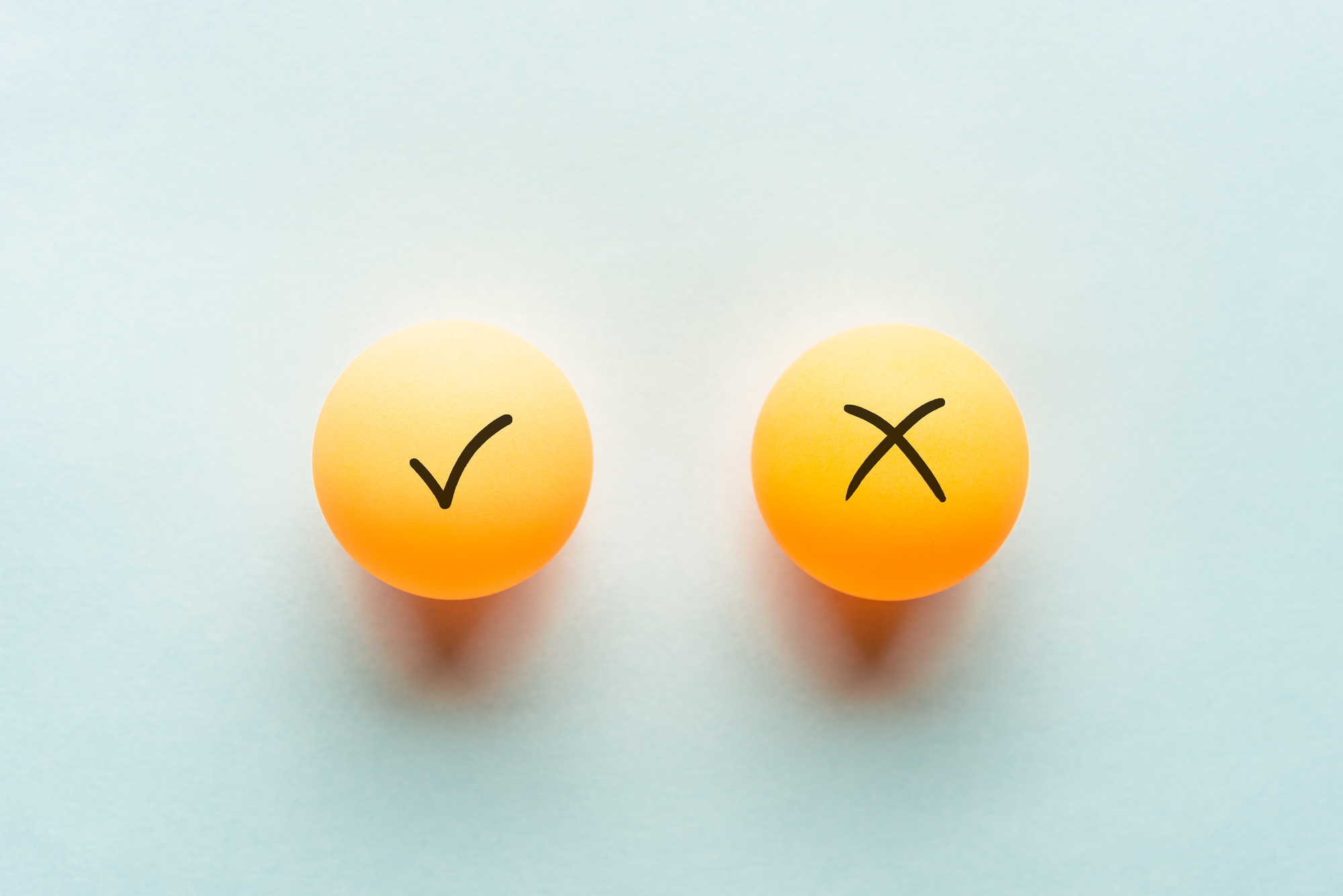 Source: depositphotos.com
There are many other ranking-boosting tricks you can use when creating long-form content. These include optimizing meta descriptions, URLs, or headlines, as well as utilizing multimedia, inserting social buttons, making pages mobile responsive, and much, much more.
But instead of going through all of these, let's take a quick look at a few examples of long-form content done right. All of the blogs below have done a great job creating content that helped them get to the top rankings in various niches. So, it's not a bad idea to look to them for some general inspiration. 
Neil Patel
Let's start with a household name in the world of marketing – Neil Patel, an all-around digital marketing expert. His site occupies top SERP positions for a broad range of terms – from "how to get more traffic" to "what tools to use for keyword research." For the latter, he even manages to win Google's featured snippet. This comes as a result of long, meticulous work on every aspect of his content and his website.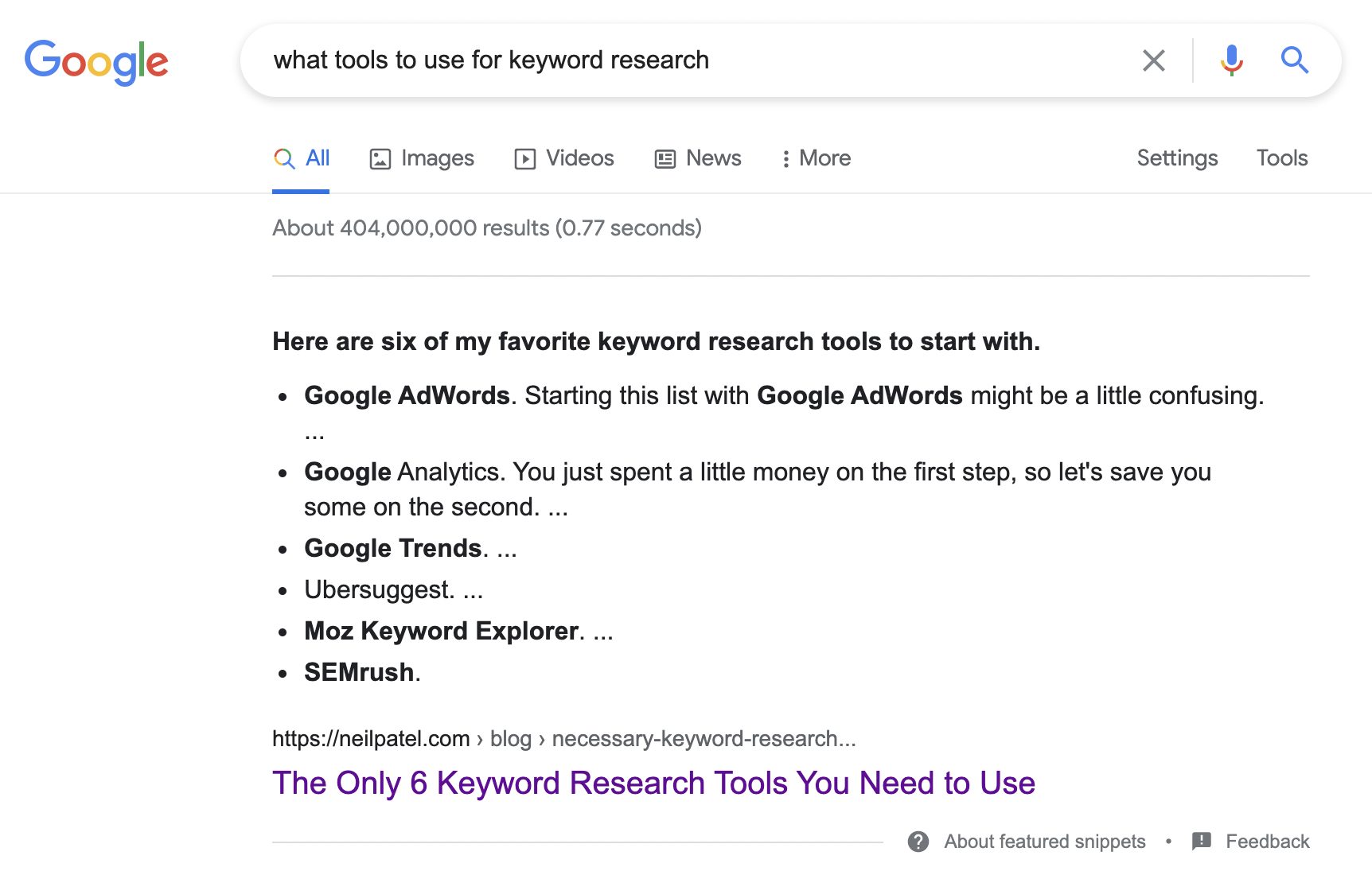 Notice how he formats the article using short, concise paragraphs. He keeps the content carefully partitioned and on point, focusing on the steps you need to take to fulfill concrete goals. All his articles are easily scannable and packed with multimedia to help illustrate the points. 
If there was a website that SEO students should dissect to learn the anatomy of SEO-friendly content, it would be this one.
 Each Night
What makes Each Night a great blog is its top-class, science-backed long-form content. However, compared to Neil Patel's website, it covers a more specific niche, and it doesn't have such a huge prominence. For this reason, the writers have to focus on methods that suit these circumstances.
For instance, they write about some very narrow sleep-related topics, such as the number of calories you burn sleeping, or how to choose a hybrid mattress if you're a side sleeper. This is important because the search volume for these queries is significant and competition is not too tough. Consequently, the brand has a fair chance of occupying a place on the first SERP for these searches.
Once a user has landed on Each Night's website, internal links lead the intrigued visitor around and keep them engaged. This SEO tactic additionally boosts their traffic and rankings.
Other than that, the blog is full of valuable industry-related content that addresses actual problems of their target audience and helps them find solutions. This is a great way to ensure the growth of a blog to its full potential in the long run.
 Elemental Labs
Elemental Labs specializes in creating electrolyte drinks for professional and enthusiast athletes. What's interesting about them is that they take an exclusively science-based approach to everything they do. Following this strategy, they've turned their blog into a valuable resource for a well-targeted audience. This includes people looking for concrete, research-backed information on nutrition, training, and hydration.
If you look at their blogs, such as this one about electrolytes and intermittent fasting, you'll identify several successful tactics: 
Each piece of long-form content is signed by an author. Their qualifications and experience are clearly displayed, building authority and driving consumer trust.





Source: drinklmnt.com

The articles have a clearly indicated research section with relevant links and explanations. This allows potential customers to check each claim for themselves.

Finally, the brand actively engages with potential clients in the comments section. They truthfully answer questions and are open to discussion. This approach fosters a culture of transparency, showing that their objective isn't to trick consumers. Instead, it's to help them attain their health and fitness goals.
Ecopreneurist
The one thing to keep in mind when coming up with a long-form content marketing strategy is that text isn't always the best way to keep web visitors' attention. Yes, it's an irreplaceable format in SEO. But, it can also be tedious to read – especially if you're writing long pieces.
For this reason, it's not a bad idea to find ways to make your long-form blog posts more engaging. Ecopreneurist does it very well.
If you look at their electricity prices comparison post, you'll see that it's a chunky article, counting more than 2000 words. But, because it uses a variety of multimedia formats, it manages to be both informative and engaging at the same time.
For example, the feature image of the article includes an interactive applet. It lets users take a quick test and get the most relevant quote for their needs. Further down, the writer provides tables and charts to illustrate their points.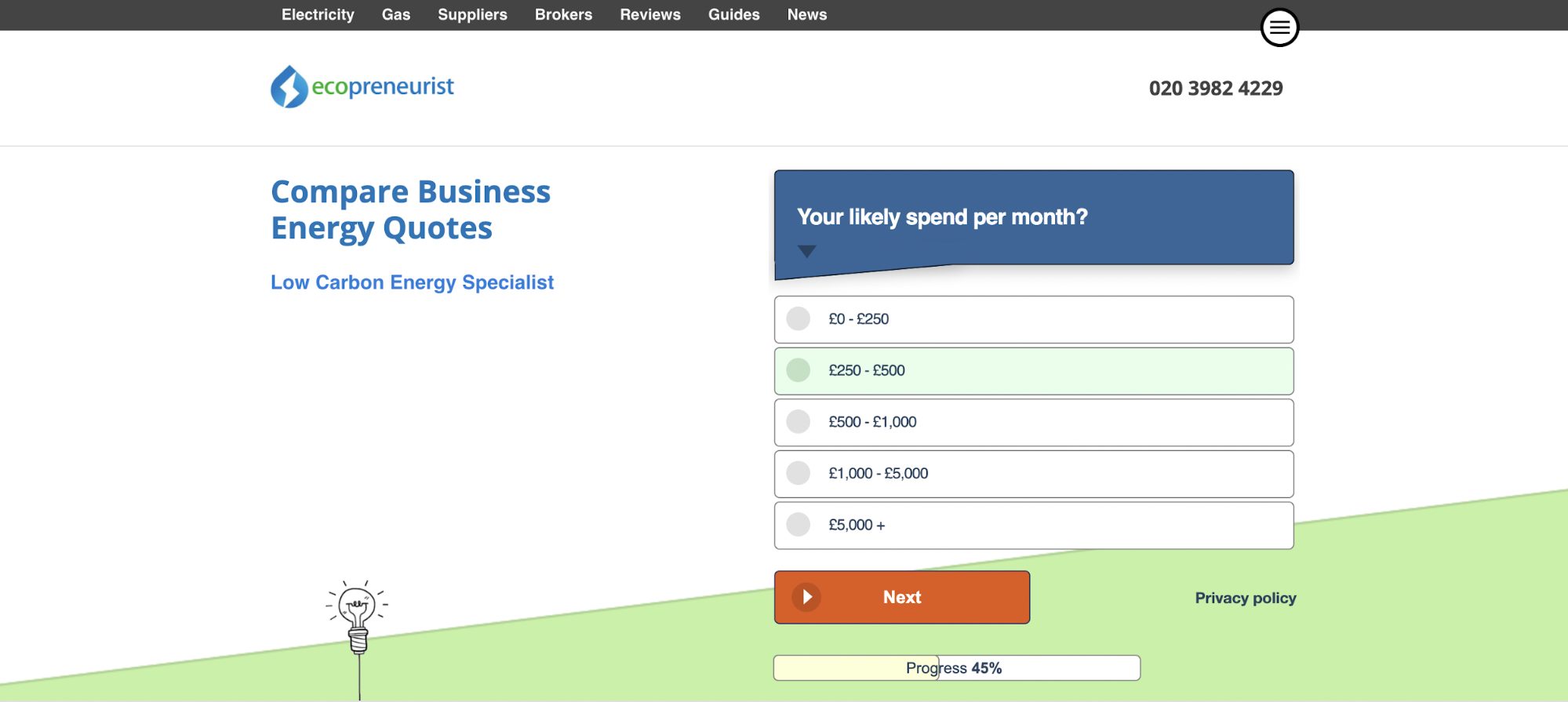 Source: ecopreneurist.com
Then, of course, there are the comparisons, as well as a detailed FAQ section. Both of these answer potential client inquiries, making it more likely for them to spend longer browsing the page and website (boosting the site's SEO and increasing the chances of a conversion).
These are all excellent methods for keeping readers engaged, seeing that they're both visually stimulating and valuable to the brand's target audience. If you're looking to invest in more long-form content for your blog, it's definitely a strategy worth implementing.
GILI
What about brands operating in highly competitive industries? Well, GILI may have the answer. The stand-up paddleboard manufacturer has a rich blog section. However, in addition to using written content to reach relevant audiences, it also makes sure to fully optimize their posts.
And one of the ways they do this is by targeting common inquiries to win the People Also Ask (PAA) box on Google.
If you take a look at the end section on their post about finding the best inflatable paddle boards, you'll find a variety of keyword-optimized paragraphs that offer high value to consumers interested in purchasing a SUP. They're concise, to the point, and properly formatted. And, most importantly, they turn a standard long-form article into a complete guide on paddleboard shopping.

Source: gilisports.com
Waitbutwhy
Finally, let's take a look at the remarkably amusing Waitbutwhy. It's different from the previous examples since it's not a company blog nor an affiliate site. It doesn't follow a particular niche, and it's hardly imaginable that the author has ever bothered himself with making his content SEO-friendly.
It's difficult to pin down the exact area of interest of Tim Urban, the creator of the website. Let's just say he ranks first for "how to pick a career," second for "AI revolution." And you can find his site somewhere on page two of search results if you type "Trump-Biden debate," which is ridiculous, considering that this is probably one of the hottest trending topics globally.
Most probably, Tim didn't think about any of the widely acknowledged tricks to boost his rankings. What made his content "optimized" for search engines was his style and his brightness. And, of course, the new perspective he offers on broad and serious subjects. It keeps you engaged, and it's obsessively well-researched. In short, it's extremely informative while remaining a lot of fun at the same time.
Final Thoughts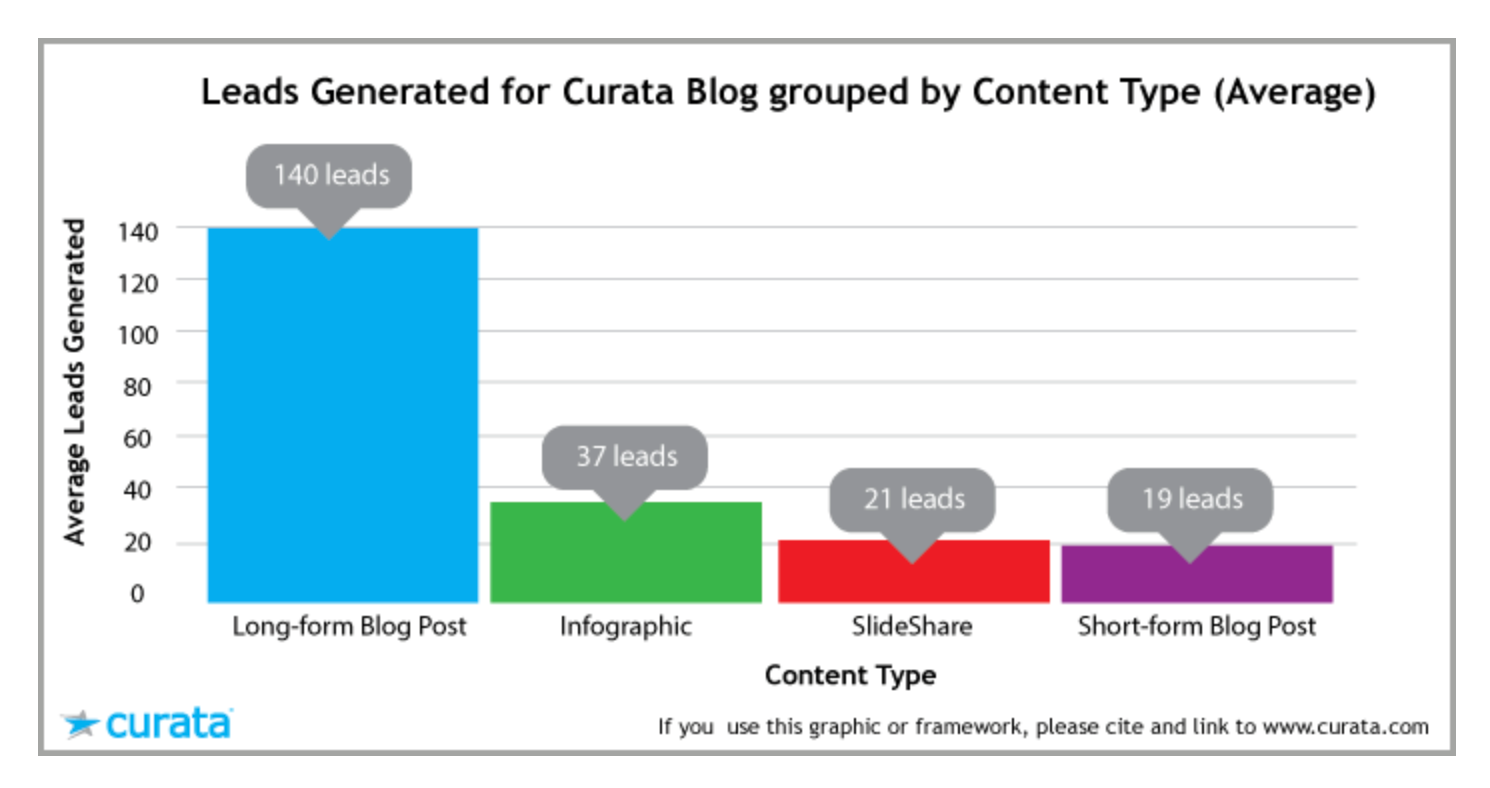 Source: wholesomecommerce.com
So, what would be the most important lesson for everyone trying to affect their Google rankings with long-form content? 
The only way to do this is with actual interesting, quality content that people will read and like. 
There are tips and tricks you can use to give your website an additional little push. But, those are only supplementary. These tips can be seen only as a signpost that should show you a general direction, not guide you through every step of the way. Find your voice, focus on quality, and let your genuine interest in the topic shine through every post.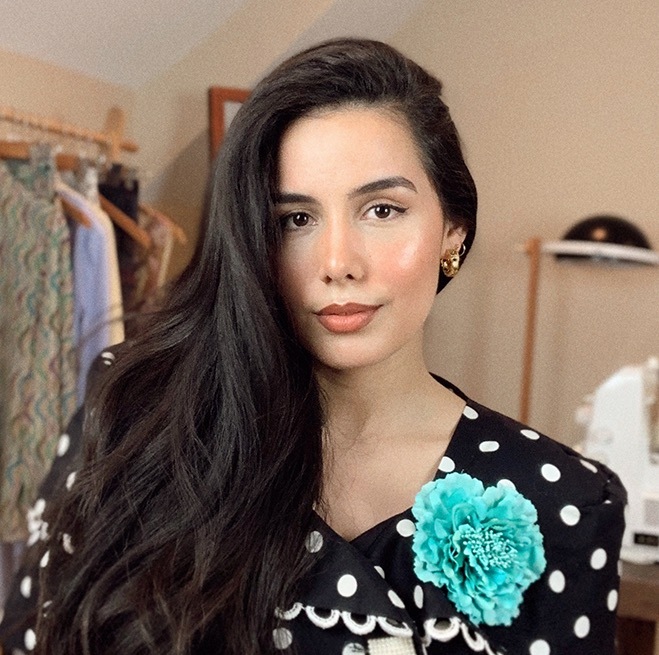 Fabi Pina is the Content Director at Startupresources.io. She writes about startups, with a focus on branding, design, and digital marketing.