Earlier this year, customer experience (CX) expert, Annette Franz, dropped a truth bomb in an article she wrote for CX Network. It goes something like this:
"In a world where products and services are becoming more and more commoditized, customer experience is the only true and sustainable differentiator. That means that customer experience leaders have a lot of pressure on them to 'get it right' from a variety of angles."
Well, we happen to agree with Annette's opinion, and hence this blog. Here, we're discussing 10 different tips you can keep in mind that'll help you build a holistic customer experience strategy in 2023.
Let's dive in!
1. Map the customer experience
Your customer's journey with your brand begins much before they make a sale. It begins with the first introduction to your brand and then every interaction they have with it (including touchpoints like websites, ads, etc.).
To understand how you can create an effective customer experience, begin by identifying all your customer touchpoints and the impact you think they'll make. Then address what's the scope of improvement. And how to manage customer expectations.
Some experts even suggest reverse engineering the entire process. "Steve Jobs advocated starting with user experience and then moving back to technology,'" says Nadzeya Sankovich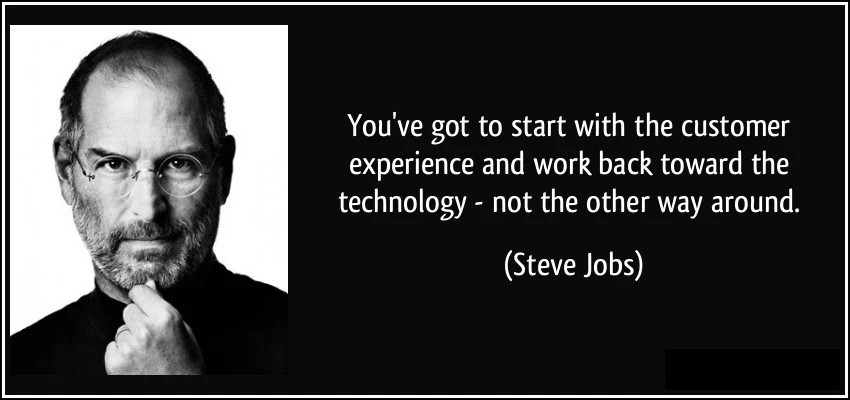 "This approach can work for your company as well. For example, you might begin by analyzing your brand's customer journeys. Put yourself in the client's shoes. Where are the opportunities to make a great impression? (For example, for Amazon, this is early delivery)."
Oh, and don't forget to align the user journey map to align with your business goals.
2. Get personal
Your customers can only remember your name if you remember theirs. And the same goes for other aspects of your business, too. What we're trying to say is it's time to personalize your customer outreach efforts by:
Planning and creating content they'd like to read
Practicing sales techniques like ABM (account-based marketing).
Sharing personalized
Keeping their pain points in
Addressing them by their
Delivering contextual support.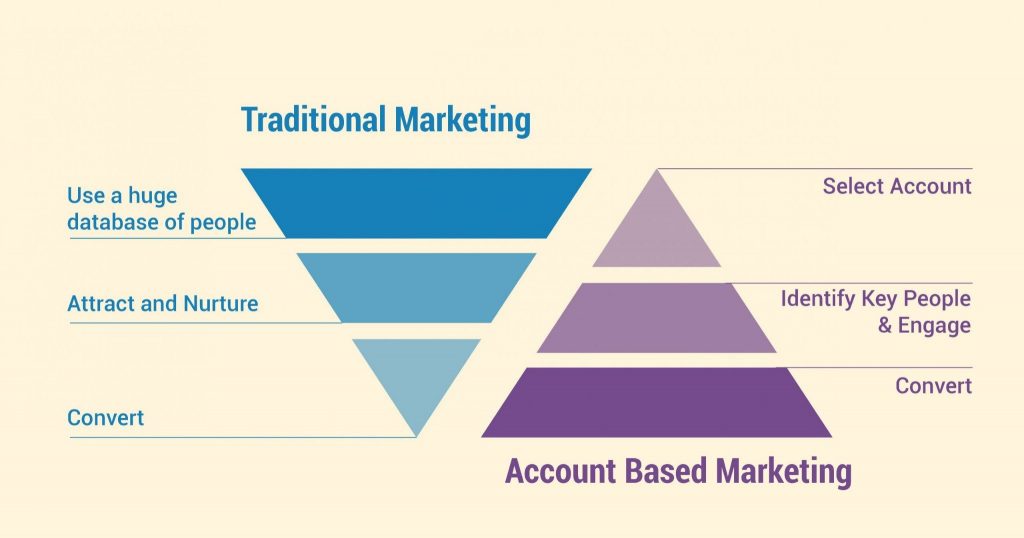 Don't underestimate the power of a personalized experience. It's a tried and true methodology for boosting customer loyalty. It nips bad experiences in the bud. Plus, loyal customers are repeat purchasers. What's not to love?
3. Customer support should be at the forefront
Your customer support is one of the most important touchpoints your customer comes across. So it needs to be top-notch to deliver a top-notch customer experience and improve customer satisfaction.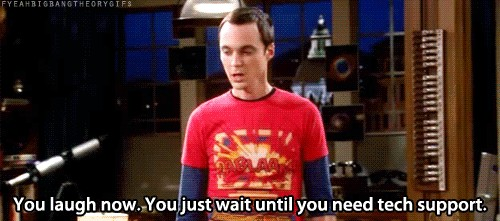 Here are a few ways you can deliver excellent customer support (according to experts):
"Understanding languages your target customers speak and identify regions where multilingual support is necessary to tailor your translation " (Simon Bacher)
"Open up a Slack channel with customers for onboarding, activation, and support can lead to a very delightful customer " (Joydeep Sen Sharma, teams at CastAI, Bigeye, and testRigor use this strategy too.)
Other things you can consider are:
Provide educational material to customers for their use cases (this is something PandaDoc does extremely well by offering team-specific video training and content).
Make your customer support extremely well-versed with your product/service so they can understand the troubles customers face and quickly guide
Invest in customer relationship management (CRM) software, so your executives can provide contextual
Are You Ready To SkyRocket Your Business With Our AI Chatbots
Click The Button Below And Gather Quality Leads With Botsify
4. Be upfront about your terms and conditions
One of the best ways to make your customers happy is to communicate with them every step of the way about the processes you have.
For example, if it takes you a week to deliver a product, let them know that instead of letting them play the guessing game. This simple step avoids anxious or hesitant customers.
Before they go ahead to purchase your product, highlight on your pricing page all the product features they get within that amount. Or, you can ask them to opt-in for a free trial so they can learn about the product's features themselves.
And after they buy your solution, send them an email to keep them in the loop. Share details about the processes you have and updates (if any). And, of course, what they can do to make their experience well worth it.
For example, here's Grammarly introducing a new feature (Grammarly GO) to its premium users.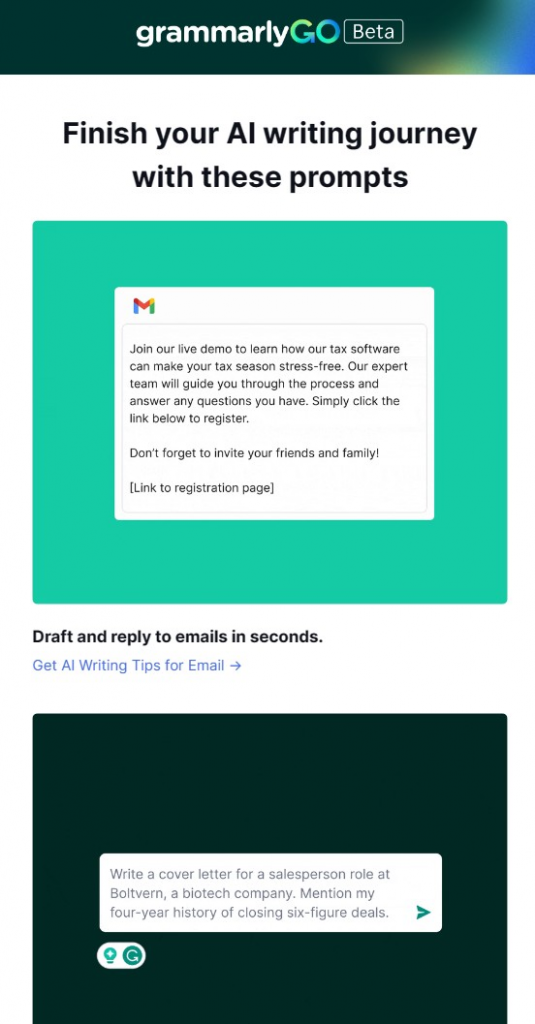 P.S.: Grammarly is also excellent at keeping existing customers engaged by sending them
personalized analytics. That's to say, they'll send you your weekly word count, areas of improvement, common mistakes, accuracy, etc., in their weekly emails.
P.P.S.: Keeping customers informed about your company's terms and conditions and the exact uses/downfalls/benefits of your product is especially important. And if you work in a critical industry like healthcare, it's an even higher priority.
Consider Henry Meds as an example, where transparency is deeply rooted in their core values.
They offer breakthrough medications for weight loss but prioritize keeping customers well-informed and satisfied with every step of the process.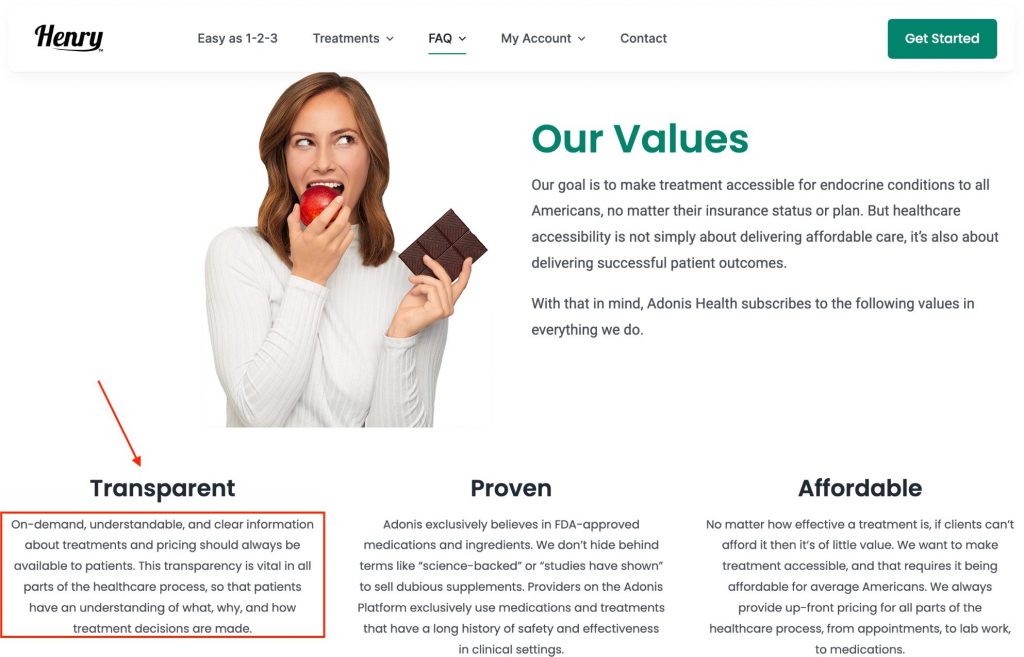 But they don't just say it. They practice what they preach. How?
Outlining their process in three simple steps to reduce friction in the buyer's
Offering transparent and easy-to-understand pricing
Sharing detailed FAQ pages with pertinent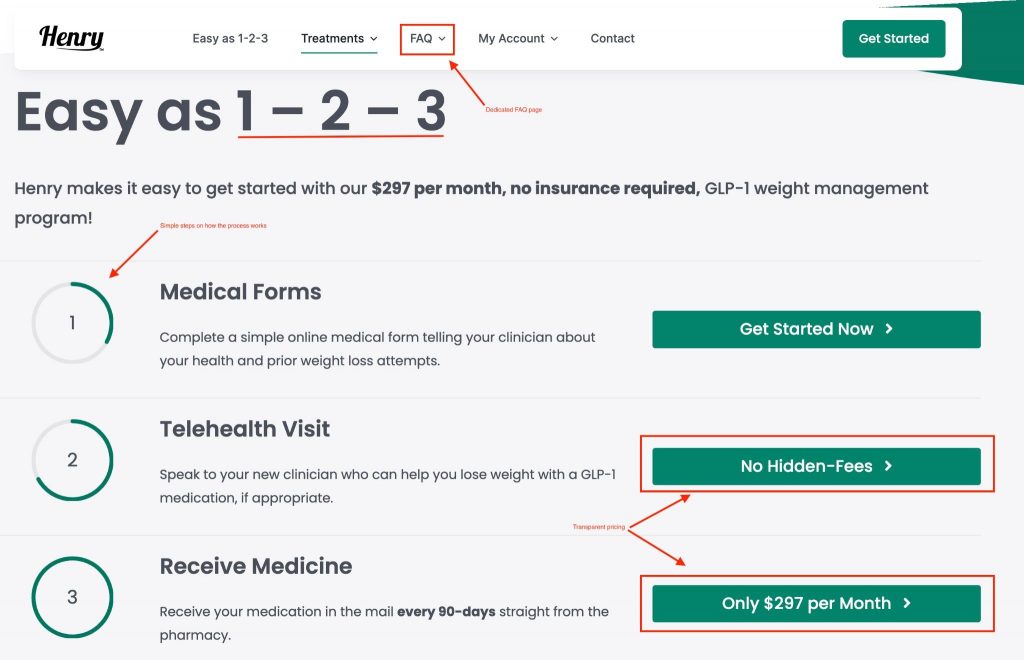 5. Provide value to your customers
Delivering customer experience is one thing. Delivering a customer experience such that customers end up remembering your brand is a different thing altogether.
And the only way you can get customers to remember your brand is by providing value to them.
For example, if your customers have already opted to be a part of your newsletter, show them ways they can improve their lives. With the help of your newsletter share:
Personalized recommendations
High-quality research studies
Interesting content
Relevant examples
Exclusive insights
Consider Content Connect as an example. The newsletter is aimed at freelancers and content marketers, so Ashley Cummings, the person behind the newsletter, shares free reports with relevant research.
She also shares expert interviews, recommendations, and whatnot. Plus, it's all for free, so readers don't have to second-guess opting in.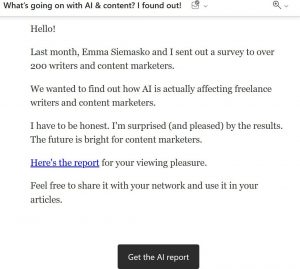 6. Get customer feedback
There's no better way to deliver a great customer experience than to ask your customers exactly what they want. Here's how you can do this:
Send out surveys to get their insights (You can offer free rewards or host giveaways to get them to become a participant.)
Hangout in the community forums and social media pages where they hang out to understand their pain points, likes, and dislikes about your
Ask sales and customer support teams for their insights about the most common questions, concerns, and areas of improvement. This would help as clients are the most honest towards customer-facing teams. Consider the option to hire a virtual assistant to simplify your tasks.
7. Be ready to adapt
"Always, always, always meet your customers on their terms," says Nick Matthews, CEO of Stillwater Behavioural Health.
"You may have certain blanket processes and protocols, but you should be shifting those with each customer to meet them on the terms that make them feel comfortable. By doing this, you're tailoring the customer journey to each individual and offering the personalized service experience that each customer wants and needs."
"Some customers work slow, some work fast, some need a push, while others want you to be relatively hands-off. Whatever makes your customers happy and comfortable — adapt and work accordingly," he further elaborates.
This strategy might be a little difficult to enforce if you're a B2C brand, but it works flawlessly if you're a B2B company.
8. Empathy > everything else
Empathy is your one-way ticket to making your customers like you. You'll provide a positive customer experience every single time.
Sure, you can get away with witty responses once in a while. But if your reply to a customer comes from a sarcastic or holier-than-thou place every time, your customers are less likely to like you.
Instead, use an empathic tone when communicating with them (try to understand where they're coming from, provide useful resources, and speak in a simple manner).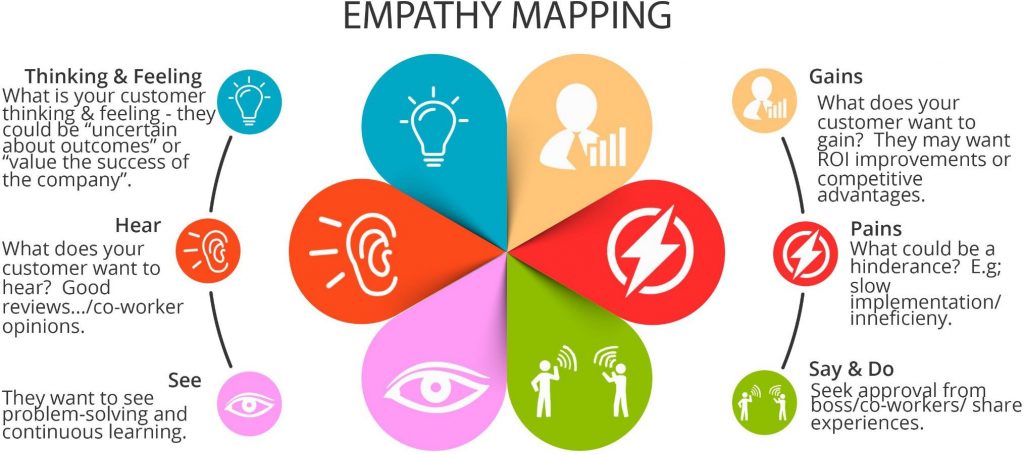 9. Train your employees
Your customer experience strategy doesn't start and stop with your support staff. Instead, every team member of your organization needs to be extremely well aware of how they can contribute to making the customer experience top-notch.
For instance, implementing a well-structured sales playbook can provide clear guidelines on how sales teams should engage, ensuring consistency and clarity in interactions with customers.
To ensure this happens, train your employees with the prompts to use when communicating with potential customers. Then teach them a few ways to delight those prospects with a positive experience.
10. Understand behavioral insights
Lastly, you can truly create a holistic customer experience strategy by tapping into your own data. Find patterns and interruptions, customer likes and dislikes, and look for areas to provide personalized recommendations and insights to match their interests.
An example provided by Mark Varnas, an expert database administrator, is that of Netflix:
"Netflix set the gold standard in creating personalized content recommendations. Did you know even the images they show you on the service are tailored to your interests?"
"For example, a spy movie may show a character with a gun if you've previously watched action movies, or it may show two characters making eye contact if you previously watched romance. Understanding how to tailor your content to an individual audience is central to holistic CX."

Create better experiences for your customers with Botsify
Every good customer experience strategy makes room for efficiency. And what better way to do that than to ensure the most common questions get an automated response?
For example, imagine if you receive a hundred support tickets in a day. Out of those, 70 of them ask the most basic questions for which you have already created training videos.
Instead of letting your support staff handle all tickets, you can use chatbots. They can understand which questions require the help of a support executive and which can be answered through training videos. Furthermore, incorporating a video translator into your training videos can enhance their effectiveness by providing multilingual subtitles or translations, ensuring that your instructional content is accessible and beneficial to a diverse global audience.
And this brings us to our unique selling point — creating top-shelf chatbots.
There are several chatbot agency in the market that offers chatbot to enhance your customer experience and botsify is leading them.
Our chatbots are available 24/7, have no wait times, can help you automate your process, and grow with you. Moreover, you can keep us entirely on autopilot, and we'll still help you deliver the same experience!
To understand what we can do for your business, book a free demo with us. We'd love to show you why our customers (like Unilever, WHO, and UNICEF) love us.
Generate More Leads With Website & Messenger Chatbots
Gather quality leads on autopilot and 10x your ROI with automated chats