One of the global industries with the most significant growth is financial technology or fintech. The popularity of fintech applications has dramatically increased in recent years. Because of the ease with which fintech programs have made it possible for us to track our spending, make investments, and send payments, the way we manage our finances has undergone a significant transformation. The best part of new market trends are going on which is chatbots for fintech that can easily grows the fintech companies at scale.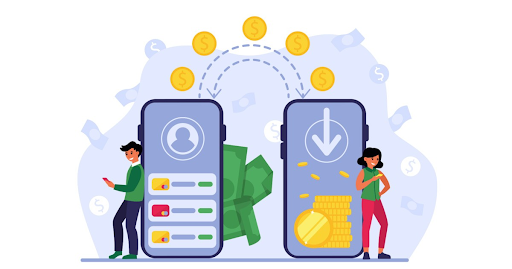 By developing their fintech applications, several businesses are attempting to enter the fintech sector. Since creating a quality financial app may be challenging, working with an experienced fintech application development company is essential.
Choosing the Right Development Approach for Your Fintech App
Choosing the proper development method is one of the most crucial choices you'll make while creating a financial app. Fintech app development may be done in various ways, including online, hybrid, and native app development.
Your target demographic, the intricacy of your software, and your budget will all influence your strategy. You can get assistance from a seasoned fintech application development business in selecting the best development method for your requirements.
Understanding the Key Features of a Successful Fintech App
Understanding the main elements of a thriving fintech app is crucial before developing one. The following should be present in your fintech app:
Designing an intuitive user interface;

Dependable security measures;

Integration with third-party services without a hitch;

Real-time processing and evaluation of data;

Options for customization and personalization.
User Interface and User Experience Design for Fintech Apps: Best Practices
Designing user interfaces and experiences is essential to creating financial applications. Well-designed financial software should offer a smooth user experience, be simple to use, and have appealing visuals.
Following best practices, such as designing with accessibility in mind, making good use of white space, and establishing a clear visual hierarchy, is crucial. A skilled fintech application development business can assist in making sure the user interface and user experience design of your fintech app adhere to these best practices.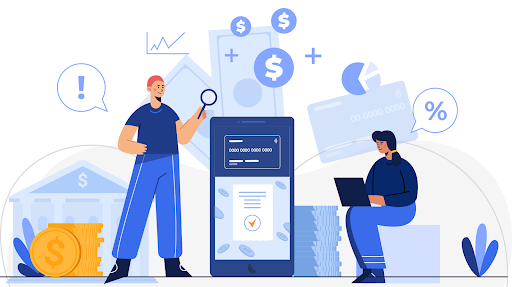 Fintech App Development: Challenges and Solutions
The creation of fintech applications is challenging. Among the most typical complications are the following:
Security issues

Regulation observance

Worries about data privacy

Challenges in user experience and design
Fortunately, these difficulties may be overcome. For instance, using encryption techniques and multi-factor authentication can assist in solving security issues, and following regulatory standards and guidelines can guarantee regulatory compliance.
Integrating Security Measures into Fintech App Development
For finance apps, security comes first. Strong security measures must be incorporated into the construction of fintech apps because they deal with sensitive financial data.
Biometric authentication, two-factor authentication, and encryption methods are a few security precautions to consider. You may incorporate these security measures into creating your fintech app with the aid of an experienced fintech application development firm.
Leveraging Emerging Technologies in Fintech App Development
Artificial intelligence and machine learning, two emerging technologies, may significantly improve the operation of banking apps. These technologies, for instance, may evaluate financial data in real-time and provide consumers with individualized insights and suggestions.
By utilizing innovative technology, you can set your fintech app apart from the competition and provide consumers with a unique and worthwhile experience.
Conclusion
A skilled fintech application development firm is prepared to incorporate security controls into the creation process. They can provide solutions to reduce the security risks and vulnerabilities that might emerge in fintech apps since they are thoroughly aware of these issues. Secure sensitive data entails putting in place multi-factor authentication, encryption, and other security measures.