The emergence of newer technologies like AI has altered the traditional ways of working. The world is fast leveraging the power of Artificial Intelligence or AI, and it has been a game-changer across a host of industries that are witnessing fascinating business results now. The advent of AI and automation has brought in massive growth in the email marketing arena as well, where it is considered a necessary tool today. Earlier, when you got approximately $42 in return for every $1 spent on email marketing, today these numbers have greatly improved due to the AI-powered email marketing. This has helped businesses to draw in more insights and information about specific segments than they could do before.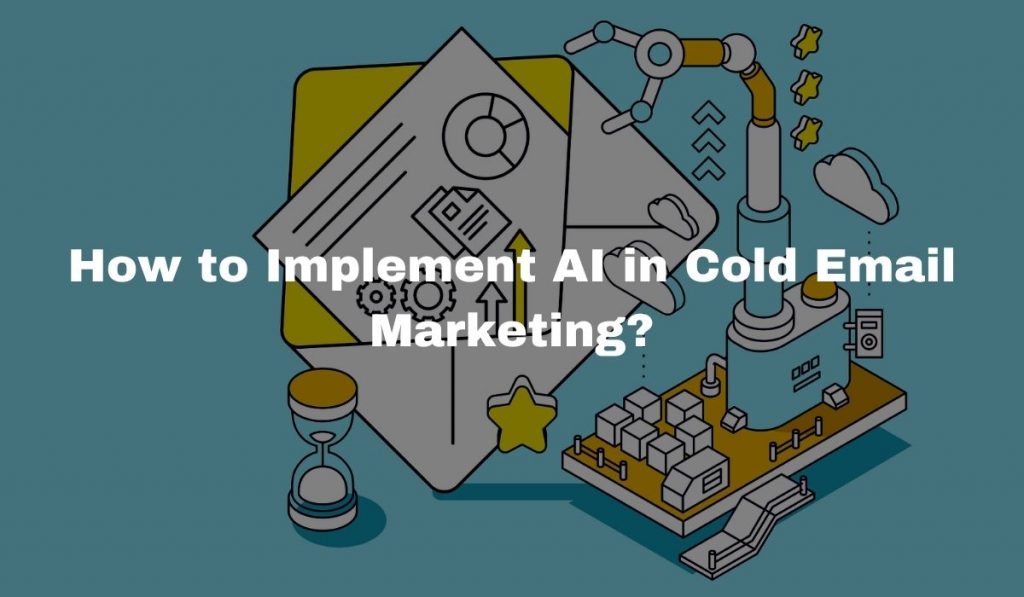 AI can be implemented into the emailing strategies that will eventually skyrocket your campaigns and improve conversions. It will help your cold email marketing campaigns in the following ways:
Writing perfect email subject lines

Writing the body of the emails as desired

Typing out personalized emails to every recipient

Optimizing and automating the email send times.

Cleaning up and constantly updating the email recipient lists
What Is AI in Cold Email Marketing?
Artificial Intelligence is an umbrella term that covers multiple technologies under it. It includes machine learning, natural language processing, deep learning, computer vision and a lot more.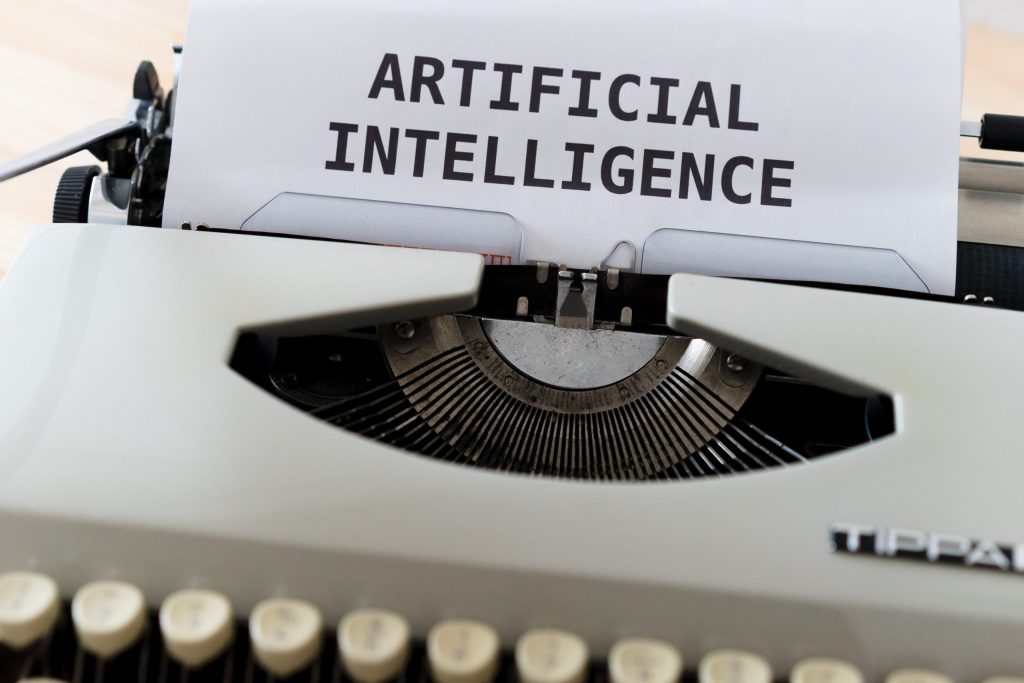 By implementing each one of them, you enable the machines to perform specific cognitive tasks efficiently. When used rightly, these technologies can have a wide-scaled impact on your digital performance. Using it in cold email marketing can help you analyze large datasets and extract the data that is necessary for you. It lets you have a good insight into your customer data and their behaviour and assists you in planning your future strategies accordingly. AI-powered cold email marketing can benefit you in two ways:
An increase in revenue- 

Artificial intelligence lets you send better emails, which leads to their increased open and click rates and better conversion rates. As a result, the ROI on your email marketing campaigns will also improve, helping you to make more money from emails.

A decrease in cost-

 It becomes easier to create winning campaigns with the help of AI, which are also less time-consuming and offer better results. This means you don't have to spend a lot to produce your email marketing initiatives now. AI has made it easier, better, and faster. 
How Will AI Impact The Strategy of Cold Email Marketing?
With all the latest tools and technologies in use, AI can scale up cold email marketing to another level. It can be used to draft email copies, write powerful cold email subject lines, and improve the deliverability rate. Here is how its powerful capabilities can change cold email marketing strategies: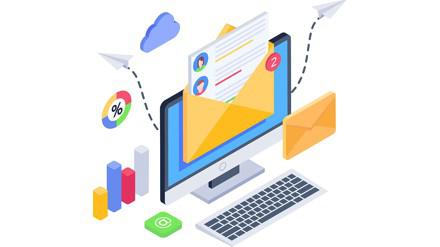 Draft email copy and the subject lines
The AI mostly uses natural language generation which can write the best email subject lines. The results are better than what humans can create. This is possible because the technology thoroughly studies the voice of your brand through the acquired data.

AI uses deep learning to create email copies that completely resonate with your target market. The level of personalization that AI uses is unmatched by any human effort. As a result of this, engagement and revenue conversion increases rapidly.
Improve deliverability and optimize the outreach
The AI-powered tools have the ability to break down your existing marketing campaigns into multiple sub-campaigns. This means better outreach. They restructure them and improve the deliverability to help it reach more targeted customers.

By using AI, one can also optimize the email send times. This can be scheduled at the individual recipient level. Meaning, your potential recipient will receive your email at the best time, leading to better open and click rates followed by a good response rate.

With AI, you can also clear up, modify, and update your email databases and add the recipients who are quality leads for your business. This will automatically improve email deliverability and conversion rates.
Create effective newsletters
AI platforms have dedicated sections to help create hyper-personalized and smart newsletters. These automated emails will have content that synchronizes with specific individual persona, which greatly increases the level of subscriber engagement.
Different Ways to Implement AI in Cold Email Marketing
Craft Personalised Newsletters
It is no secret that personalization in the case of email marketing increases customer engagement massively. And, it is believed by over 74% of marketers. When artificial intelligence is used in email marketing, it streamlines the entire process where the technology is used to check customer data and their behaviour thoroughly. Machine learning predicts the types of behaviours the customers can display in the future based on the previous interactions and the data trends. These data-driven insights play a big role while creating email bodies, which are responsible for giving it a personal touch with respect to every recipient.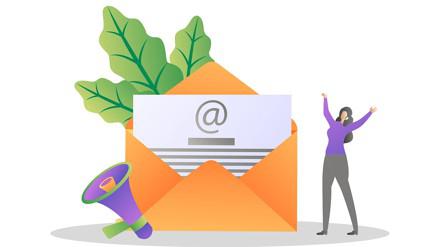 Make Smart Segmentation
Email marketers can only be successful in their trade if they have access to the minutest details about their target audience. They should be able to segment them into smart and well-defined target groups. Artificial intelligence will thoroughly study and understand the interests and preferences that the subscribers have and will categorize them likewise. Based on these categories, each of them will receive unique emails.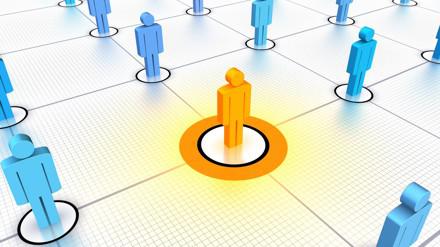 Drive High Deliverability
To ensure high deliverability, AI breaks the major campaign into multiple sub-campaigns. This is how deliverability to maximum inboxes is ensured. Historical data is readily available with the entire team and based on this, the marketing campaigns are segregated, leading to their maximum reach. All the actions and strategies will be backed by this data to ensure no mistakes are committed.
Create Good Subject Lines
Subject lines are a crucial aspect when devising cold email marketing strategies. A great subject line ensures the email lands in the recipient's inbox and doesn't get ignored. A recipient finds it appealing to open and read an email that has a good subject line. These are created with the help of AI algorithms that are successful enough to attract higher click-through rates. And the best part about these AI-powered campaigns is that you can analyze and assess each one of them to understand their progress. If a campaign is performing poorly, you can enhance and optimize the subject lines to drive better results.
Automate Email Copies
It is now possible to automate and optimize the entire email copy. AI-powered software makes all this quick and easy. The software aims at using pre-written email copies, blog posts, images, pre-curated content, and machine-generated content to rightly optimize the emails. Emails created with a help of software are more on point, use the right resources, and immensely cuts down on the time that was previously required to write an email. The combinations are made in a way that would ensure the campaigns are running rather smoothly.
Understand Customer Lifecycle
Marketers try out different methods to understand what exactly their customers want and how they want it. This helps them to gain valuable insights into how to contextualize the emails for them and make their campaigns a success. Today, AI and predictive analytics, with the help of an email marketing consultant, can quickly extract and analyze this data, allowing marketers to efficiently scan and utilize customer behavior and interests.
Optimize the Sending Time
AI is largely used by marketers to make the campaigns more optimized. With optimization, the email send times can be fixed for recipients at an individual level. This is done when the AI uses the activity history of the recipients and schedules the right time to send cold emails
Send Smart Newsletters
Smart newsletters are hyper-personalized and are created with the help of AI to make the campaigns effective and successful. The content of the newsletters is automatically curated based on the target audience reading it. This heightens the engagement rates.
Implement an email signature. Make sure to include your physical address on the email signature. Include your brand's contact information, ways of contact for the customer, pictures of excellent quality, and unsubscribe links with opt-out options on your emails
Scope of Artificial Intelligence in Cold Email Marketing
Marketers spend a big chunk of their time picking the right resources and using them effectively. Automating these regular tasks can save a lot of their time and effort, which can be spent on devising effective strategies. So switching to artificial intelligence will make resource utilization easier and faster, leading to a better and streamlined overall process. With the help of AI and machine learning tactics, marketers will be able to hyper-optimize their marketing campaigns. As a result, the businesses will witness maximum return on investment.
Conclusion
A larger part of the discussion in this article has immense future scope. The best part about it is, multiple folds of AI are already available to be used by the businesses and marketing teams now. By using relatively newer technology, the marketing arena has a lot of scope for growth and improvement in the near future. Whether you are an email marketing consultant or your company's in-house email marketing specialist, you can only be successful in your trade if you have access to the minutest details pertaining to your target audience. You should be able to segment them into smart and well-defined target groups. Implement an email signature Make sure to include your physical address on the email signature. Include your brand's contact information, ways of contact for the customer, pictures of excellent quality, and unsubscribe links with opt-out options on your emails.
If a business invests in AI for their cold email marketing campaigns, it would without a doubt prove to be a worthwhile investment. The AI integration with in-house strategies would increase both the effectiveness of the outreach and your return on investment. All this will help the teams to optimally utilize the allocated resources. 
The AI-powered system ensures your every campaign is tailored for success!!