Customers are loyal to the brand that consistently provides them excellent service. That sounds simple, isn't it?
However, customer expectations change over the years, and businesses have to keep up with those changes to retain and grow their customer base. 
If you want to make your customers happy, you should stay up to date with the latest trends in customer service. 
In today's digital world, it's no secret that automation is key to business success. More and more companies are investing in tools that can help them streamline their operations and improve customer experience.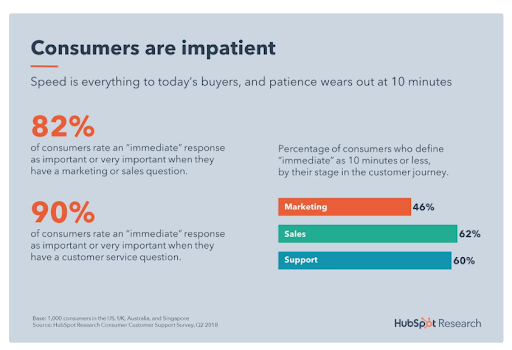 Based on HubSpot research, speed is crucial in customer service. 90% of consumers want immediate response to their queries, and they expect answers within ten minutes or less.
Unfortunately, each customer service representative can only handle one customer issue at a time, which causes delays and slower response time. 
Since consumers are impatient, many of them try to find answers on their own. In fact, 88% of US consumers expect companies to have a self-service support portal.
What is customer self-service?
Customer self-service is a form of support companies provide to empower customers to help themselves and gain faster resolutions. 
To make that happen, businesses offer a wide array of resources where customers can find the information they're looking for.  
There are different self-service options that you can offer to your customers. Here are some of them:
Interactive Voice Response or IVR – This is useful for people who prefer making phone calls to contact a company. IVR, an automated business phone feature, allows callers to access information by pressing a key that corresponds to their choice in the menu. 
Online knowledge base

– This is useful for people who prefer finding information online. It serves as a digital library on your website that features a collection of different types of content—articles, manuals, video tutorials, and more. 

FAQ page

– This is useful for people who visit your website to learn basic information about your products or services. On this single page, they will find a list of answers to frequently asked questions. 

Community forum

– This is useful for people who want to learn and exchange information with fellow customers. Having an online discussion board lets your customers share their experiences and what they know to help each other. 

Chatbots

– This is useful for people who prefer a conversational approach and a Q&A format. In the chatbox, customers can type questions and receive replies from a bot in real-time.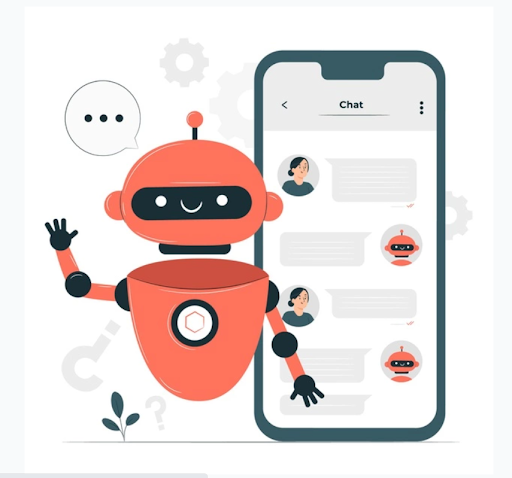 The role of chatbots in customer self-service
Among the given choices for self-service, the use of chatbots is rapidly increasing.  In fact, it increased by 92% since 2019. 
On top of that, by 2025, the global chatbot market is expected to reach $1.25 billion.  
These data show that chatbots are effective in giving customers positive experiences.  
A customer service chatbot is a computer program that can communicate with customers in real-time via chat to provide any kind of information. 
It has the ability to keep a conversation going thanks to artificial intelligence, machine learning, natural language processing, and natural language understanding. 
Since chatbots have human-like features, customer interactions look natural. Even without the presence of a human operator, customers can still feel that someone (or something) is assisting them. 
This is why chatbots are also called virtual assistants or virtual agents. 
With chatbot technology, you can offer 24/7 customer support, making your business more accessible to customers anytime they need help. 
Why use chatbots?
Big brands across various industries have launched their own chatbots to transform the customer experience. 
Did you know that 86% of buyers are willing to pay more for a great customer experience?
If chatbots continue to improve CX, more and more customers will be loyal to your brand and be willing to spend more. 
In fact, studies show that chatbots increase sales by an average of 67%.
Still not convinced why you should use chatbots? Let's take a look at the following chatbot benefits:
For customers
Instant response

– Chatbots use scripts and pull data from your online knowledge base to quickly respond to inquiries. Asking a chatbot is faster and more convenient than browsing individual web pages to find information.  

24/7 availability

– Unlike humans, chatbots don't need to rest. They can work round the clock, so they are always ready to provide customer support

— day and night. 

Global customer service

– Since time zones are not an issue, you can cater to an international audience. Multilingual chatbots can communicate with customers in their preferred language. 

Chat history

– Like other messaging platforms, chatbots store conversation history. This allows customers to review previous discussions if ever they need to.

Personalization

– Chatbot conversations are based on answers given by the customer, so all the chatbot replies or suggestions are customized according to their needs.  Since there's no time limit in each interaction, customers can keep engaging with the bot until they get everything they need. 

Seamless digital payments – Chatbots can also help customers make payments without leaving the chatbox. Several banks and fintech companies like Paypal have launched advanced chatbots with payment capabilities to make it easier for customers to complete purchases or online transactions.  
For businesses
Increase customer engagement

– Unlike human agents, chatbots can talk to multiple customers at the same time. As chatbots provide consistent answers and useful information, customers will stay engaged in the conversation. 

Reduce customer service costs

– Labor costs are high these days, so hiring more staff for customer support can be very expensive for businesses. By using a chatbot, you can reduce costs on salaries, training, and infrastructure. 

Enable multichannel or omnichannel customer support

– Chatbots can be integrated and deployed across different channels – your website, email, Facebook Messenger, WhatsApp, and other online platforms. Omnichannel customer service gives businesses a comprehensive view of the customer journey. 

Improve lead generation

– Chatbots ask relevant questions that can help qualify leads. With this, they can nurture qualified leads by giving personalized recommendations to encourage them to make a purchase. 

Increase conversation rate

– Chatbots can assist customers in every step of the buying process – from information search to post-purchase. With this convenience, your customers will turn into repeat buyers and increase sales. 

Improve business strategies

– Customer data collected by chatbots can help you improve your strategies in different areas – customer service, marketing, and sales. You can monitor purchasing patterns and analyze customer behaviors to develop targeted messages or campaigns that can boost engagement and conversions.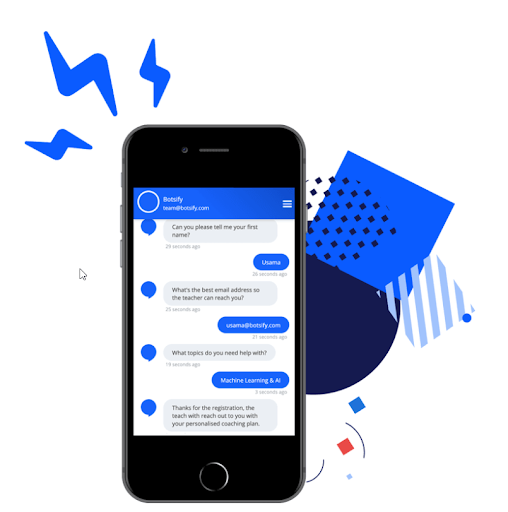 How to choose the right chatbot platform for your business
There are plenty of chatbot providers in the market, so you have to choose carefully which one best fits your business needs. 
The good news is that there are no-code chatbot platforms like Botsify that can help you get started with just a few simple steps. 
To help you out with your selection process, here are some factors that you should consider:
Pricing

– Of course, you should only spend within your budget. There are different types of pricing models available, and they vary depending on the number of chatbots, number of users, and features included in the plan. Most companies offer discounts if you choose to pay annually instead of monthly.  

Enterprise-grade security

– Your chatbot will be collecting sensitive customer information, so you have to make sure that your platform is secure to prevent data breaches and other security issues. This is very important to gain your customers' trust and to make them feel at ease to continue doing business with your brand. 

Channel integrations

– You should be able to communicate and connect with your customers in their preferred channel. Make sure that your chosen provider gives you the flexibility to deploy chatbots on your website, social media platforms, and other channels.  

Multilingual AI

– Being online gives you the opportunity to reach a global audience. To acquire international customers, your chatbot should be able to speak their language. Don't worry, as chatbots are computer programs, it's easy to add new languages. 

Hybrid chat

– Of course, there's no perfect chatbot. Since they only rely on scripts and knowledge bases, there will be times when they can't answer complex questions. It's best that you choose a platform that allows human agents to take over in this kind of situation. 

Multiple chatbots

– A chatbot should meet a specific objective or use case. To test the effectiveness of your business strategies, you should be able to create different chatbots designed specifically for customer support, lead generation, etc. 

Customization

– Your branding is very important because it's how your customers perceive you. Your chatbot character should be aligned with your brand color, personality, and style. This will help improve the customer experience and make your chatbot memorable and fun to interact with. 

Analytics and reporting

– To improve your chatbot's efficiency, you have to track its performance. For example, evaluate the total number of interactions. Compare how many chatbot sessions are successful and how many required human handoff.

Free trial

– You want to have a chatbot platform that you can use for the long term. Save yourself from the trouble of switching providers by doing free trials. Test the chatbot first to see if it's user-friendly and if it fits your specific needs. If you don't know where to start, you can check out Botsify's

14-day free trial

.  
Conclusion
Customer service solutions are continuously evolving. To keep customers happy, prioritize investing in tools that can give them a great, hassle-free experience. 
Chatbots are the future of customer communication. Finding the right balance between automation and human touch is key to stronger customer relationships and overall business success.