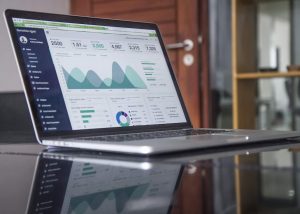 Businesses worldwide now see the benefits of moving their operations to the cloud. Customized, on-premises infrastructure and isolated company apps are no longer viable options in the face of relentless technological progress. Oracle Applications is one example of cloud-based, corporate software that helps businesses modernize their operations to keep up with the rapid pace of change.
The personalized, on-premises solutions can't adapt quickly enough to meet the evolving demands of a company. That is why Oracle Cloud Applications are essential to help businesses gain access to cutting-edge tools. 
Here are the top five benefits of implementing Oracle Cloud applications in your business:
1. Enhanced Efficiency and Productivity
Businesses can streamline operations and boost productivity using Oracle applications such as ERP, HCM Cloud, CX, SCM, and EPM. These programs have advanced capabilities that automate routine processes, lessen the need for documentation, and free up staff time for higher-value work. 
Oracle ERP Cloud was built to give you access to various financial, risk, order, inventory, procurement, and revenue management tools as and when your business requires them. Its goal is to improve efficiency and effectiveness across the board. 
Businesses' productivity and effectiveness will increase with the help of simplified workflows and connected systems.
Increased automation and information availability from Oracle cloud applications should benefit marketers, warehouse supervisors, and upper management. Less time is spent on the production process, which is good for the business and its clients. That has the potential to lower operational expenses, significantly increasing earnings.
Imagine a factory that produces a 20% profit on its 10 different products. Using an Oracle enterprise resource planning (ERP) system, it can quickly identify the least profitable items. In-depth data analysis will guide the producer to invest in equipment that will automate the assembly of these products, resulting in a 25% increase in the average profit margin.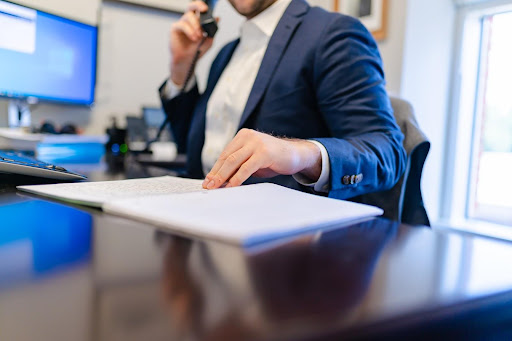 2. Improved Decision-Making For Scalability and Flexibility
Oracle's robust reporting and analytics features allow businesses to obtain vital insights into sales, financing, inventory, and consumer behavior. Executives and managers can use this information to make data-driven choices, spot trends, and adjust to the market swiftly.
When it comes to scalability, Oracle applications are designed to expand your business, no matter how big or small it starts. Hexaware's TRIADIC platform guides businesses of any size or complexity down the best cloudification path. Oracle applications' scalability and adaptability to new circumstances mean they can grow with your company and respond quickly to new opportunities.
A solution that doesn't break your company's monthly budget is always preferable. So, if you want a long-term solution to help your company undergo digital transformation and boost earnings, Oracle ERP Cloud is the way to go.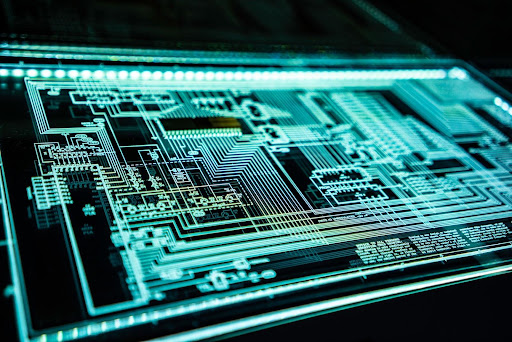 Book A Personalized Demo With Our Sales Team
Gather quality leads on autopilot and 10x your ROI with automated chats
3. Enhanced Customer Experience
Getting new customers is challenging, but client retention is far more difficult. Gaining clients' loyalty requires not just attracting and keeping them but also providing them with a consistently positive experience. 
Oracle ERP is the preferred cloud-based ERP by a growing number of businesses due to its many useful features, seamless connection with other Oracle products, and adaptability to any technological stack. 
Oracle Cloud application customers appreciate the platform's friendliness to those with a lack of technical expertise. The dashboard is excellent since it displays the outstanding jobs along with their due dates and is easy to navigate. Oracle has accomplished this by staffing its company with devoted customer success managers.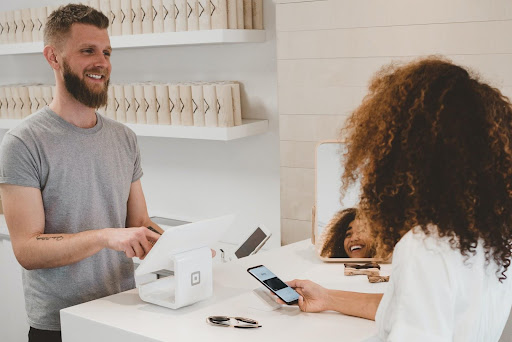 4. Reduced IT Complexity and Costs
Oracle Cloud apps can cut down on the time and money spent on in-house IT infrastructure. They reduce or even eliminate the need for software and hardware upgrades and maintenance. 
Businesses can concentrate on their core competencies while utilizing Oracle's safe and dependable cloud infrastructure through Oracle's PaaS (Platform-as-a-Service) and SaaS (Software-as-a-Service) ecosystem.
Oracle ERP Cloud is far faster and simpler to set up than traditional, on-premise systems. In this regard, Oracle ERP Cloud is superior to on-premise programs, which necessitate separate installations. 
It is highly unlikely that service interruptions will occur with Oracle cloud applications. In contrast, on-premises programs are hard to keep up with due to security problems. The challenging task of data, software, and hardware maintenance will eventually fall within your IT department's jurisdiction. It might be part of their responsibility, but it's tiresome and boring to deal with the same issues more often.
5. Improved Data Security
Oracle ERP software aids in safeguarding a company's most valuable asset—its data- which is essential for making sound decisions. The fact that such data is centralized makes it more secure than if it were dispersed across many systems with varied degrees of protection. 
Oracle cloud applications take the place of the paper and electronic versions of spreadsheets that have been floating about the office. An Oracle ERP system will often store your files on many servers in different locations to prevent data loss in the event of a server failure. If your business deals with private client information, data safety is crucial.
Another way through which Oracle cloud applications can improve data security is by restricting access to it. Permissions in most Oracle systems are straightforward to manage, limiting access to sensitive data and decreasing the likelihood of fraud and other illegal acts.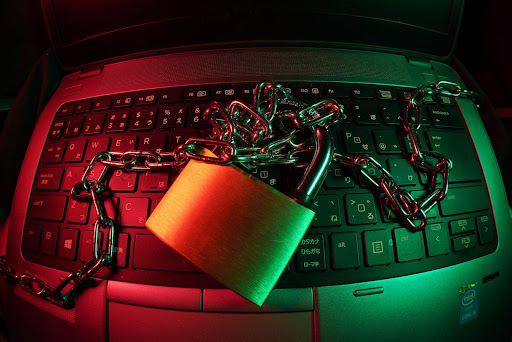 Is Oracle Cloud Infrastructure Secure and Reliable?
Oracle's Cloud is renowned for its reliability and security. It guarantees data protection, security, and compliance to ensure customers' information is safe. Either way, with that said and done, there are precautions that you should take to boost Oracle cloud security. Some include;

Data encryption: Encryption safeguards sensitive information data by transforming it into an indecipherable code that can only be read with a decryption key.
Data backup: Backups are generated from important information regularly and saved in safe places in case of system or data loss.
Two-factor authentication: Adds an extra layer of security. Users need to submit a password and a one-time verification code, for example, to obtain access. Two-factor authentication lessens the likelihood of security breaches caused by unauthorized users.
Conclusion
Oracle Cloud is a safe and secure platform that guarantees data privacy, integrity, and compliance. Oracle Cloud applications are important for your business because they boost efficiency and productivity, enable better decision-making with real-time insights, improve customer service, and reduce IT complexity and expenses.
The cutting-edge tools and capabilities of Oracle Cloud Applications help businesses react to shifting needs and provide outstanding customer experiences. You can strengthen Oracle Cloud security and protect sensitive data by employing encryption, data backup, and two-factor authentication.
Generate More Leads With Website & Messenger Chatbots
Gather quality leads on autopilot and 10x your ROI with automated chats