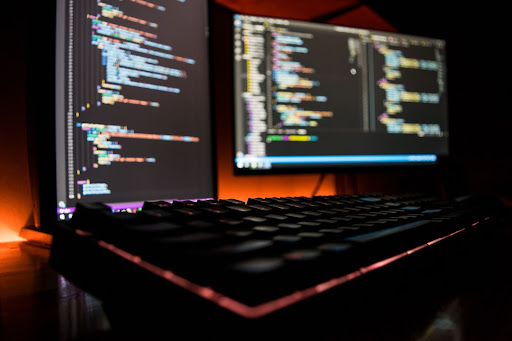 Every business at some stage requires the need to rely on software for managing data, employee records, managing stock data, and increasing productivity. The demand for software development companies has also increased with the constant demand to switch to digital. 
According to Pro Business Plans, the global business software market had an estimated $390 billion US dollars in 2020. However, this figure is said to increase with a growth rate of 11% annually till 2028. This indicates that software development companies have also seen tremendous growth and are constantly expanding. 
With the help of Botsify, you can build conversational flows with no-code chatbot platforms, which will help potential customers to get connected better. But how can you find a reliable software development company that suits your business model in the long run? Here are the essential things to remember before hiring remote software developers–
Source: Unsplash
Understand the needs of a software developer or programmer and the kind of experience that you need from your remote developer. Then, anticipate the time limit you wish to set on the project and hire a remote developer accordingly. For example, if you need a developer to create a long-lasting backend for your product, you should hire dedicated node js developers.
Before investing in a remote developer from a service provider or a company, understand the security and confidentiality of the project you wish to assign to choose a company you can trust. In addition, you must understand the developer's capabilities and use them to your business's advantage. Leveraging advanced technologies like ChatGPT and AI can also streamline the selection process. You can use screening software for this purpose which reduces and simplify the recruiters' work.
In a remote setting, constant communication is necessary to ensure that your needs are conveyed correctly and that there is no gap, which saves time. A secure communication channel, team collaboration tools,  and an approachable environment are necessary to coordinate appropriately between you and the development providers. 
Hiring a remote team or employee enables the possibility of either of you being in a different time zone. Consider having flexible work timings so it becomes easier to coordinate and work together on the projects. 
When hiring a remote employee or team, you must understand that you might share a simple presentation video but you can't always monitor them. In such situations hiring reliable and responsible employees is crucial to ensure that your investment will be fruitful. Thus hire professionals who are passionate about working and are self-motivated.
Now that you've got a fair idea of remote working and software developers, here is a list of the world's top remote software development companies.
WISHUP

TOPTAL 

REINTECH

WE WORK REMOTELY

ITCRAFTSHIP

RELEVANT SOFTWARE

ARC

INTUZ
Source: Wishup
Wishup is one of the top remote virtual assistant companies worldwide, as they hire the top 1% of talent. In addition, they provide businesses and startups with remote software developers and testers who are pre-vetted and experienced. 
Wishup has a training process and client success teams that help the clients and the virtual assistants coordinate and work towards the growth of the client's business while providing quality outcomes. In addition, they have a stringent hiring process that ensures only proactive, talented, and self-motivated people become part of their team. 
Key benefits
–
Virtual assistants are trained in-house in 70+ skills before being assigned to clients.

7-day trial period before you make a decision to subscribe.

Instant, no-questions-asked replacement is provided in case the primary virtual assistant is unavailable.
Source: Toptal
Toptal is a platform that helps businesses and organizations of all sizes to find freelance software developers, engineers, programmers, and coders. It is an excellent marketplace for finding the right remote team for your business, regardless of size. 
Successful companies and expanding startups chose Toptal to support their existing teams and work towards growth and expansion. Remote developers in Toptal have a range of experience and can build well-equipped teams across any platform. 
Toptal has a stringent screening process for people applying for work and a five-week vetting process that ensures that only the best talent makes it. Only 3% of developers manage to pass the screening process, ensuring the best quality. 
Despite the screening process, it is not necessary that the hired professional suits your needs. To fill this gap in their process, they provide their companies with a two-week trial period to test the developer's abilities, and you will not be billed for the same. 
Source: Reintech
Reintech offers companies a dedicated platform that helps to connect with experienced remote software developers. They also assist companies in filtering the best talent and building their dedicated software development team. 
Reintech offers manually vetted software developers and programmers who are experienced professionals deploy. If you do not wish to outsource, you can build your team with Reintech. 
Source: We Work Remotely
We Work Remotely (WWR) works as a channel that hosts the largest community of remote workers. The site offers excellent solutions for businesses and companies by providing remote workers specialized in their fields. In addition, the platform offers a wide variety of databases for remote software developers. 
There are several advantages of hiring from WWR, as they offer faster hiring, cost-effective solutions, and accessible listings. They also have an 80% customer return rate over one month. 
Source: Itcraftship
provides businesses with recruitment services, including remote work, outsourcing, and staff augmentation. In addition, ITCraftship provides programmers and software developers to software companies and software development teams. 
They also study the client's business or startups and analyze the development needs that must be considered to boost their sales and growth. They ensure to source their developers carefully and work for 100% efficiency through their hiring process. 
Their hiring panel consists of experienced software developers who make it easier to find the right talent with the best skills. Besides, the developers must surpass specific coding tests that establish their expertise and capabilities.  
Source: Relevant software
Relevant Software is a remote development provider that offers complete product development from creativity, planning, design, coding, testing, deployment, and maintenance for businesses and startups across the globe. In addition, they offer various services, including mobile app development, CRM systems, business software development, UI/UX design, and analytics. 
They also conduct regular status meetings, including all team members and existing services, to ensure a smooth workflow. In addition, their team works with specific procedures where daily and weekly goals are met, and bi-monthly meetings are conducted to ensure timely completion. 
Source: ARC
Arc is another software development service provider with a vetting process similar to Toptal. It has a lower pass rate for qualifying, which helps ensure better quality. The contractors on their website are more organized and will help you find the best developers and programmers for remote work and full-time employees. 
Their hiring process includes discussing your needs and vision with a consultant in their team who will then shortlist several software developers to help you make the process faster. The pricing can be negotiated depending on the size of the project and the time duration. 
Source: Intuz
Intus is a software development company that also provides technological services. The company offers remote development services to help businesses and startups hire developers and create development teams. The developers in Intuz work on a real-time basis where the client can monitor their progress and work in a secure environment. 
Final Words
Software development services are growing at a high pace as more and more businesses prefer outsourcing their developers or hiring remote workers, as it helps save costs and choose the best talent without geographical restrictions. 
Remember that if you are new to hiring remote workers in your team, you need to communicate and be clear about your expectations and goals to be on the same page while working on a project. 
So if you are considering extending your remote software development team or wish to hire software developers or programmers, you can choose from the list above! 
Automate Everything & Generate More Leads
Gather quality leads on autopilot and 10x your ROI with automated chats